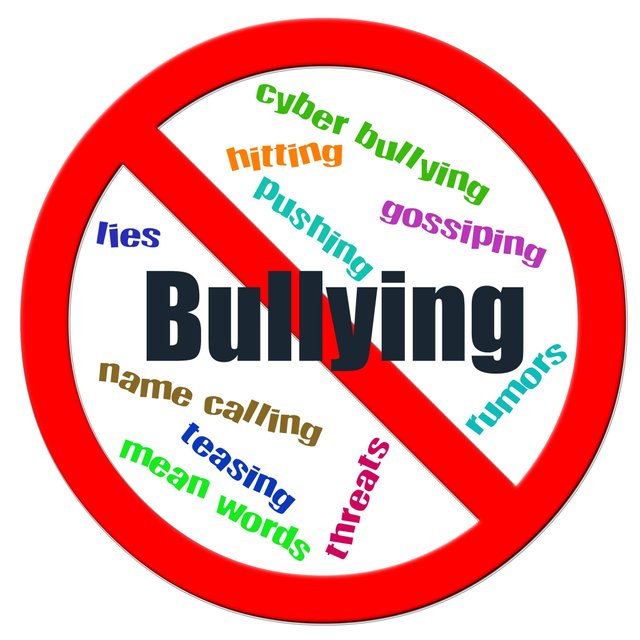 What is Bullying ?
According to the Wikipedia "Bullying is the use of force, threat, or coercion to abuse, intimidate, or aggressively dominate others."
Why some People do Bullying?
Is it because they want people scare to them? Or is it because they do bullying because they are bullied to.
My opinion is, maybe some of bully, or all the bully if I'm correct are being bullied to.
Because for me, you won't hurt other person if you care and if you that it hurt that person,right?!
If you are bullied,you will find a person that is smaller than you, so that you can explode on that person, but that is wrong
God teach everyone to love others even they don't
Am I right?
This is my opinion
Upvote
Resteem
Comment
Follow
@lordmp27