Who Wants Change? Food for Thought...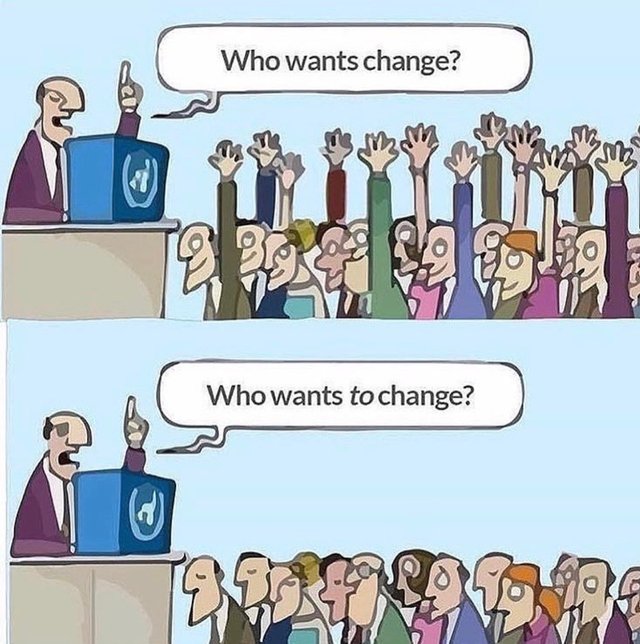 For the past couple of months I've not been posting as much as I'd like. Mainly because I've been working on numerous big projects since the beginning of the year, such as the Tech in Ghana Conference, the UK Ghana Investment Summit, and our annual Ghana Business Mission.
Now I've slowed down (albeit with more projects ahead), I'm gradually getting back in to the swing of posting more regularly. And it's dawning on me how much I've actually missed it!
Anyway, I recently came across this image (above) which got me thinking, and quite inspired in regards to my personal plans.
So thought I'd share in hope that it may do the same for you.
When we say we want change in our lives; the world; our circumstances etc… How much are we really willing to change ourselves to achieve our intended goals?
Whether it's our perspective or our actions, it's the change in ourselves that will ultimately spawn the manifestations we desire, right?
Just food for thought.