Can Bitcoin Repeat The History of 2015 now in 2018 ?
We will see the comparison of bitcoin chart in 2015 -2017. This chart looks very similar to chart of 2018 and if the bitcoin followed the same patter again we could see the big jump very soon .
Bitcoin is trapped in $6K to $7K in 2018. When something becomes very popular then it has to see downfalls also. I will suggest You all to hold your coins and believe in the crypto power.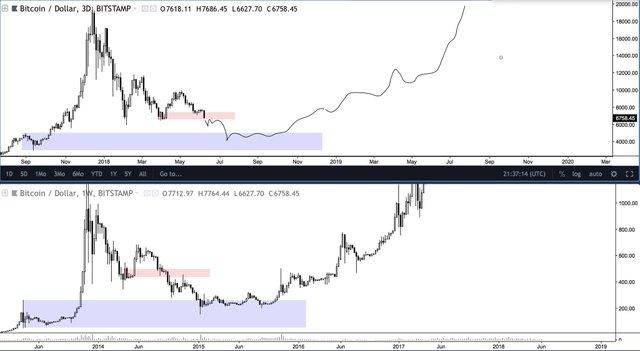 ![Comparison.jpg]