Inktober 2019! No. 31 - Ripe
ermagad it's over! This is the final drawing for inktober 2019. I actually managed to stay on time for the first time ever! Here it is, number 31: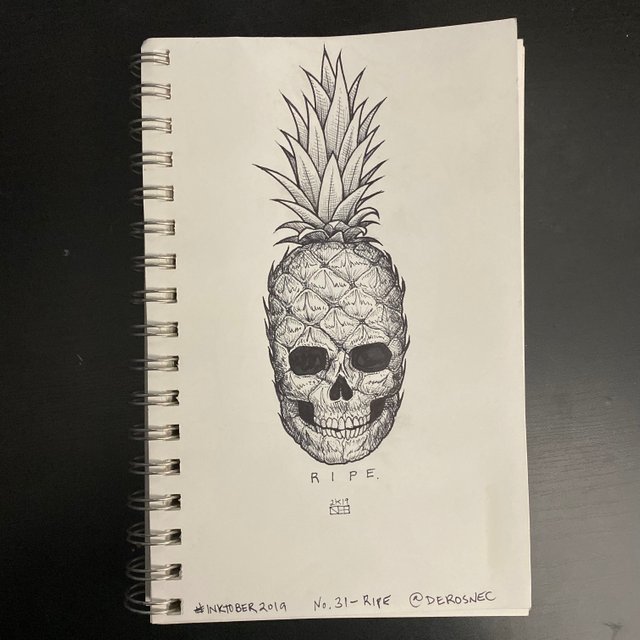 There were a couple this year that I want to do a digital/colour version of, so I'll post those when I get around to doing them. If there are any in particular that you'd like to see "plussed" then leave me a comment with your favourite!
Thanks so so much for your amazing support this year, I love you all! Steem on 4eva!!

NOTE: All my posts are x-posted to Steemit and Whaleshares!