Inktober 2019! No. 25 - Tasty and No. 26. Dark
Catch up time once again - two completely unrelated inktobers, but equally as fun, I hope?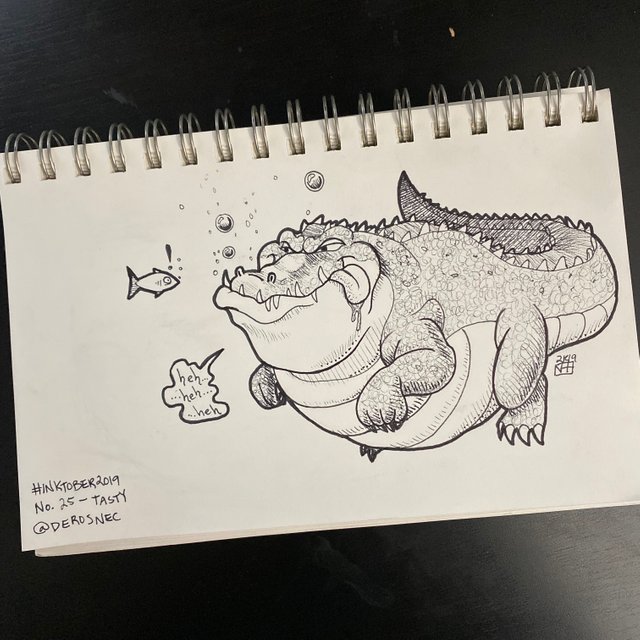 Very much inspired by Disney and Don Bluth designs in general, but with alligators/crocs in particular...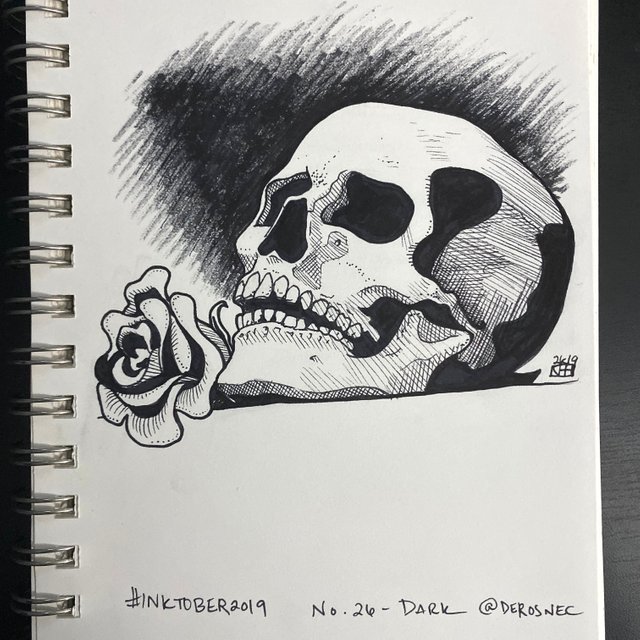 Definitely a change of pace with this one, but I love skulls so there.
Happy Monday! Come back tomorrow for No. 27 and 28!

NOTE: All my posts are x-posted to Steemit and Whaleshares!