Inktober 2019! No. 23 - Ancient
If I were to go back in time to the ancient times, I'd honestly be torn between going to the Vikings or the Ancient Egyptians. Both of those cultures are so fascinating to me. Though being a blonde haired blue eyed viking myself, I'd probably stick out in Egypt...
In any case, here's my inktober for today!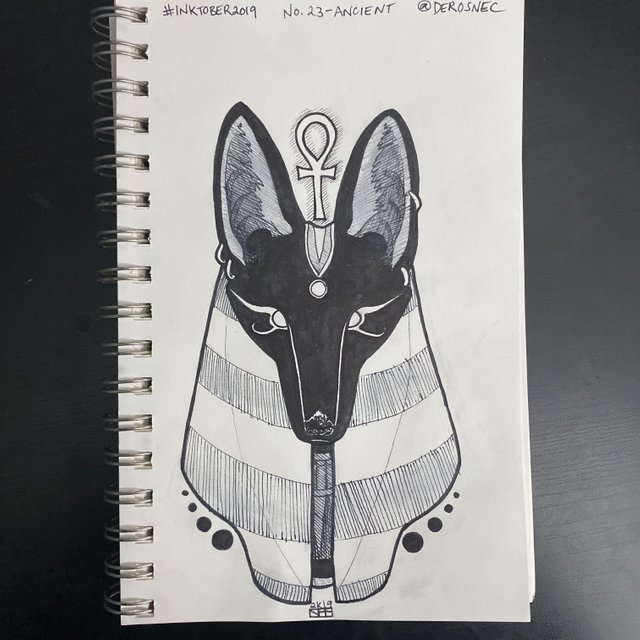 Enjoy! Come back tomorrow for No. 24!

NOTE: All my posts are x-posted to Steemit and Whaleshares!