Inktober 2019! No. 19 - Sling and No. 20 - Tread
Another double post today and tomorrow for you to catch up. Babies make it hard to be on a computer - and I swear my kid is actually a cat? So add cat-like baby to a house that already has a cat and literally your keyboard is being sat on by something at all times. -____-
ANYWAY! Firstly, No. 19 - Sling: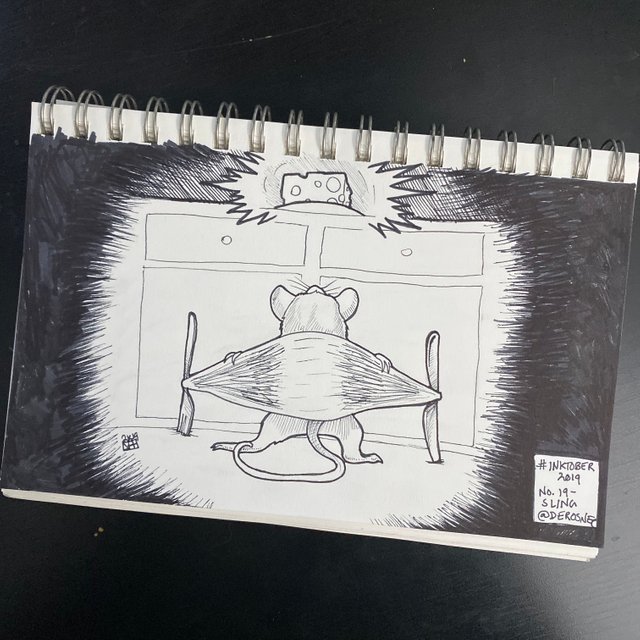 That mouse thinks he's so clever... well more power to him!
And next, No 20 - Tread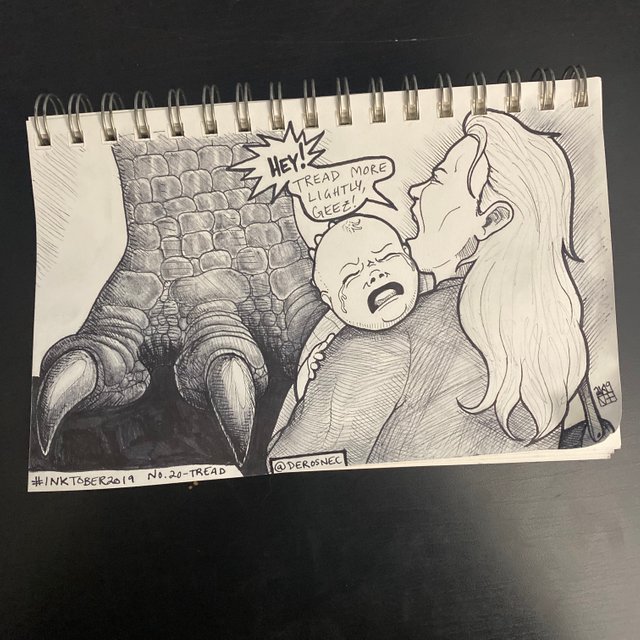 Bad kaiju! You woke the baby!! ragemom
Hope you like it! Come back tomorrow for No. 21 and 22!

NOTE: All my posts are x-posted to Steemit and Whaleshares!