Inktober 2019! No. 18 - Misfit
I don't really do caricatures as it's a pretty specific skill - but I love them and I've always been intrigued by artists who do them really well. For example, look up some illustrations by Court Jones, Mahesh Nambiar... I'd love to be able to paint like that!
Anyway, if there was ever someone who needed a caricature it's Glenn Danzig, the OG Misfit...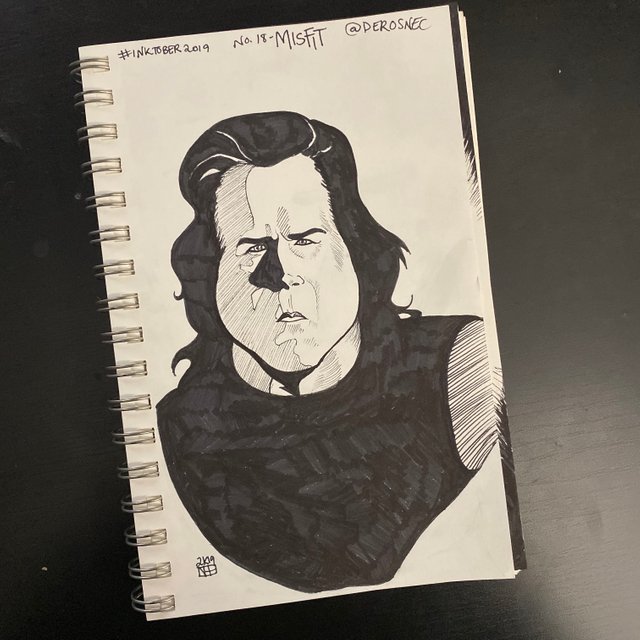 I probably could've pushed the exaggeration more but it's a start!
Hope you like it! Come back tomorrow for No. 19!

NOTE: All my posts are x-posted to Steemit and Whaleshares!