Inktober 2019! No. 16 - Wild
I was mulling on what to do for this prompt all day, and then my kid wanted to read "Where the Wild Things Are" for bedtime and I had what she would call a "ding ding moment". So here's my best impression of Maurice Sendak: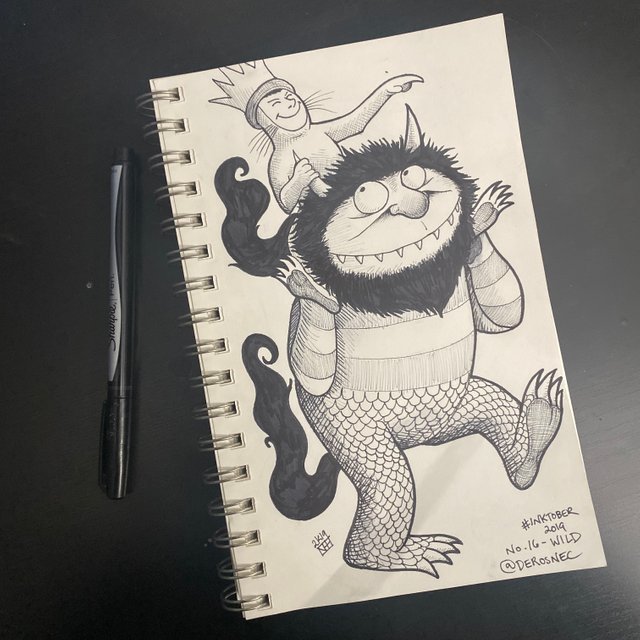 I love the artwork in that book so much, it was definitely an inspiration for my own hatchwork. The story is cute, too :D
Hope you like it! Come back tomorrow for No. 17!

NOTE: All my posts are x-posted to Steemit and Whaleshares!