Inktober 2019! No. 14 - Overgrown and No. 15 - Legend
Another double post for today so that we're all caught up!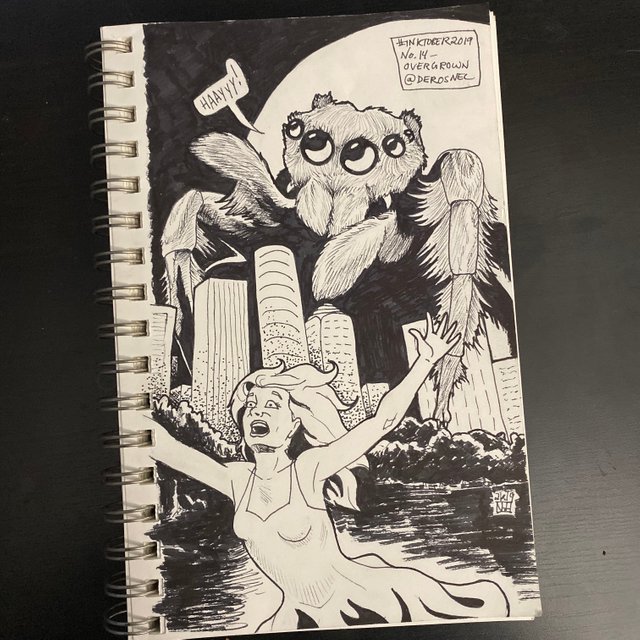 Ok I will admit that as much I love jumping spiders and I think they're the cutest arachnid on the planet, I would probably run in terror if I saw one that big, too...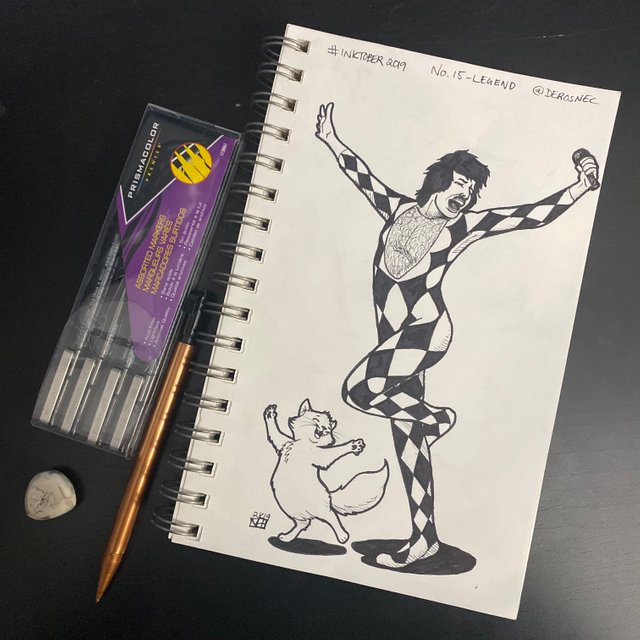 The one and only, cat-loving Freddy Mercury (and his friend Furry Mercury)!
Hope you dug those! Come back tomorrow for No. 16!

NOTE: All my posts are x-posted to Steemit and Whaleshares!