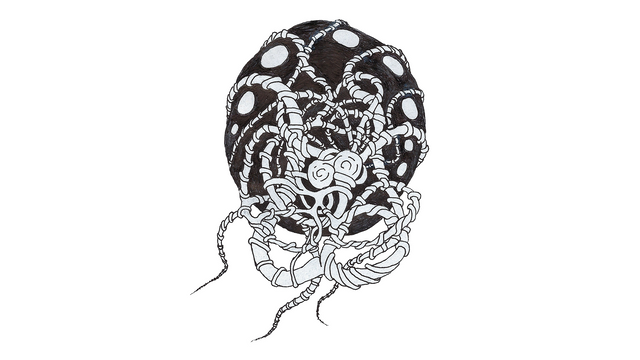 This drawing was a lot of fun, I didn't plan it out in advance and just went tentacle crazy as I am wont to do. Drawing interweaving tentacles is a fun brain challenge.
There is a face in the tentacles but it isn't as obvious because I flipped the drawing upside down here. You can see the nose and eyes pretty clearly in the first progress shot below.
This was cross-posted on the insta-thang using some Steem-y tags.
Overgrown Alien Anomaly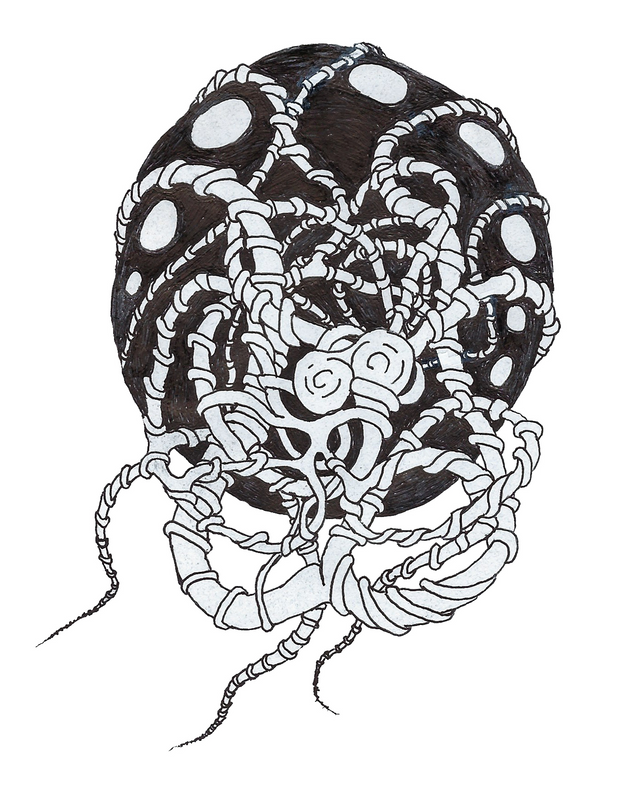 Process
You can see I used whiteout in a couple places and changed the size of the black sphere a couple times mid process. I don't care if that is cheating :) There was no pencil underdrawing, nor planning of any kind really, so whaddaya expect.
---
Proof of Shark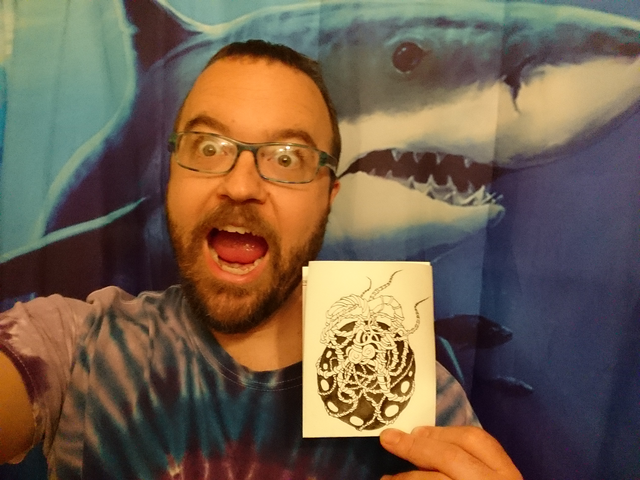 ---
Carl Does #INKTOBER Previous Entries