The cold air whipping through your tentacles. The canyons descending into darkness below. The surging power of the Glastarion Beast between your six legs. Not another soul as far as your eyeball can see. There really isn't anything like a moonlight ride through the wasteland.
#inktober prompt "ride"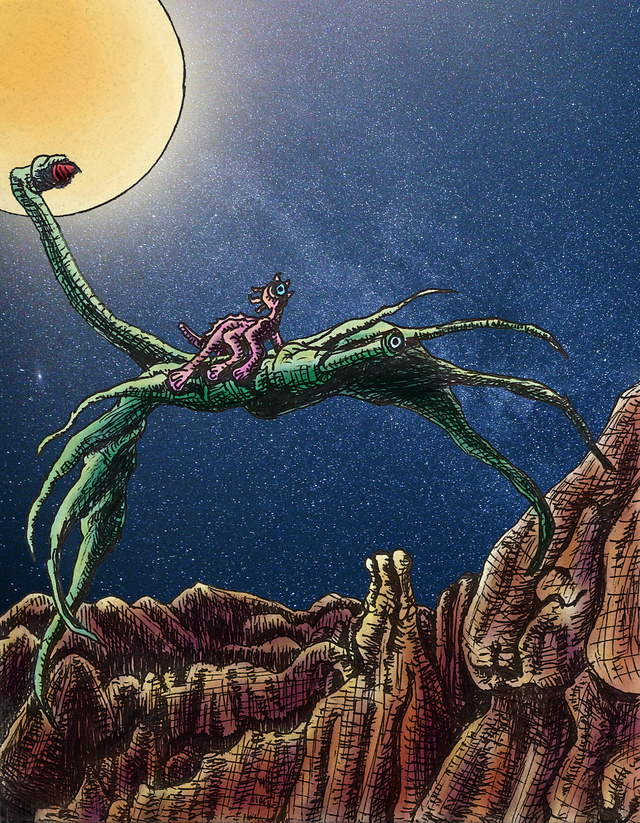 Starry sky image used in background of colored version by Free-Photos from Pixabay
---
Original Uncolored Drawing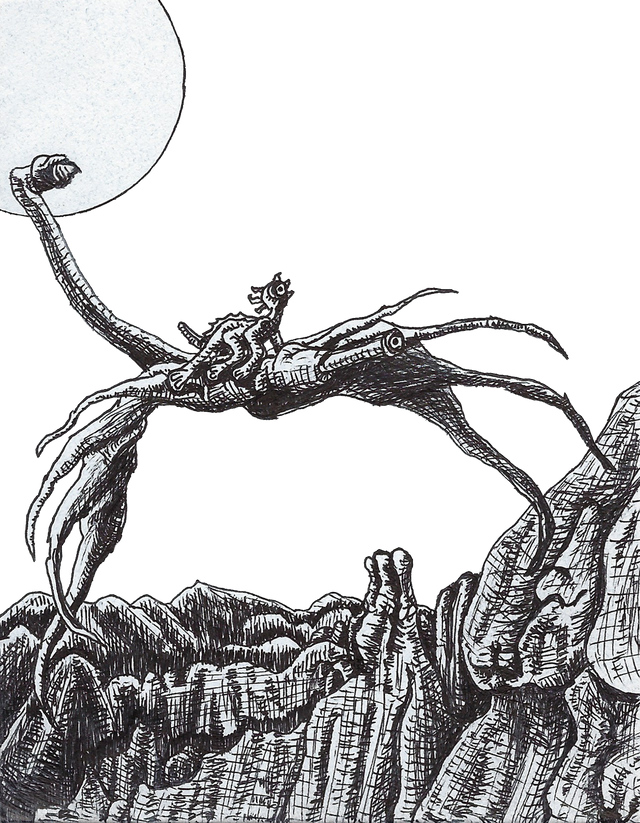 Exiting Echo Chamber
Give me a follow on either platform, I have the same username @carlgnash on both Facebook and Instagram.
---
Process Shots
---
Proof of Shark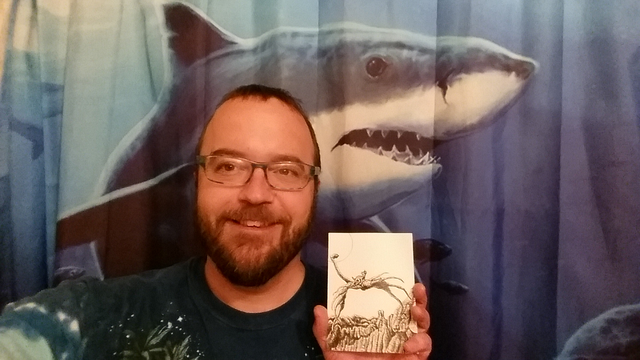 ---
Carl Does #Inktober Previous Entries: