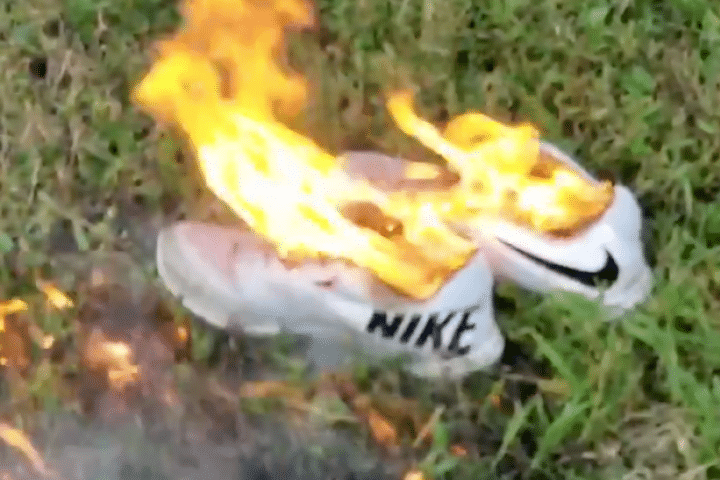 Well once again Colin Kaepernick is in the news... This is the man who risked his whole career to make a stand against racial injustice and is getting crucified daily because of it. He, if you remember, decided to protest against the unfair way blacks were being treated compared to whites by police, and also racism.

Of course many said he was disrespecting the flag and the men and women in the military. BULLSHIT! If these idiots could take their brains out of their asses for a few minutes, they may realize how wrong they are. Anyone who really takes a long, hard look, and actually clears their mind, can see that racism is alive and well... and it shouldn't be.
So now Nike has decided to use Colin Kaepernick as its spokesperson for their new Just Do It campaign, and what do these idiots do, they start burning and destroying their Nike products, which I'm sure they spent a great deal of money on, yes, that's right, Nike products are not cheap!
To have a look and insight into these people's mindset and intelligence level, I want to share with you a Tweet sent out by an acquaintance of mine : "Thousands of people were hospitalized after setting fire to their Nike sneakers today, because they did so while they were still wearing them"
Even though this is an exaggeration, it is pretty close to how stupid some of these people truly are, and making matters even worse, many of these people, about 99.99% of them are Trump supporters. These are the same people that are deaf, dumb, and blind, when it comes to his indiscretions, and criminal activities.
So while Mr. Kaepernick is legally and bravely protesting the racial discriminations of black people, these idiots will be burning and destroying thousands of dollars worth of Nike products... that THEY bought! So all I can say to them is this: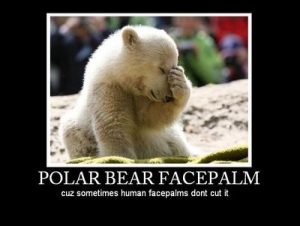 oh, and JUST DO IT!
---
Posted from my blog with SteemPress : https://skiponlinenow.com/just-do-it/
---