A couple of days ago I wrote about a multi-millionaire CEO who did the right thing and payed his employees and himself an honest wage in a genuine attempt to make a statement against the growing income inequality caused by capitalism. Today I bring another message, this time by a multi-billionaire who's part of the top 0.01%; miracles sometimes do happen...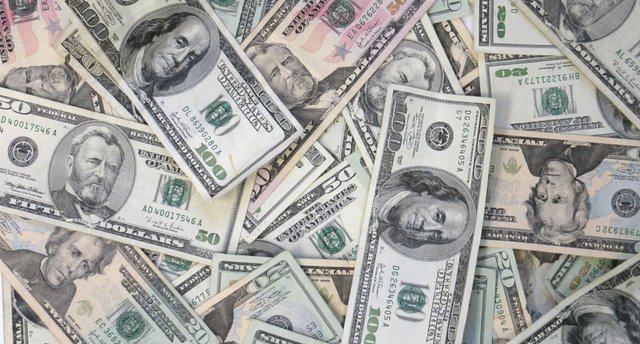 Image by Tracy O - source: Flickr
You can read my post about that rare multi-millionaire CEO right here: Fishermen And Millionaires. I never anticipated to be able to bring a second example that proves the fallacy of the neoliberal ideology on such short notice. "The Gospel of Selfishness" is what this billionaire calls the neoliberal economic theory, something I've repeated a thousand times in my posts, so you can imagine how delighted I am when I hear this from a member of the top 0.01%. Even as short as two days ago I wrote about the Free Market Fundamentalism that plagues the population of the Global Village, so you won't be surprised how much I agree with the use of the word "Gospel" when criticizing neoliberalism and capitalism in general.
Capitalist ideology is based on many myths that we have come to believe as gospel, or worse, as natural law; giving their "economical laws" the same scientific validity as the laws of physics. We're told that yes, it's such a shame that poverty HAS to exist, but hey, there's just no fighting nature. That's free market extremism, that's showing a willingness to condemn countless people to misery and death for the sake of hanging on to an ideology, to an irrational belief that this way at least everyone has an equal chance to become one of the chosen, one of the "extra worthy" people.
That's the most damning capitalist myth; that greed is good. The free market system works best when all individuals in it act like the ideology prescribes, which is perfectly selfish, making perfect choices for perfect self-growth; that's a perfect description of a sociopath, something the billionaire also says in the below linked video. All these perfect selfish actors would lead to capitalism's next myth; the just equilibrium resulting from the game of supply, demand and voluntary transactions. That prices and wages are the result of equilibrium-seeking mechanism, and that the resulting prices and wages are equal to their true value... "People are not paid what they're worth; they're payed what they have the POWER to negotiate" is Nick Hanauer's honest and correct reaction to that particular myth. Granted, he doesn't go as far as I do in blaming capitalism for all this; he only blames neoliberalism, or "capitalism on steroids", but I say that's not enough because the core assumptions underlying the capitalist ideology themselves are what leads to neoliberalism, monopolies, "crony capitalism", "socialism for the rich", and even fiat money...
Still, it's a great speech, and the second from this particular billionaire; his first TED talk, Beware, fellow plutocrats, the pitchforks are coming from 2014, was also great and worth a watch. Don't be fooled by the clergy of the status quo and listen to Nick's gospel;
The dirty secret of capitalism -- and a new way forward | Nick Hanauer
---
Thanks so much for visiting my blog and reading my posts dear reader, I appreciate that a lot :-) If you like my content, please consider leaving a comment, upvote or resteem. I'll be back here tomorrow and sincerely hope you'll join me. Until then, keep steeming!

Recent articles you might be interested in:





Thanks for stopping by and reading. If you really liked this content, if you disagree (or if you do agree), please leave a comment. Of course, upvotes, follows, resteems are all greatly appreciated, but nothing brings me and you more growth than sharing our ideas. It's what Steemit is made for!





I am a proud helpinaut! @Helpie is looking for new members! Helpie has been growing nicely and we are always on the lookout for new valuable members. We are very supportive and community oriented. If you would like to be scouted for @helpie , please drop a comment on THIS POST or contact @paintingangels on discord at paintingangels(serena)#3668.




Just for Full Disclosure, I'm invested in these crypto-currencies:

Bitcoin | Litecoin | EOS | OmiseGo | FunFair | KIN | Pillar | DENT | Polymath | XDCE | 0x | Decred | Ethereum | Carmel | XYO





@helpie is a WITNESS now! So please help @helpie help you by voting for us here!