Or else there's no democracy. In a democracy there's one rule, and that is that every vote has equal weight. That is because democracy is supposed to bring an end to elitism, the notion that the elite are somehow better equipped to decide on politics that affect all of us.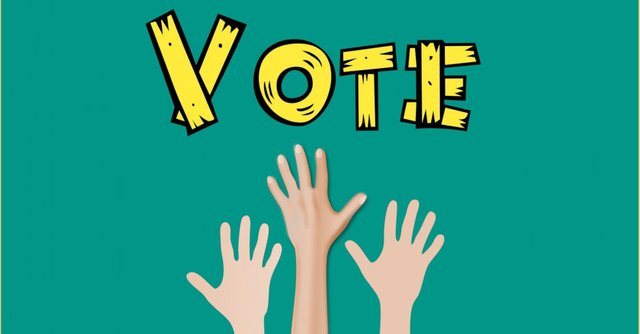 Image by mohamed hassan - source: PxHere
Richard Dawkins is a man I've grown to respect for his knowledge about evolution and biology, and who I find mildly amusing when he slips into his role of "militant atheist", usually accompanied by one or more of his fellow Bible-bashers, Sam Harris, Daniel Dennet or Lawrence Krauss. I say "mildly amusing" because I agree with their premise of favoring the scientific method over blind faith, but not with their way of going about it, which is, quite frankly, insulting some moments to people who do believe in one or more Gods. But in general, I admire Dawkins and the others mentioned for their minds and their ability to communicate to simple folks like myself about rather complicated subjects.
But today I'm going to disagree completely with Dawkins, as he tries to make a case for elitism and against democracy in the video I've linked below. And he uses the oldest argument against the popular vote known to mankind; he says, in a nutshell, that we, the people, lack the knowledge, the expertise to be able to meaningfully vote on complicated matters of governing. It's an argument I hear all the time in different forms; sometimes it's argued that people should be somehow licensed to vote by passing some competency test, get a "degree" in voting so to speak. It's the reason why we only know "representative" democracies, where we, the people, are only allowed to vote the experts in and leave the governing part to them.
I hate this argument for it's silliness. It's true that if I need surgery, I'd prefer to be operated on by a professionally trained surgeon, but politics is not surgery; I'd still like to be able to choose one expert over another, and no matter which expert I choose, I'd fully expect them to be able to explain to me what's wrong with me, why I need surgery in the first place, and why I should trust them to do it for me. What I want to say here is that, through representation or via direct vote, democracy can only ever work if we're informed honestly about what we're deciding on. And that's the heart of the problem here.
The entire argument that only experts should have a say in whatever form of democracy is decided upon, is the same as giving up before the fight has even begun. The reaction shouldn't be to let the experts rule us all, but to strive for us all to become experts by informing us fully and honestly about national and international affairs. And if we work through representation, they should really be experts on the subjects, not just rich and powerful; most departments should be populated with scientists, not lawyers and economists or successful entrepreneurs. Dawkins admits that he himself was "ill equipped" to vote for or against Brexit; the vote by the British people to leave the EU is what he reacts on in the video. My reaction to that is: no one ever said taking responsibility in a democracy would be easy. The fake democracy you've let the elite build for you has you believing that all you need to do is go to the voting-booth once every four years, and cast a vote for the man or woman who's speeches you found convincing, or who's face you found most trustworthy. Unfortunately we're used to being lied to by all politicians and those lies being repeated by the paid for mainstream media; those problems should be solved instead of giving up on democracy, and in a way reverting to the blind faith Dawkins so fervently opposes when debating people of religious faith.
Democracy is a bold experiment that unfortunately has never been given a fair chance to really get of the ground. But in this day and age, now that we have the technology to really make it work, it's disheartening to hear a brilliant mind like Dawkins argue for a return to less democracy, instead of a progression to more freedom. And that's despite his reference to the American method of voting where a vote from someone in one state is worth less than a vote from someone in another state... Watch the video to form your own opinion:
Richard Dawkins: No, Not All Opinions Are Equal—Elitism, Lies, and the Limits of Democracy
---
Thanks so much for visiting my blog and reading my posts dear reader, I appreciate that a lot :-) If you like my content, please consider leaving a comment, upvote or resteem. I'll be back here tomorrow and sincerely hope you'll join me. Until then, keep steeming!

Recent articles you might be interested in:





Thanks for stopping by and reading. If you really liked this content, if you disagree (or if you do agree), please leave a comment. Of course, upvotes, follows, resteems are all greatly appreciated, but nothing brings me and you more growth than sharing our ideas. It's what Steemit is made for!





I am a proud helpinaut! @Helpie is looking for new members! Helpie has been growing nicely and we are always on the lookout for new valuable members. We are very supportive and community oriented. If you would like to be scouted for @helpie , please drop a comment on THIS POST or contact @paintingangels on discord at paintingangels(serena)#3668.




Just for Full Disclosure, I'm invested in these crypto-currencies:

Bitcoin | Litecoin | EOS | OmiseGo | FunFair | KIN | Pillar | DENT | Polymath | XDCE | 0x | Decred | Ethereum | Carmel | XYO





@helpie is a WITNESS now! So please help @helpie help you by voting for us here!