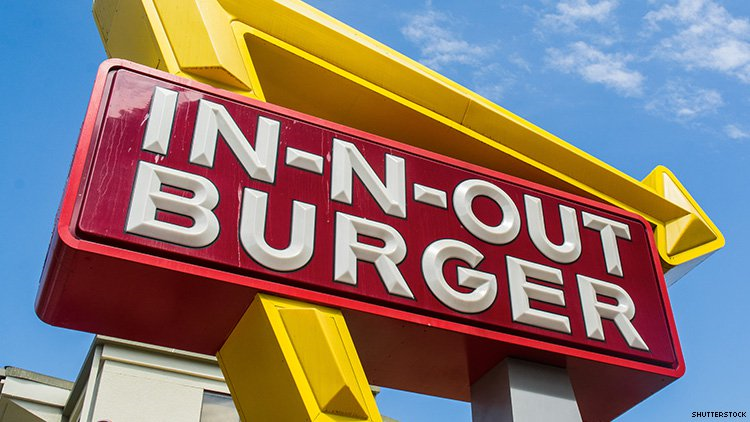 Cult fast food chain In-N-Out Burger is getting served after it was revealed the restaurant chain donated $25,000 to the California Republican Party.
Journalist Gabe Schneider found the filing this week and posted it on Twitter: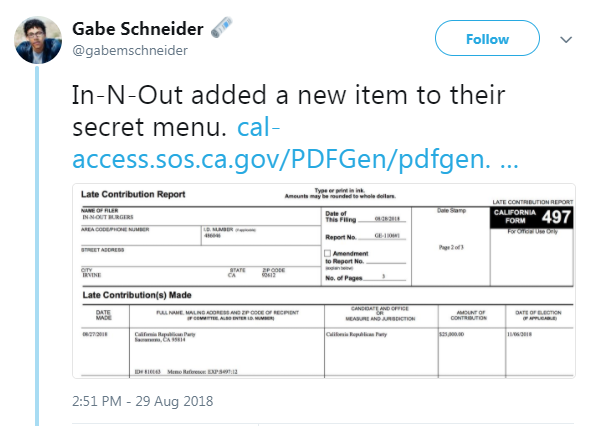 California Democratic Party chairman Eric Bauman called for an In-N-Out boycott: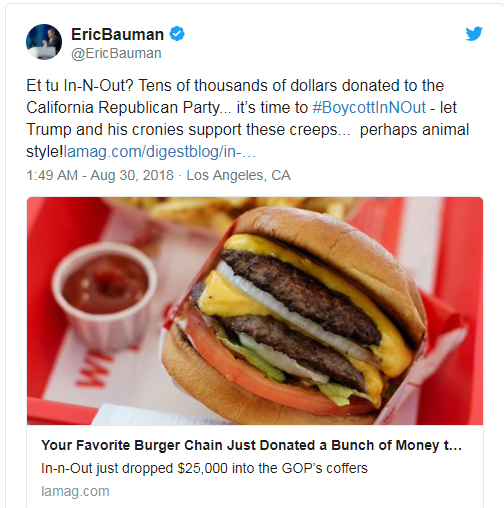 Source: http://fortune.com/2018/08/30/in-n-out-burger-republican-donation/
News flash to these libtards:
All big corporations donate to each political party. It's called lobbying and they all do it to get favors from both sides of the isle. $25,000 is a drop in the bucket to what other corporations donate to both parties. Looking at the chart below I guess these liberals should also boycott banking, flying on airplanes, using cellphones, watching TV and stop driving cars because it's highly likely they are using a company that donates to Republicans.
I'm not sure what this journalist and politician are trying to prove other than virtual signal and cause a stir on social media. Congrats fellas for pointing out what every company does, picking on one of the smaller ones and making a scene over it. True social justice warriors in my opinion.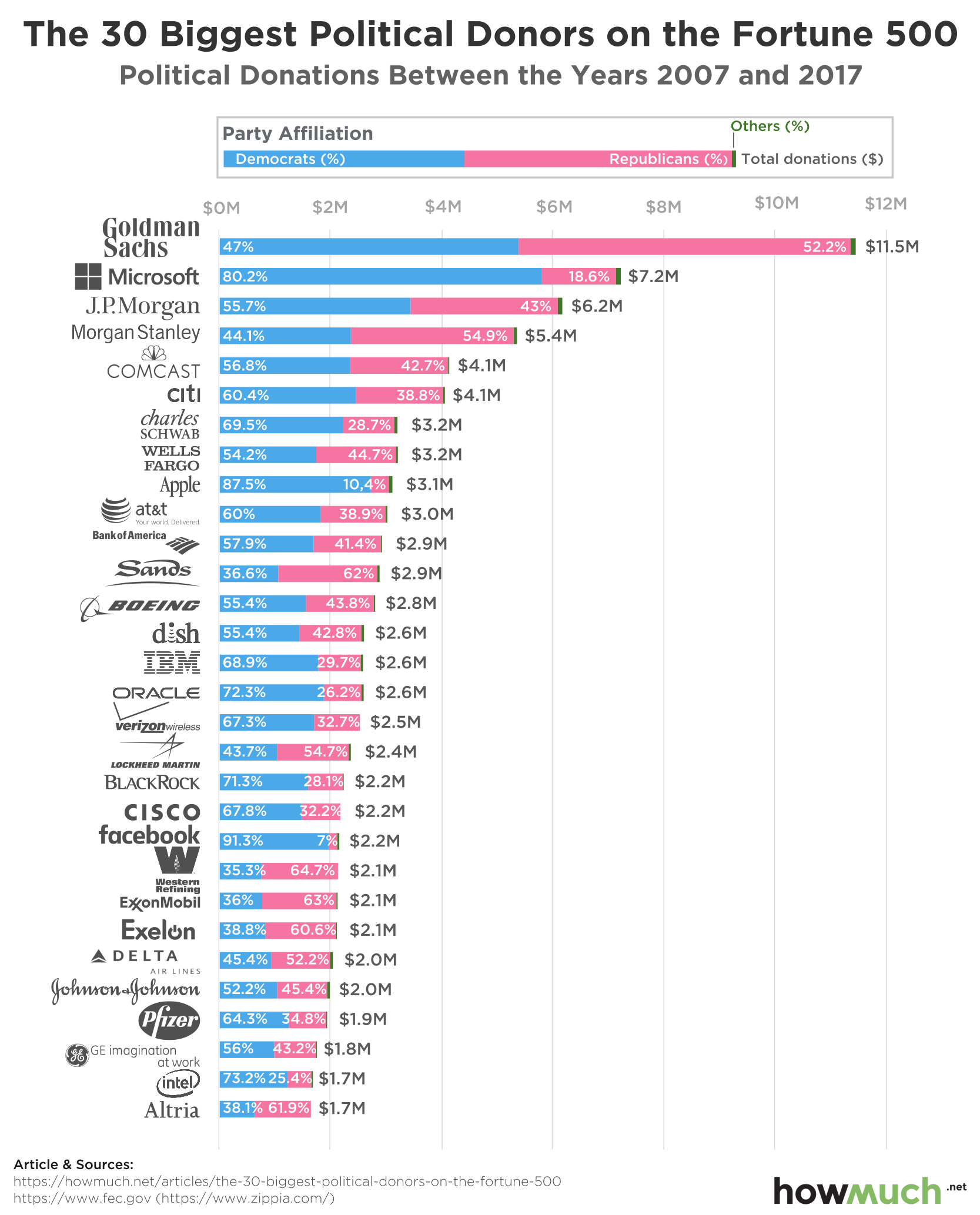 https://howmuch.net/articles/the-30-biggest-political-donors-on-the-fortune-500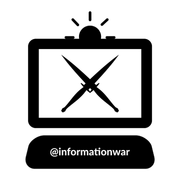 Interested in joining or supporting the Information War?

Use tag #informationwar to post your own stories about the lies and propaganda being pushed on the public. @informationwar will upvote posts worthy of the cause.
Join the discord: https://discord.gg/t5JFAXZ chat with like minded individuals like myself and share your articles to receive additional support
Delegating Steem Power:

Another way you can support the cause is to delegate SP to @informationwar.
Note: remember to keep around 50SP in your account so you don't run into any bandwidth problems.
How to delegate SP, join the fan base and more: https://steemit.com/informationwar/@truthforce/you-can-make-a-difference-join-the-informationwar-and-help-support-others-today