Black South African politician urges followers to 'kill whites', saying: 'We will kill their children and their women'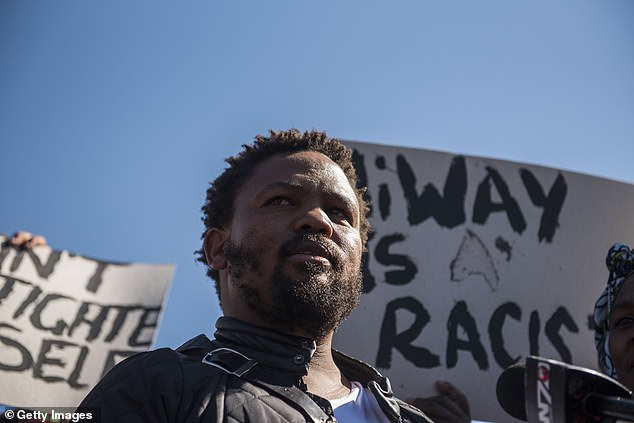 The leader of a South African political party has called for the killing of white women and children in a row over the taxi industry.
Andile Mngxitama, president of Black First Land First (BLF), was speaking at a rally on the weekend in Potchefstroom near Johannesburg when he made the violent comments.
He tells the cheering crowd: 'For each one person that is being killed by the taxi industry, we will kill five white people.
'You kill one of us we will five of you. We'll kill their women, we'll kill their children, we'll kill anything we find in our way.'
Mngxitama then beckons the crowd: 'For every one of them, we'll kill how many?'
And they chant back: 'Five,' Mngxitama repeats, 'For every one of them?' and they respond, 'Five.'
This back-and-forth is repeated several times until Mngxitama continues his rant and even calls for the deaths of dogs and cats owned by white people.
He says: 'We'll kill their children, we'll kill their women, we'll kill their dogs, we'll kill their cats, we'll kill anything.'
WOW, this clearly is not free speech. This man needs to be arrested and charged with inciting violence. No way you can take those words out of context.
I have no idea what the taxi industry is or does in South Africa or why this guy is so mad at white people in his country but there's no place for this kind of talk in any civilized society, especially talk about promoting violence coming out of the mouth of a politician. Calling for the killing of women and children is insane too. This man needs to be removed from power ASAP.
I know there's black on white crime and vice versa in South Africa just like any other country but come on, calling for random murdering of people at a rally is what authoritarians like Hitler and Stalin would do.
This is a perfect example of why citizens need to own guns to protect themselves from crazies in the government and from criminals in the streets.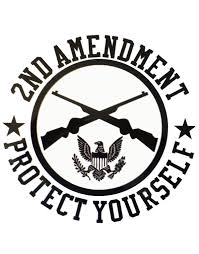 Source: https://www.dailymail.co.uk/news/article-6491151/Black-South-African-politician-says-kill-whites-kill-children-women.html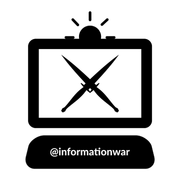 Interested in joining or supporting the Information War?

Use tag #informationwar to post your own stories about the lies and propaganda being pushed on the public. @informationwar will upvote posts worthy of the cause.
Join the discord: https://discord.gg/t5JFAXZ chat with like minded individuals like myself and share your articles to receive additional support
Delegating Steem Power:

Another way you can support the cause is to delegate SP to @informationwar.
Note: remember to keep around 50SP in your account so you don't run into any bandwidth problems.
How to delegate SP, join the fan base and more: https://steemit.com/informationwar/@truthforce/you-can-make-a-difference-join-the-informationwar-and-help-support-others-today