Info On Tucson Child Trafficking Standoff- Craig Sawyer @ vets4childrescue.org
Craig Sawyer gives an update on what is going on with the child trafficking camp. He explains the conditions and setting of the camp. He gives his reasons for thinking this is more than a homeless camp- it's horrifying (things like a "rape tree"). Discusses Tucson police department (TPD). Encourages everyone to spread the info and get this put under scrutiny. Godspeed to them.
Watch Here (9 min):

Thanks for your support, prayers & funding for our mission to expose & combat child trafficking in the USA: https://vets4childrescue.org/
"Veterans For Child Rescue is a non-profit organization whose mission is to assist law enforcement and NGOs (Non-Governmental Organizations) to eliminate Domestic Minor Sex Trafficking."
"Our strategy involves educating the public, raising awareness through the Contraland Film, training law enforcement, and empowering our children."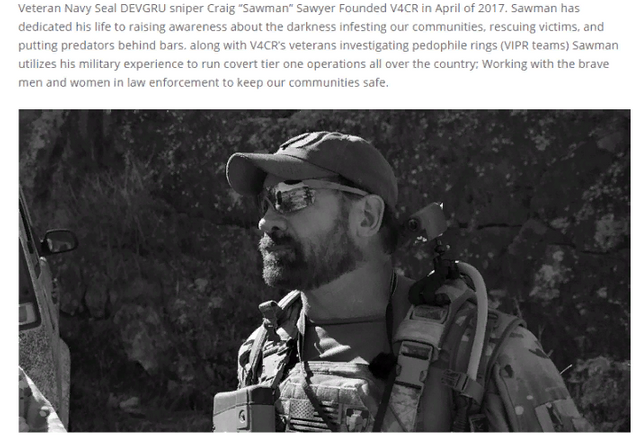 Photo from https://vets4childrescue.org/