When the Portland School district assisted on walk outs, supporting gun siezure; and pressured children to follow the group; after the school shooting last year; the did Not expect someone to call them out! They violated their student's First Amendment rights by pressuring them to join the walkout, and again by trying to set this up as an annual event! Violating their First Amendment rights, to attack their Second Amendment rights, using Tax dollars is wrong on so many levels!
Image from the article:
https://bearingarms.com/tom-k/2019/03/15/portland-parents-sue-schools-anti-gun-indoctrination/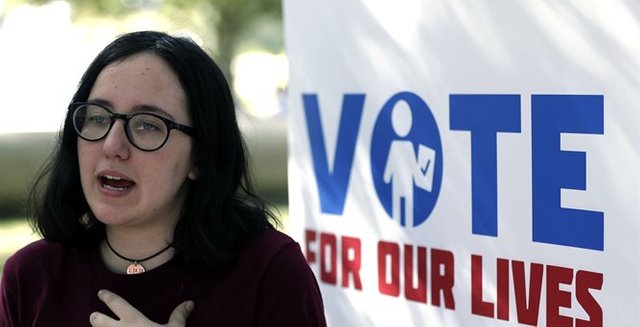 Article on this lawsuit:
https://bearingarms.com/tom-k/2019/03/15/portland-parents-sue-schools-anti-gun-indoctrination/
In this article they wrote a salient reminder of the job of our poblic schools:
Schools are supposed to be places of learning, where facts take precedence over feelings. They're not supposed to teach you what to think, only how to think.
This is accurate, and show a deep understanding of the problem! Why should we pay taxes to support a system that is directly attacking our Republic? They are not educating, they are indoctrinating! I pay ad velorum taxes to three different school districts, on eight different properties; and I was forced to send my children to a private school, because the public schools are totally unfit to educate!
Here is an article of one student who refused to join their walkout, and was suspended for his trouble:
https://freedomoutpost.com/student-suspended-refusing-leave-classroom-gun-control-walkout/
He should sue them too for stomping on his First Amendment Right of free speech! There are many more examples, by you can find them with a simple search.
Our public schools have failed, and need to be put down; and replaced by real schools; under local control! This way we can begin to educate our children once again!
This is extortion, not taxation; since I get no value for my tax dollar! In point of fact, they use every dollar extorted in this manner, to destroy Our Republic, and overthrow this nation!
I am glad that they are being sued for such a blatant misuse of their power! People should be jailed for using public schools to teach sedition over education!