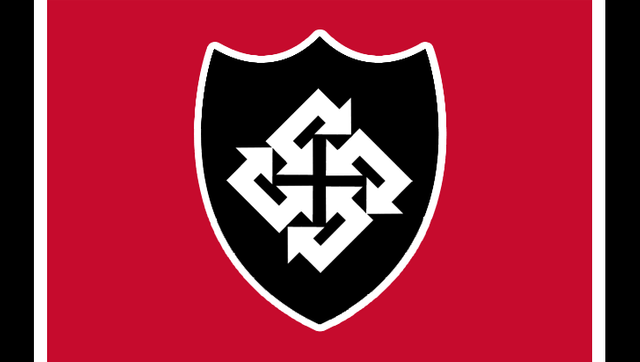 Google Images
Technocracy began in the 1930's based on a set of erroneous assumptions and pseudo-science. It was created to replace "Capitalism" and free enterprise as the prevailing economic structure employing a system of energy credits and electronic accounting rather than currency. It transmogrified into an ideology when Howard Scott and M. King Hubbert wrote "The Technological Study Course" and the movement began to accumulate followers. By the end of the 30's it moved underground when the Hearst news empire banned its writers from covering it... cover up?
It reemerged years later when Zbigniew Brzezinski wrote "Between Two Ages: America's Role in the Technetronic Era" and it was just after this that noted globalist David Rockefeller and Brzezinski formed the Trilateral Commission. In 1987 Trilateral Comm. member Gro Harlem Brundtland published Our Common Future and submitted it to the United Nations and Sustainable Development/ Agenda 21 was born. I believe that this technocracy is a critical target of Qanon's posts... The Deep State (International) is predicated in large part on technocracy, hence as I wrote before, the importance of China and the references to @Snowden. This isn't about politics, it's about evil on a global scale... (925)Mar 10 2018 14:49:25
Q
!UW.yye1fxo
614954
This is not about religions or party affiliation.
EVIL is everywhere.
There are no drawn lines.
No boundaries.
Good vs Evil.
Q
As the Georgia Guidestones tell us- it will be the technocratic monster that causes the decimation of mankind. Qanon speaks about the Sum of all Fears- an underground group of former Nazis, not a government entity that has allies in government. They create a false flag and blame Russia. The new cabal is technocrats- NGO's such as the CFR, Trilateral Comm, Bilderberg Gp., and others- a consortium of evil.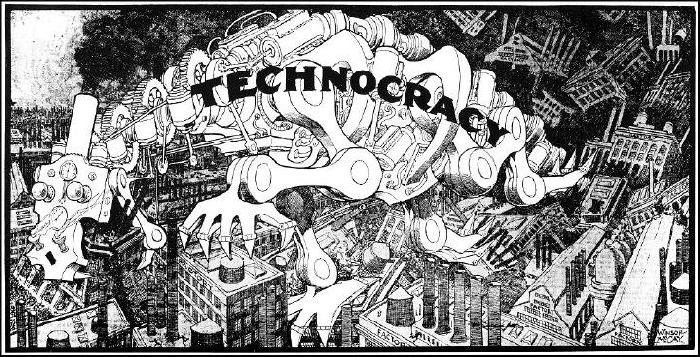 Google Images
The target population of 500 million will consist of the elites, a few million technicians and a few slaves to do the menial tasks... Americans, immersed as they are in their technological utopia, with very few exceptions,have forgotten how to live. The technocrats depend on that. If the power grid goes down- people will either starve, start killing each other for scarce resources, or more likely- both.
While much of the population is focusing on gun control, or which movie star has gone into rehab, the technocrats in Silicon Valley are trying to shut conservative voices out of social media for a reason. This is the big story... if you watch Qanon's posts the talk about Edward Snowden and China I believe relates to China. China is already a technocracy all based on technologies and algorithms created in America. Snowden, a self-taught "computer geek" (most of the programmers I know are people who taught themselves) I believe is a CIA plant, not a dissident.
The technocrats have Americans so addicted to technology that they've mindlessly walked into a trap. If you look around on any city street it's filled with people paying more attention to their phone than where they're going...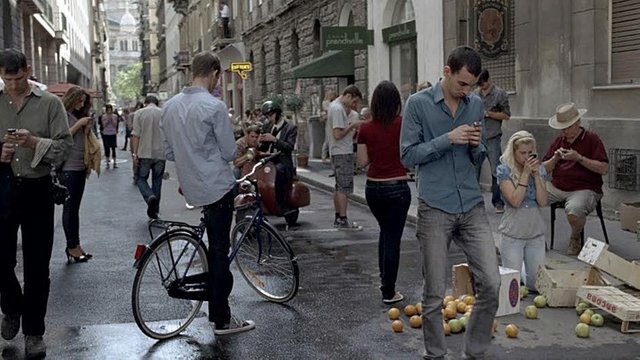 Google Images
What if suddenly all that technology disappears? I'm just now beginning my research into 5G but from what I understand it "weaponizes" the grid. The only thing standing in the way- and threatening- the technocrats and global domination is the alternative media. Once that voice is silenced the technocracy takes over... they will control the narrative and the populace will follow the program like sheep to avoid being cut off from the object of their addiction- but by then, it will be too late. This is why Qanon keeps encouraging people to stay together.
The Chinese technocracy was a test balloon. Using Western technology, China has evolved from a Communist dictatorship (while keeping the totalitarian control paradigm intact) into a dictatorial technocracy. Beginning in the Clinton administration the Deep State has been channeling technology- including sophisticated missile guidance systems- where basic human rights and civil liberties are not an impediment. China has a surveillance society much more sophisticated than our own. An American journalist in China asked for a demonstration to put the system to the test, He was given a 5 minute head start from a local police station... it took 7 minutes to apprehend him at a train station. This is what we have to look forward to if the Deep State succeeds.
Expect more school shootings and other false flags to keep the public occupied. The Deep State not only wants your guns, they want you afraid... afraid enough to embrace a surveillance society like that in China. We're well on the way- Congress continues to support extensions of the Patriot Act and other equally invasive legislation. If they can make America afraid enough the pseudo-scientific dictatorship can succeed... and there's no limit to the lengths they will go to accomplish their goal- global domination
Coming up: 5G- Five Eyes (FVEY) & AI