We've recently seen a large amount of Western news telling us that the US and allies will definitely strike the Syrian government if it uses chemical weapons on the people of Idlib.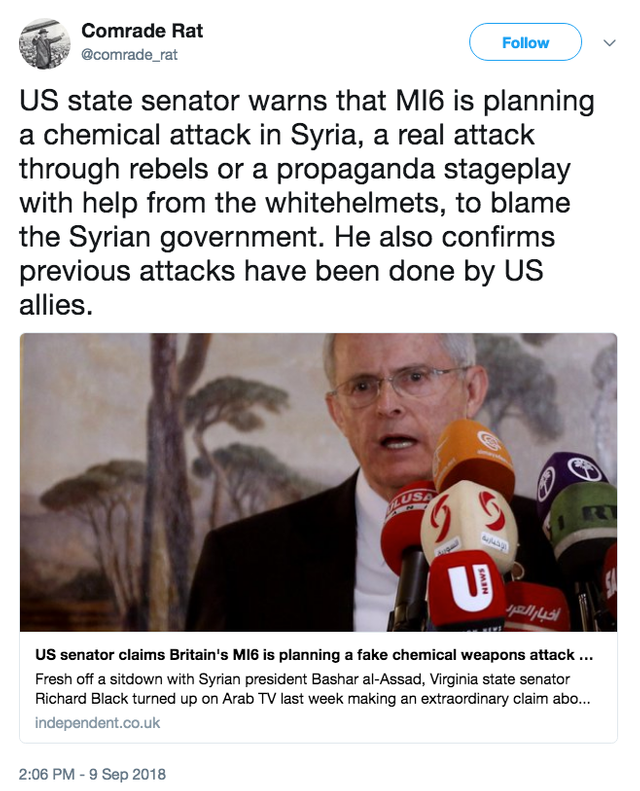 Why would this foreshadowing be necessary? Why do you think?
Because upset at losing control of Syria they're likely to try to extract as much political capital - in this case anti Russian sentiment - as they can from the situation.
Watch out for a White Helmets hoax chemical attack.