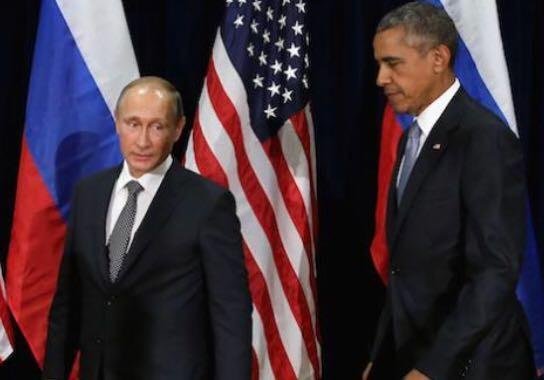 The Mainstream Media and Establishment Politicians are espousing the theory that Russia's meddling was because they wanted Trump to win the Election. Why have they not considered that the Russians thought like much of us that a Hillary Clinton victory was "in the bag" and inevitable?
I submit to you that NOBODY expected Trump to win the 2016 election- even Putin! Therefore, it would be a viable argument to make that Putin's true goal of the Russian Hacking was to demonstrate to the future President Clinton that he had the capability, desire and power to disrupt and potentially extort her Presidency with the knowledge that he was gaining through the hacking!
If you look at this objectively, I believe that this is much more of a viable theory. Most of the polls that were released during the reported hacking period showed Hillary leading Trump by double digit margins. Nobody, even Trump supporters, thought she was going to lose.
I think it is much more likely that Putin's efforts were geared more towards being able to "control and intimidate" a future President Clinton than they were geared towards changing the victor!
Maybe I am wrong with this theory but I believe that it is worthy of more discussion than the MSM and Establishment are giving it.