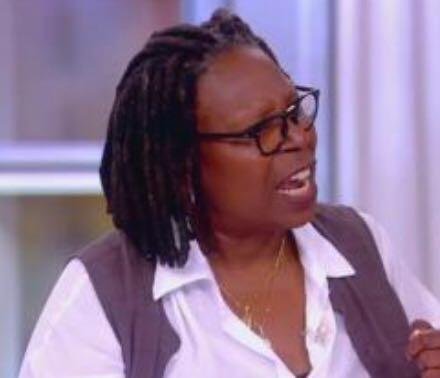 Today on The View we find a classic example of Trump Derangement Syndrome and the Left's attempt to dIstract, resist and silence any objectivity when it comes to President Trump.
Not only did Whoopi Goldberg lie or misstate what Candidate Trump said about Mexicans, she abruptly shut down the Judge as she was making the case based on facts and metrics regarding the success of The Trump Administration for all citizens regardless of race, gender, etc.
She refused to allow the Judge to speak and worked herself into such a rage that she actually stopped the interview midstream. She apologized after they returned from the commercial break, but by then the Judge has already exited!
This just goes to demonstrate the intolerance and hate that the Left and MSM has for anyone that doesn't share their opinion. I thought this show was named "The View" because they are open to many perspectives. After watching this clip, I think they need to change the name of the show to "The Hate" or "The Left" or "The Facist". Either way, I won't be watching!