Nature presents many dangerous phenomena, some easy to predict how tornadoes, storms and hurricanes, others a little more complex to predict how volcanoes and celestial bodies are at risk of collision with our planet, but others are unpredictable as earthquakes and tsunamis, in all of these in the end it is life that is the victim and in many of these cases the life of human beings. Many of us are prepared to face these phenomena, but despite the preparation we will never know our reaction until the moment the event occurs.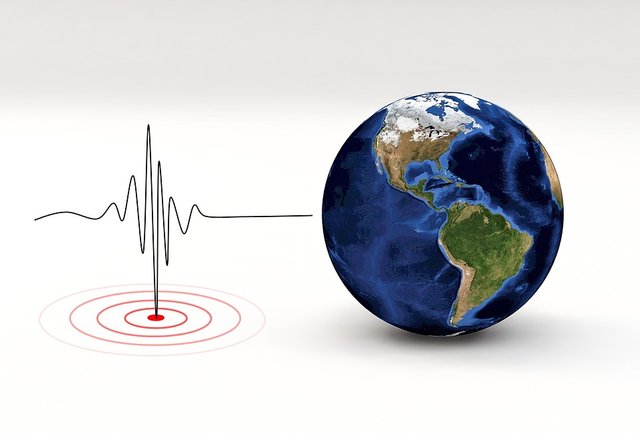 pixabay
It is predicted that in the last days there would be many earthquakes in different places and many of us believe that we are in the last times, the millennium is very young but the number of earthquakes in recent years is surprising and not only that but the magnitude of the same that have wreaked havoc in some countries, the end result is loss of life and material loss, the problem with these events is that they are unpredictable and fast so you have a very short period of time to react!
Nobody wakes up thinking that that day there will be an earthquake, we think about going to work, the daily tasks, some problem that we must solve that occupies our minds, this is how we thank God for the day, we entrust ourselves to Him and we begin to live it, I suppose that was the case of many Venezuelans yesterday when we were surprised in the afternoon hours by an earthquake, a very big and long lasting one. I had already arrived from work and was talking to a sister who had come to visit me.
Many do not immediately interpret what is happening and is the cause of what is happening and is causing them to panic and panic, when my grasping was moved I immediately knew in my spirit what was happening, I told my sister that it was an earthquake and I called my wife to shelter us, my mistake was to underestimate the duration, usually these events last very little, at least those I have witnessed. As my wife is 6 months pregnant I didn't want her to run very far so I decided that we would go out back, stand in the doorway and that would be it, that's how they usually teach.
But when we were at the back door, instead of slowing down, the movement intensified, for a moment I thought it would be the end. The walls moved with force and from them came a crackle that warned that this was not the best place to be, so we decided to go out into the street crossing the whole house that was at risk of falling, about 30 meters away in which my wife became a little desperate, by the mercy of God we got out and the amazing thing is that all that time and the movement was still going on, the power lines, the houses. Everything was in motion, for a moment I thought I would be left without a home to live in, people were nervous and it was no wonder, what was going on was a unique and horrible experience for everyone, at least I had never experienced one so strong and lasting.
I thank God for keeping us all, not just my family and me. To all Venezuelans, I believe that this is the first earthquake of such magnitude that leaves 0 victims and that is that we Venezuelans have had enough with the economic situation to complete the misfortunes. But God will not give us burdens that we cannot bear. Yesterday we were born again, I believe that the country must recognize the power and mercy of God and become aware of the evil that develops in many people. It is time to reflect on the future we want for our country, for our children.