This shall be your difinitive guide in your fight against CPS.

"Judgement and mercy are the habitation of thy throne and truth before thy face." Psalm 89:14
No, House Resolution or clarification by Congress will assist you and make your fight any easier then it already is. Those seeking help, or a resource must simply look here.
I ask, those who understand what is written below, to take this written article and TEACH it to others or those in need. If you do not understand all of this please help get the word out. You are free to copy and paste this article on other networks, as long as link is back to this article.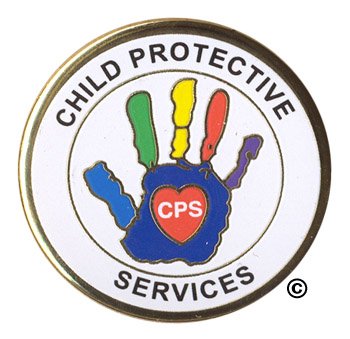 The truth is no CPS "laws" exist. There is no codification, no ratification, no signing into positive law. There is no such thing as family courts. Stop, thinking: Congress will assist you, Family Courts are for families.
Looking again to check and see if signed into law


No, its not signed into positive law. Why does this matter? It means everything. When a statute or provision is enforced against an individual, this is an act of what is called "colour of law."
Now ask yourself, is it my given right ordained by Creator to have offspring? Yes. Is it my constitutional right, to have offspring? Yes. Does taking a child from a home, on the basis of fraud and duress violate your constitutional and rights bestowed by Creator? Yes.
We dont need congress or legislature to deem what is a right or not. They will never spell out any notion that inhibits, the ability to make money nor challenge to their usurped power.
Do Not Consent
When CPS shows up at your door, for any reason. Do not consent. Your consent only gives the party (state actors) power. You NEVER should consent to anything that is directed by department of CPS.
If CPS shows up with a sheriff, while the sheriff mediates, tell the Sheriff you do not consent to CPS. Remind the sheriff, they swore an oath to uphold and protect the constitution, whom was elected by a popular vote. Remind the sheriff, that your rights to your human offspring are enumerated in the constitution.
Do not consent to Family court, as it is neither civil nor criminal. Family Court is not an appropiate circuit. Family court, is a semblence of the contract CPS entered into with county and state officials. So, in short expect to lose as they (actors) have a vested interest in continuance of CPS contract. You will never win.
"We hold these truths
to be self-evident, that all men are created equal, that they are endowed by their Creator with certain
unalienable Rights that among these are Life, Liberty and the pursuit of Happiness. That to secure
these rights, Governments are instituted among Men, deriving their just powers from the consent of the
governed." -Declaration of Independence
Deprevation of your right(s)
Lets begin.
18 U.S. Code § 242 states:
"Whoever, under color of any law, statute, ordinance, regulation, or custom, willfully subjects any person in any State, Territory, Commonwealth, Possession, or District to the deprivation of any rights, privileges, or immunities secured or protected by the Constitution or laws of the United States, or to different punishments, pains, or penalties, on account of such person being an alien, or by reason of his color, or race, than are prescribed for the punishment of citizens, shall be fined under this title or imprisoned not more than one year, or both; and if bodily injury results from the acts committed in violation of this section or if such acts include the use, attempted use, or threatened use of a dangerous weapon, explosives, or fire, shall be fined under this title or imprisoned not more than ten years, or both; and if death results from the acts committed in violation of this section or if such acts include kidnapping or an attempt to kidnap, aggravated sexual abuse, or an attempt to commit aggravated sexual abuse, or an attempt to kill, shall be fined under this title, or imprisoned for any term of years or for life, or both, or may be sentenced to death."
Lets break it down. First we read, willfully subjects. Did the state willfully subject you (your children) to the CPS provisions? Yes. Did the actors by subjecting you to these provisions deprive you of your right? Yes.
And under 42 U.S. Code § 1983:
"Every person who, under color of any statute, ordinance, regulation, custom, or usage, of any State or Territory or the District of Columbia, subjects, or causes to be subjected, any citizen of the United States or other person within the jurisdiction thereof to the deprivation of any rights, privileges, or immunities secured by the Constitution and laws, shall be liable to the party injured in an action at law, suit in equity, or other proper proceeding for redress, except that in any action brought against a judicial officer for an act or omission taken in such officer's judicial capacity, injunctive relief shall not be granted unless a declaratory decree was violated or declaratory relief was unavailable. For the purposes of this section, any Act of Congress applicable exclusively to the District of Columbia shall be considered to be a statute of the District of Columbia."
Is it the custom-usage of CPS to kidnap children? Yes.
Is CPS "laws" statute or a provision? Yes
Is your offspring a right bestowed by Creator? Yes.
This law applies.
At the time of incedence did CPS notify you in writing, to inform you that intent will be to remove children from home? Did CPS, give you ability to appeal any type of judgement that took place (CPS removal, Family "Court" judgement)? If answers to any or all of above, is yes then your rights to due process where deprived.
When in family "court" where you able to exercise your right to a jury of your peers? Then you where deprived the right of trial by jury. Which is enumerated in the constitution, that no other agency has the authority or ability to revoke or deny this.
Your Federal Complaint
You're going to file a complaint with a federal court. Do not file in a state court or even local court. As local and state courts have a vested interest in contracts that earn money. Someone said they have hard time believing anyone would destroy families for money,willfully. Don't underestimate the level of greed anyone possesses.
In your Federal Complaint you will state simply what occurred. You NEVER ever, write anything you cannot prove. You will cite the above laws (18 U.S. Code § 242, 42 U.S. Code § 1983) letting the judge know that your rights: civil due process, rights to life, liberty, pursuit of happiness, trial by jury, equal protection under law. Where deprived.
You will also cite fraud,
18 U.S. Code Chapter 47
And 1002, respectively since "family courts" are NOT courts and they have no exercisable authority over you, using NO instruments or disclosures to inform you that this is all voluntary. And that caseworker willfully committed fraud by material misrepresentation.
You will also cite, that the grounds of DHHS (The Child Agency, this is what they call themselves) violated your states constitution as: they (the agency) where not a seperate and distinct branch of government. Instead, through all their contracts they operate by emulating two branches of government.
You will select on your complaint form:
Trial by jury X
Constitutional Question: X
(Some Federal forms have another box to check if your asking for a judgement of $) X
You will also remind the judge in the complaint, that: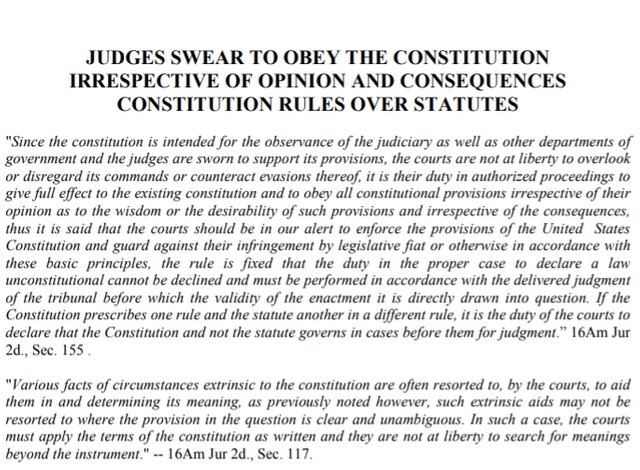 these excerpts come from book of common law and can be found in its entirety here.
If you follow this guide, you will only "lose" if you DON'T UNDERSTAND what your rights are. There has been ZERO cases "lost" when a person knows what their rights are. Zero losses in Supreme Court when Marbury v Madison is cited. What you are doing by following this guide, is using CPS' provisions against itself.
CPS and the fraudsters in family "court" cannot win.
This is the ultimate #familyprotection guide. This is #informationwar. Please share this with someone that is at war with CPS. Please again TEACH THIS TO OTHERS! Go bankrupt some municipalities!
✌
References:
National Liberty Alliance,
18 USC 242,
42 USC 1983
CPS "Law"
-- I am not an attorney nor law firm. This material is purely educational.