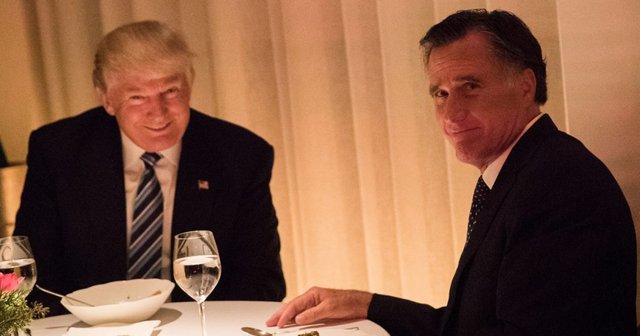 *
Congratulations Mittens, how does that crow taste?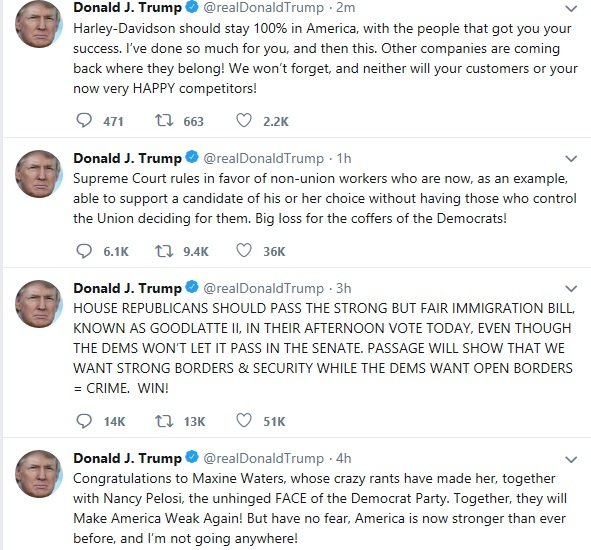 This union decision is great, it is the labor unions who sponsor all of this idiotic "fight for 15" shit and the so called "women's march" that they sponsored with Soros. Now people won't have to support progressive politics just so they can have a job. We need more such as Gorsuch!
I can't believe Harley has not yet announced that they are not moving production overseas, how many tweets from the president can they withstand?
Isn't it funny how the Democrats cry we need reform of immigration laws yet are not willing to vote for any? Nancy Pelosi is not going to let President Bush get away with any of this!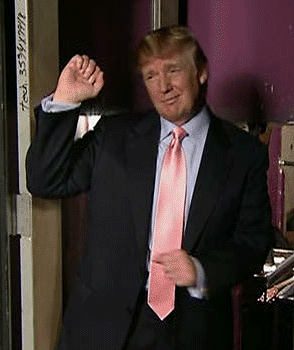 source
#trumptweets is your source for Trump's tweets. Please up vote and RESTEEM to make America great again!
So what do you think, have the Dems shot themselves in the foot? Will HD remain an American company? What are the labor unions/ Democrats going to do without being able to force people to contribute to their political efforts?