Considering the lies being spun about Julian Assange as he is taken into custody by the UK from inside the Ecuadorian embassy...
There are plenty of articles (many quite good) on the incident with Julian Assange that happened today. Yet at the core of what I am seeing done to him now is a pattern I see being used so frequently these days. It is the destruction of language. It is twisting and assuming things that were not explicitly stated in order to attack someone that is distasteful or in disfavor. Likely someone who disagrees and will not conform.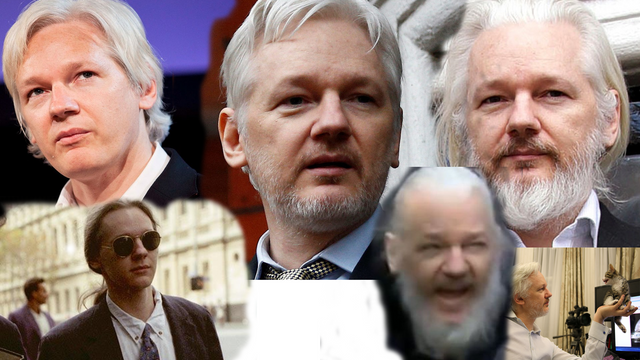 They are indicating that Assange encouraged Manning to continue espionage activities.
The main thing I'd like to focus on is what they are claiming is encouragement.
Here is what they base it upon:
"During an exchange, Manning told Assange that 'after this upload, that's all I really have got left.' To which Assange replied, 'curious eyes never run dry in my experience'.
That is an observation. It is not encouragement. It is also very true. It is nothing more than saying "never say never", or "this is the end" when none of us can see the future.
It is also basically stating that once you have seen what is hidden in the corners, it is difficult not to see things hidden in other corners as you move past them. Once a person has chosen to pay attention, it is difficult to stop paying attention.
Once you can see. Unless you choose to remove your eyesight it is difficult to no longer see.
That is not encouragement. That is an observation and it is also the truth. Yet that is the type of loose interpretation used so often these days to attack people.
Now there is another point. Isn't this what journalists do? In my study of history the answer is an emphatic yes. Yet unlike many so-called journalists today Assange and crew did try to scrub things from the reports and redact them.
In a time when we've had unprecedented amounts of LEAKS to the media and seen the irresponsible reporting going on that they would use this lie to pin him down is a shame.
Many are quick to jump on blaming Trump as they try to blame everything. Let's recall all of the politicians who wanted Assange executed. Let's recall Hillary saying we should drone strike him. This ultimately came down to Ecuador getting a new president and then caving. Then the UK and the US being complicit.
This is not a Trump issue. Though it could be one if he took the opportunity and pardoned Assange. Assange has been attempting to drain the swamps all over the place, not just the U.S.
This is the swamp creatures striking back, and those creatures existed before Trump and surround him now.
If Trump doesn't do something it will be a black mark for many of his supporters. Everyone has some black marks. The key is, how many of them will decide that is too many. In addition, those running against Trump have shown by their actions in many cases to be encased in far more black marks.
This is a both party problem at the moment. It is attack on Journalists. It is a lie, in a time where the media thrives on lies.
Though with Assange it has been a lot of lies for quite some time. Many of our politicians have called him a traitor, and said he should be charged with treason. This shows how stupid those politicians actually are. You have to be a citizen of the country in question for it to be treason. Julian Assange is an Australian citizen. He cannot be charged with treason against the U.S.
Also consider this. Is there such a thing as a statute of limitations? I know for some crimes there is none. I do not know that what Assange is charged with would fall outside of those limitations. This event with Manning took place approximately 9 years ago. Most of that time since then he has spent in what is essentially self imposed house arrest, and his health has suffered.
Do you know what he is truly guilty of?
He embarrassed criminals in positions of power.
EDIT: To be clear. I am one of those that considers Assange a hero. I also think he is a bit pompous. He can be an ass. He can be conceited. He is likely a narcissist. Yet he remains a hero. All of those things simply are par for the course in the human condition. His bravery, and integrity though are definitely in short supply in this era.
David Knight / Paul Joseph Watson / Alex Jones Emergency Broadcast about Julian Assange