Best Analysis of Impact of Soleimani Hit
I could never understand how Iran, a third rate power without a modern airforce or tanks, with a relatively small, oil dependent economy and catastrophic fertility, was able to threaten the world and murder with impunity (including US citizens) for 40 years.
It was always obvious to me that the best way to deal with Iran's asymmetric warfare via proxies and terrorism was to hit Iran directly for every attack carried out by its proxies.
As an Israeli, it annoyed me that we continued to have wars against Hamas & Hizbollah without punishing Iran directly and eliminating the cause of the problem.
Finally President Trump has cut through the idiotic DC group think that treated Iran as if it were the USSR - too strong and nuclear armed to attack directly.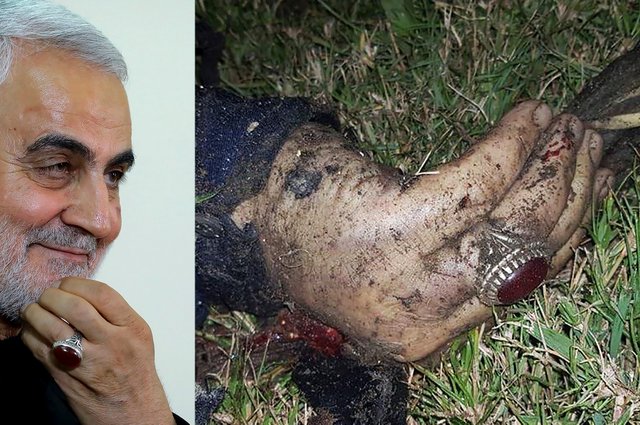 Iran is weak & Trump has destroyed their 40 year asymmetric strategy for exporting their hateful and murderous Islamist revolution.
Hopefully Israel will adopt this new Trump doctrine and hit Iran hard for every rocket fired at Israel.
Israel's missile defence systems should be used to free the IDF to act more aggressively against Iran and its proxies to permanently eliminate the threats, not to defensively sit under their umbrella and manage them, while allowing tens of thousands of children near Gaza to be traumatised.
Trump has shown the way.
Below is an excellent analysis that sees things the way I do.
https://www.tabletmag.com/jewish-news-and-politics/296604/iran-and-america-are-suddenly-both-naked