Today i found a new website which is enough to show you all description of any Steemit users. I was searching something about Steemit payouts function, powerdown functions and then i saw this website and i am totally satisfied with it. You would feel proud after knowing that this website has been developed by our one Steemit friend @magicmonk. I have checked my top 1000 contributors and many more details about me and i think you should try once. First have a look in the top 15 bots and whales who has upvoted me for my contribution after that i will elaborate some more detais about this website.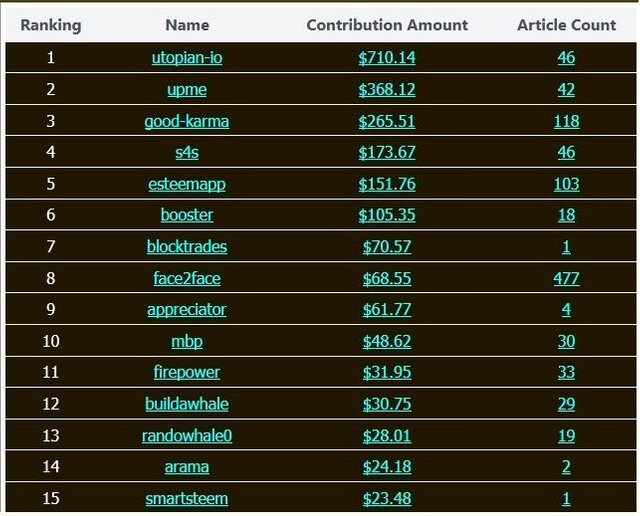 I had contributed 46 posts in utopian in translation, bug-hunting, suggestions and tutorials and got rewards $710 it is quite big but it is without payouts i think. If i forget bid upvotes then there are many who has upvoted to my contribution and they are @good-karma, @s4s, @firepower etc.
As i said it is developed by :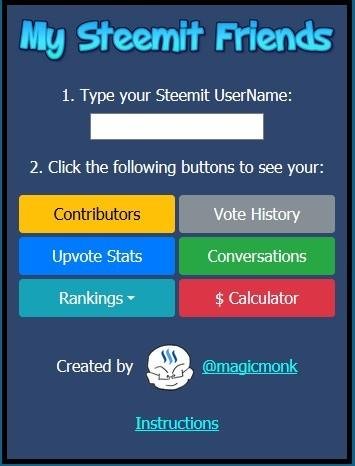 Easy to use for all just need to enter the Steemit username and you will have your desire results. All details in proper way and clearly visible. There are a good option to fillter your query date wise too.
Anyone can check following details and its subdetails by clicking on given tabs as in bellow image :

I appreciate efforts of my friends @magicmonk for developing this website hence sharing it here and wish him all the best!!.
Here is website link as mysteemitfriends.online
Thanks in advance for all !!
---
---