Setelah Belanda dan Italia tak lolos, dua negara yang paling banyak pendukungnya ini, para fansnya mengurungkan niat ke Rusia. Rusia sudah agak sedikit mengalami kerugian akibat tidak datangnya dua negara kuat ini. Di Fase Grup Rusia semakin merugi lagi setelah Jerman juga pulang lebih awal bersama tim-tim medioker lain yang berguguran, termasuk quatro Arab, beberapa tim Asia dan wakil Afrika yang kembali ke negaranya masing-masing untuk bertemu keluarga lebih cepat, setelah lelah di Liga Eropa selama berbulan-bulan. Berkah bagi keluarga mereka, susah bagi pemainnya, karena baru main di piala dunia tiga kali, sudah harus angkat kaki.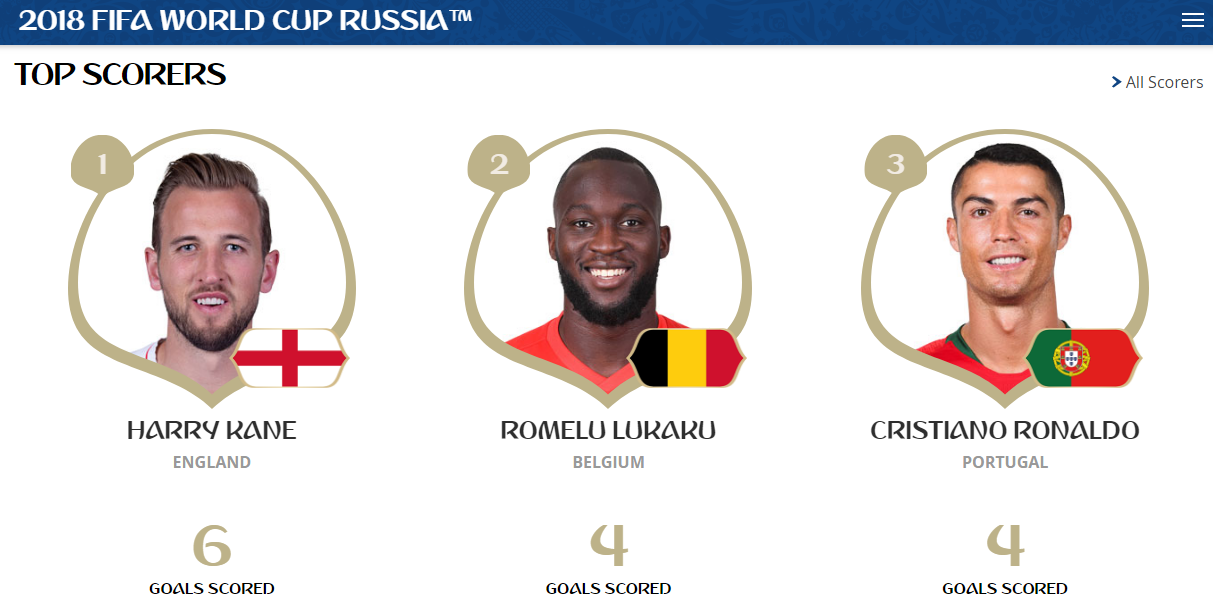 Calon Topskor Ke-3 tapi sudah tak bisa menambah golnya (source)
Fase 16 Besar lebih aneh Lagi. Messi dan Ronaldo tersingkir malam pertama babak tinju ini dengan selisih hanya bebepara jam saja, Rugi lagi Rusia. Argentina dan Portugal juga memiliki fan base yang luar biasa banyak dan juga fans sepakbola mungkin adalah dua kubu besar gabungan pendukung Ronaldo atau Messi. Tanpa adanya dua pemain mereka, maka fans di Rusia sudah malas nonton di stadion. Maka mereka mengurangi sedikit devisa negara. Kalau Brazil juga tersingkir di babak 16, maka Rusia rugi lebih banyak.
Banyak orang bilang Argentina dan Portugal kalah karena keras kepala pelatihnya. Argentina banyak sekali tidak memanggil pemain hebat, Mauro Icardi misalnya dan Paolo Dybala yang muda, tak dipakai sepanjang piala dunia. Mengandalkan Messi saja, Argentina hanya sampai di babak kedua. Tapi saya tak suka Messi dan tak suka Argentina, jadi saya malas dan tak tahu mau membahas apa.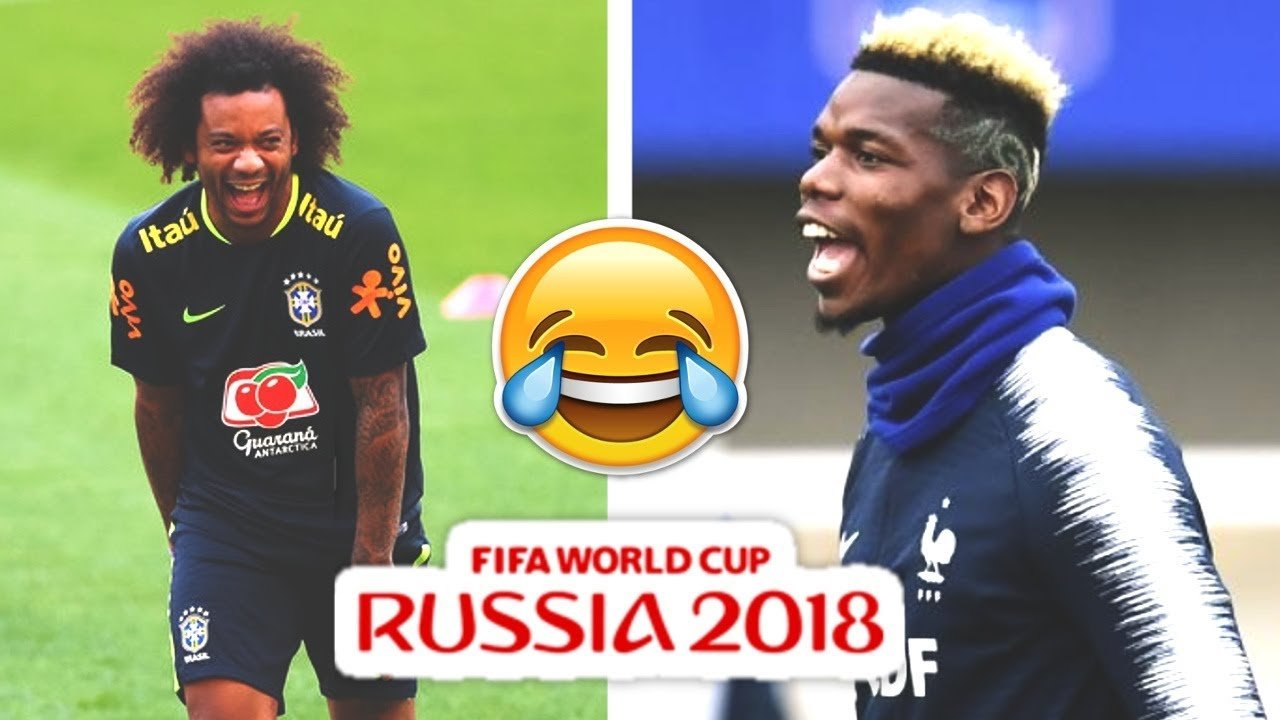 Bintang Nyentrik Piala Dunia kali ini (Source)
Saya datang dari pendukung Madrid dan tentu saja fans Ronaldo, pernah bersalaman dengan dia sekali di Aceh dan sejak saat itu saya melihat perkembangan CR7. Portugal seperti tak ada regenerasi, memanggil pemain rata-rata squad EURO 2016, mentang-mentang mereka juara. Tanpa Marcelo dan Bale, Ronaldo bagai pincang tanpa sokongan. Tapi kata kawan saya Munawir Shiddiq, dia akan ada di Piala dunia 2022 sekali lagi.
Delapan tim yang tertinggal adalah tim yang muda dan belum pernah seorang pemain pun meraih atau pun memenangi piala dunia sebelumnya. Yang menjadi tim bintang di delapan besar adalah Belgia dan ayam jantan muda Prancis. Belgia dikatakan ini pada masa generasi emasnya. Eden Hazard (pernah menjadi pemain terbaik liga Prancis dan pemain terbaik Liga Inggris) Kevin De Bruyne (juga pemain yang bagus, juga pemain muda paling ditakuti tendangannya) dan 80% pemain Belgia adalah bintang sepakbola di berbagai liga Eropa -hanya 4 saja dari pemain yang dipanggil, yang saya tak pernah dengar namanya.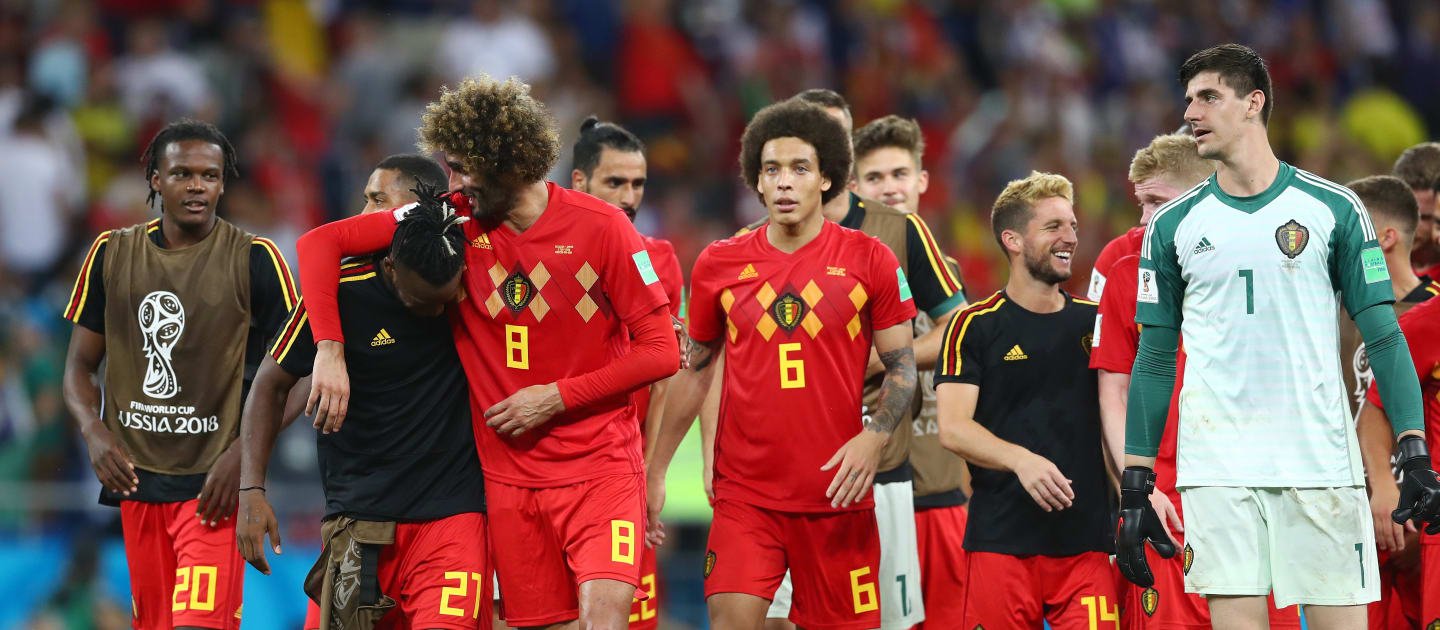 Calon Juara (Source)
Prancis lebih gila lagi, mereka punya pencetak kandidat gol terbaik piala dunia 2018, Benjamin Pavard. Awalnya saya memandang sebelah mata Pavard ini, tapi setelah mata kiri saya sembuh, saya sudah memandang Pavard dengan dua mata saya. Ada juga Kylian Mbappe yang wajahnya mirip kura-kura ninja dan larinya kalah satu langkah dari tim tua Argentina. Gara-gara Mbappe dan kawan-kawan, laga utama 16 besar antara Prancis dan Argentina sekarang dinobatkan menjadi laga terbaik piala dunia 2018. Disana juga ada dab Machine Pogba, yang banyak gayanya tapi kadang-kadang mainnya juga bagus.
Sementara enam tim lainnya juga tak bisa juga dipandang sebelah mata, kecuali mata lagi sakit. Ada Neymar yang suka guling-guling dengan timnya yang hebat Brazil. Ada Rusia sang tuan rumah, Swedia tanpa Ibra, ada Kroasia dengan Luca Modric-nya, ada Kane dengan Inggrisnya yang tiba-tiba juga lewat ke delapan besar. Pertandingan paling dinanti adalah Brazil vs Belgia. Final dini bagi Belgia yang Inggris saja menghindarinya. Dan tim-tim yang berfaedah lain.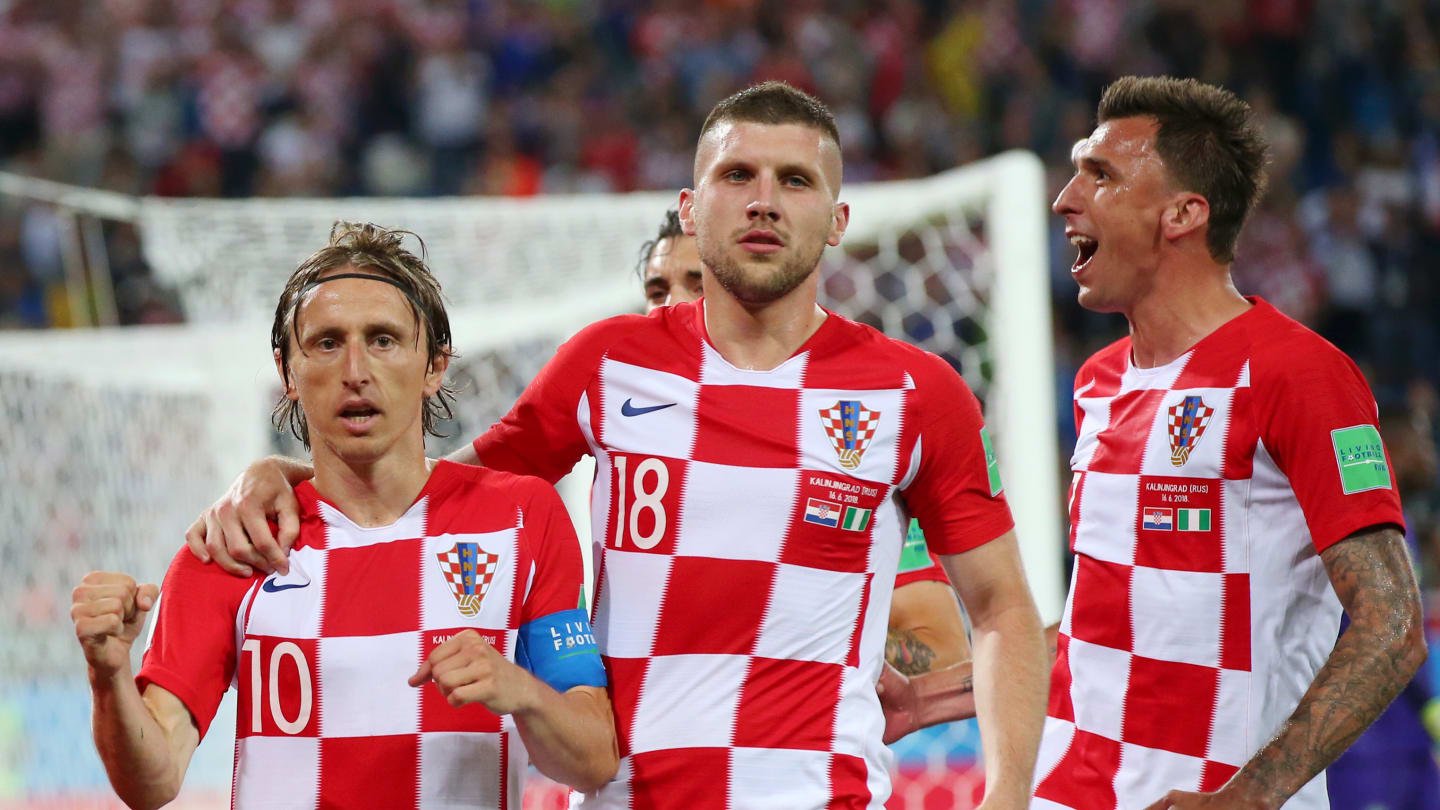 Ada delapan pertandingan lagi, delapan keseruan lagi, semua tim sudah ada juara delapan ada ditangan. Uruguay tua akan melawan Prancis muda juga bisa menjadi tontonan menarik di pertandingan pertama delapan besar, mungkin juga akan banyak gol yang tercipta kalau mainnya terbuka. Tapi malam ini tak ada pertandingan, jadi kita bisa istirahat cepat.
The Strange World Cup
After the Netherlands and Italy did not qualify in Wordcup Russia 2018, two of the most supporters of this country, their fans undo the intention to Russia. Russia has suffered a little financial loss due to the absence of these two powerful countries. In the group phase the Russians are losing again after Germany also came home early with other battered mediocre teams, including 4 Arabs Countries, some Asian teams and African representatives who returned to their respective countries to meet families sooner after tired in the Europa League for months. Blessing for their families, hard for the players, having just played in the world cup three times, had to leave.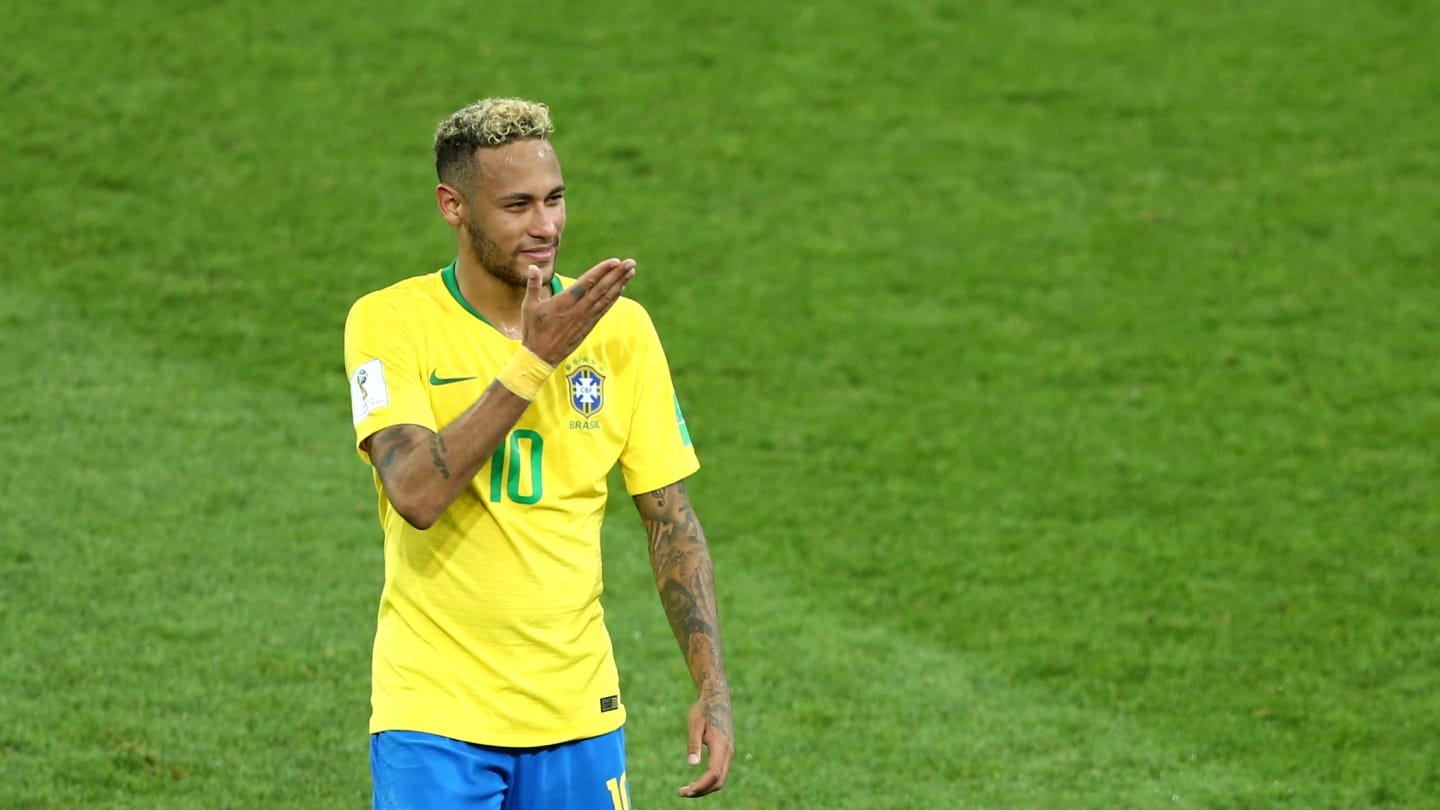 The Big 16th Phase is Getting Stranger. Messi and Ronaldo knocked out the first night of this round of boxing by a margin of just hours ago, Loss again Russia. Argentina and Portugal also have an enormous fan base and many football, fans may be two large camps of supporters of Ronaldo or Messi. Without their two players, fans in Russia have been lazy to watch in the stadium. So they reduce a little bit of foreign exchange. If Brasil are also eliminated in the round of 16, then Russia loses more.
Many people say Argentina and Portugal lost because of their stubborn coach. Argentina does not summon a great player, Mauro Icardi for example and the young Paolo Dybala, unused throughout the world cup. Rely on Messi alone, Argentina just up in the second round. But I do not like Messi and do not like Argentina, so I'm lazy and do not know what to discuss.
I came from a Madrid supporter and of course Ronaldo's fans, once shook hands with him once in Aceh and since then I have seen the development of CR7. Portugal like no regeneration, calling the average squad player EURO 2016, they choose old squad. Without Marcelo and Bale, Ronaldo hobbled without support. But my friend Munawir Siddiq says he will be at the 2022 World Cup once again.
In this Quarter final, no Player left in the Worldcup, has ever won it, or even played in the final. The stars of the top eight are Belgium and young French roosters. Belgium is said to be in its golden generation. Eden Hazard (once the best player of the French league and best player of the Premier League) Kevin De Bruyne (also a good player, also the youngest player most feared his kick) and 80% of Belgian players are football stars in various European leagues - only 4 of the players called, whom I never heard of.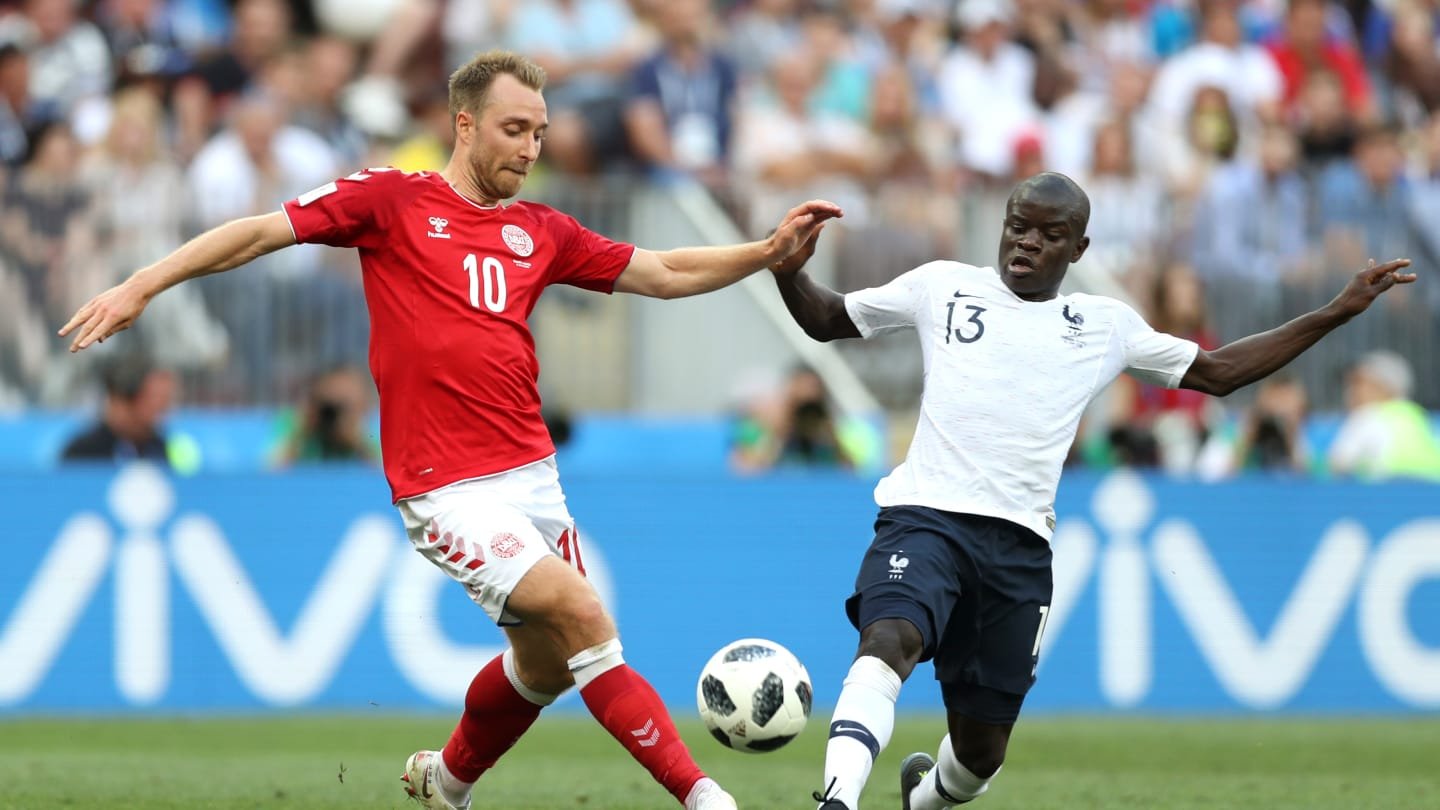 France is even crazier, they have the best goalscorer of 2018 World Cup winner, Benjamin Pavard. At first I looked at Pavard this eye, but after my left eye healed, I had looked at Pavard with my two eyes. There is also a Kylian Mbappe whose face looks like a ninja turtle and runs away a step from the old Argentine team. Because of Mbappe and his friends, the top 16 major match between France and Argentina is now crowned to be the best match of the 2018 world cup. There is also Pabba Machine, which has many styles but sometimes also good play.
While the other six teams also can not also be underestimated, unless the eyes again ill. There is Neymar who likes to roll around with his great Brazil team. There is a Russian host, Sweden without Ibra, there is Croatia with Luca Modricnya, there Kane with his England who suddenly also passed to the last eight. The most anticipated match is Brazil vs Belgium. An early Final for Belgians who England just avoided him. And other useful teams.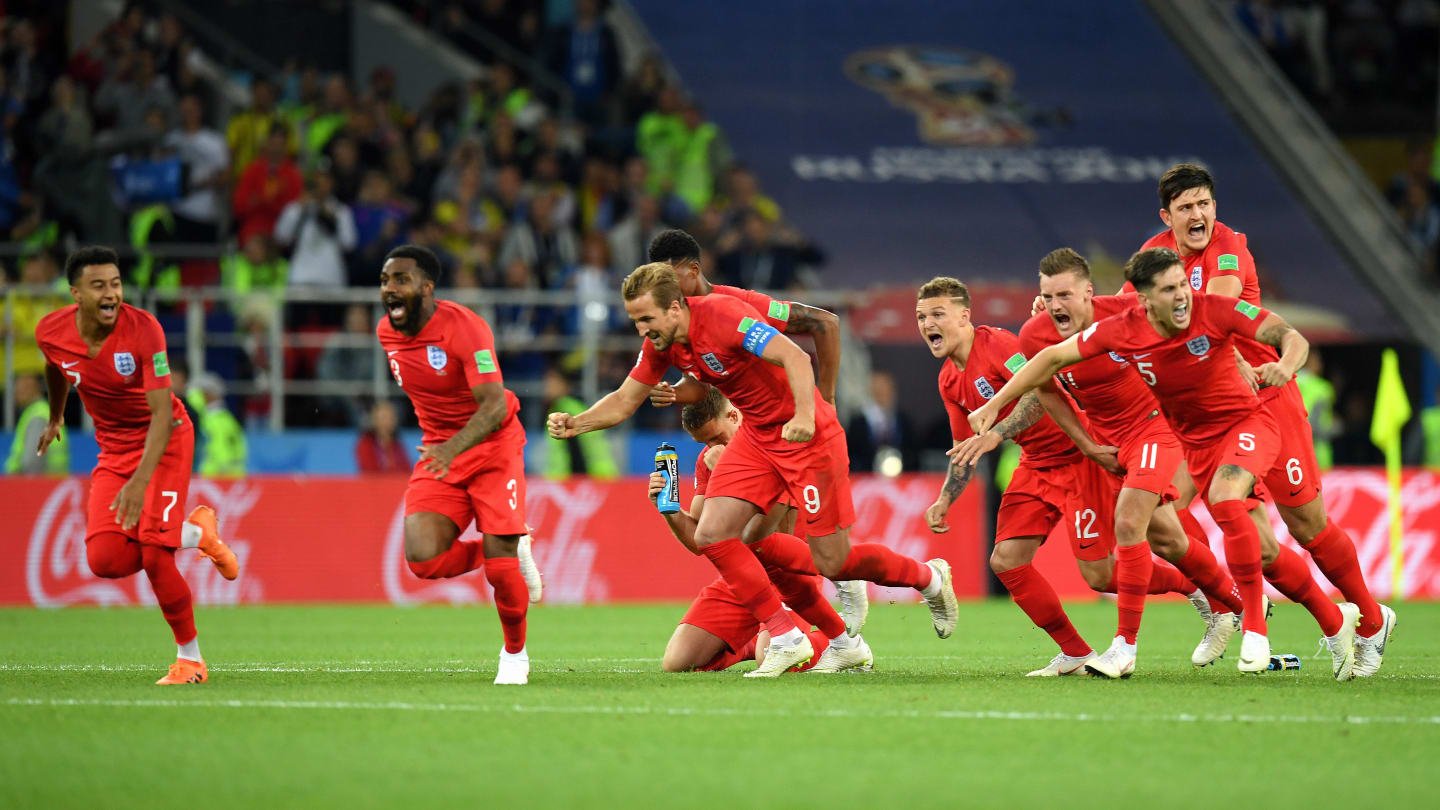 There are eight more matches, eight more excitement, all teams already have eight champions in hand. Old Uruguayan against young French can also be a fascinating spectacle in the first eight of the big game, maybe there will also be many goals created if the opening game of quarter final!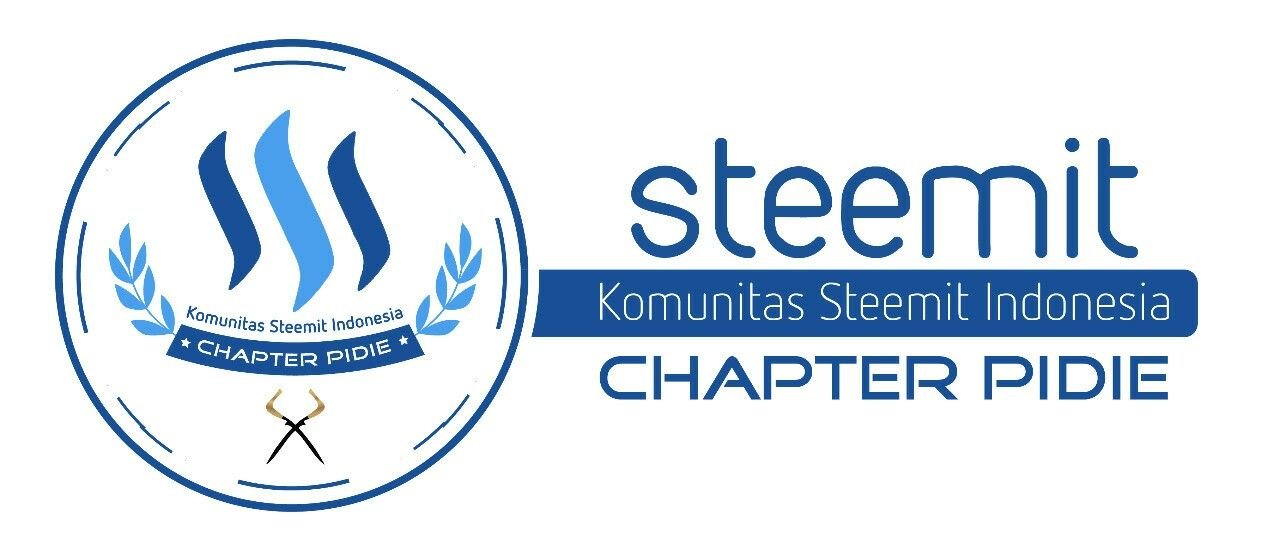 ---
Posted from my blog with SteemPress : https://riodejaksiuroe.knpipidie.or.id/review-world-cup-2018-4-piala-dunia-paling-aneh/
---