Check into Heulang Park/ ke taman Heulang(bilingual)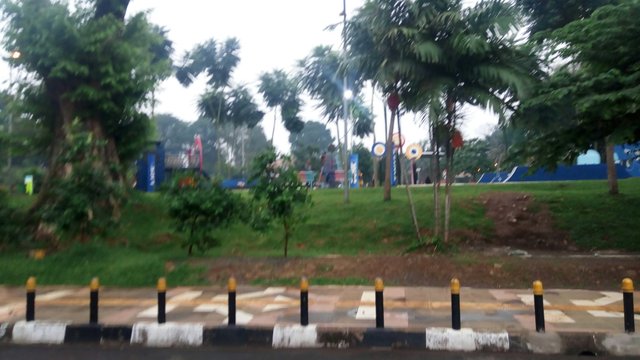 Yesterday, after returning home from @syarrf, I tried to play at Heulang Park because the next day there was a children's game event and there was an appointment with a friend who spent a long time in elementary school.
Kemarin sabtu sehabis pulang dari rumah @syarrf saya coba main ke taman Heulang karena besoknya ada event permainan anak-anak dan ada janji dengan seorang teman yang lama waktu di sekolah dasar dulu.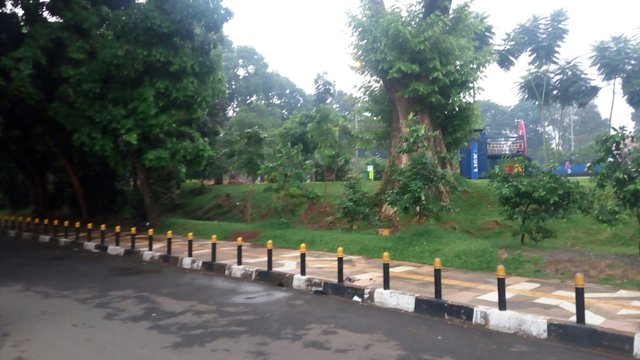 In the past this park was a football field now totally transformed in a large and beautiful park, there were many activities on this field, I myself did not go directly to the field just surveying from outside the field through a motorbike.
Dulu taman ini merupakan lapangan sepakbola sekarang berubah total jdi taman yang luas dan indah, banyak sekali aktifitas yang ada di lapangan ini, saya sendiri tidak langsung ke lapangan hanya survei dari luar lapangan melalui motor.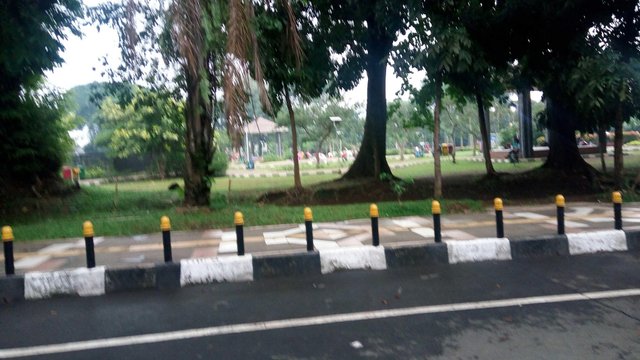 Because the spatter was unable to check directly into the field, because the phone continued to ring because the lady of the car had been waiting for a long time at home so Sunday we could play and check out for the motorbike parking lot because the one coming must have been spilled.
Karena hujan rintik-rintik jadi tidak bisa langsung check ke dalam lapangan, soalnya telepon terus berdering karena nyonya menir sudah menunggu lama di rumah jad hari Minggu saja kita bisa main sekalian check buat parkiran motor karena yang datang pasti tumpah ruah.