Do not take your right to vote for granted.
People talk here and there about some issues that they don't really understand, especially when it comes from political issue, most of them just fanatic to party or to the politician because of their boundaries or family want to choose them, they have no idea what they are talking about. They create some slogan in real life or hashtag in social media and mostly be proud of what they don't really know about. and sorry to say but it also will show about how much intelligent they are.
IMPORTANT: look at this pic, the two candidates Pak Jokowi and Pak Prabowo hug each other after one of our athlete won gold medal in the Asean Games 2018, hopefully it goes the same to their supporters. source from google.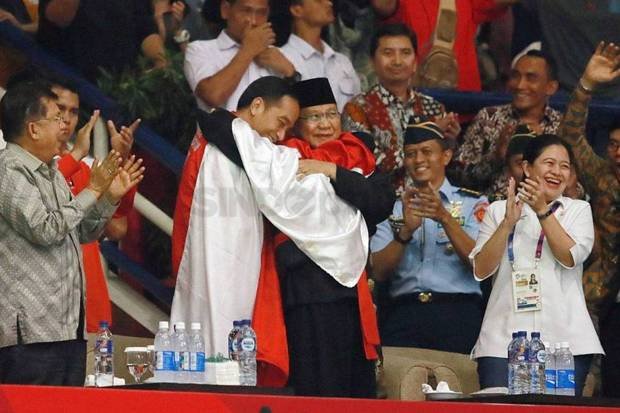 Y'all, some people around the world are still struggling to have a free and fair election, it has only been 20 years that we get this much political freedom--- we'd be foolish to waste it.
How can i make use of it?
BE INFORMED
But do not take any news/ information at face value. always question any statement/decision any politician made. Chances are, they are calculated moves advised by a bunch of smart people in a room.
LISTEN TO UNDERSTAND.
Have a conversation with people who disagree with you, (honestly, i do it every single day with my bro). Try to really see where they come from, and help them understand where you are. Do not let politics ruin your relationship with people who would otherwise be your best friend.
LASTLY.
Vote or don't, as long as you have fully understand the consequences of that choice.
Don't be a blind follower/supporter. jangan latah!
Anyway, whatever your choice don't forget to spread love and good words.