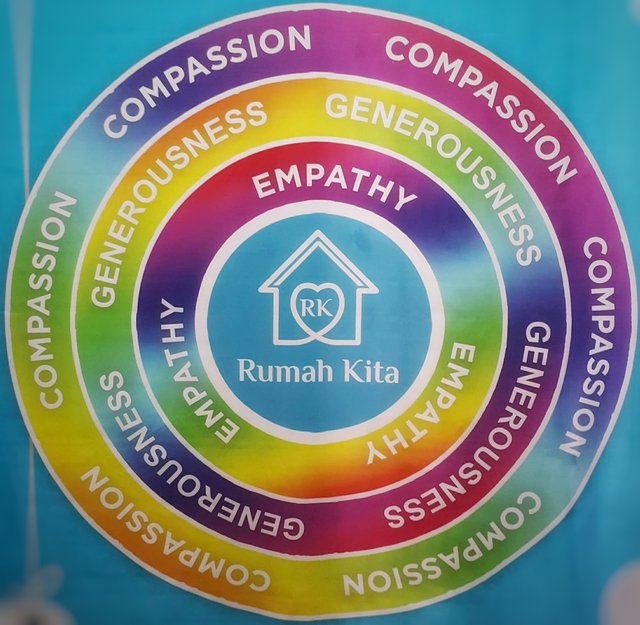 An online taxi stops in front of the house painted in orange, located at  Jln. Jalan Mesjid Tuha, Simpang. 7, Ulee Kareng, Banda Aceh. "This is the second order for today and almost every day there're orders directed to the hospital," said one of the volunteer of Rumah Kita. That's one of the routine activities done by volunteers, to assist pediatric along with family to go to hospital and go back to Rumah Kita after doing a treatment.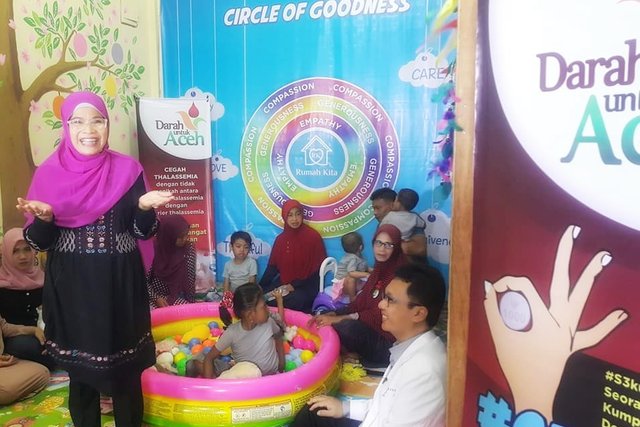 ***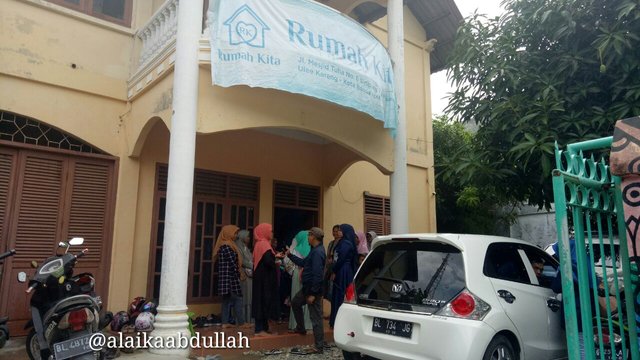 Recently, one of the most famous writer in Indonesia Pidi Baiq, came all the way from Bandung to Aceh to visit Rumah Kita. The questions are: why Pidi Baiq chose to visit Rumah Kita? What is Rumah Kita? Let's take a moment to find out what Rumah Kita is actually!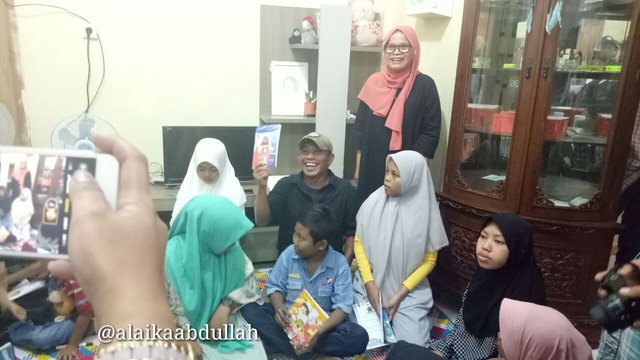 Rumah Kita is just an ordinary house located at Jalan Mesjid Tuha, No.6, Simpang.7 - Ulee Kareng, Banda Aceh. Rumah kita seems to be special because it is hosted by pediatric patients with all non-infectious illness such as cancer, thalassemia, and heart disease. They are generally come financially afford less families who come from different parts of Aceh.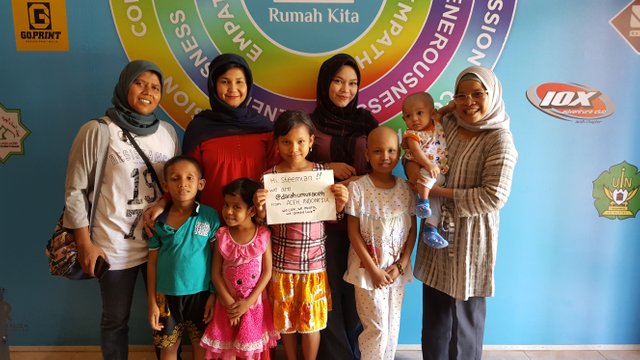 Rumah Kita is managed by Nurjannah Husein, or commonly known as Kak Nuu. She is a Steemian from KSI Chapter Banda Aceh. Kak Nuu was one of the steemians who attended the meetup of KSI Chapter Bandung and had visited Markas Panas Dalam owned by Pidi Baiq.
Not only Kak Nuu take a part as a steemian but also some other volunteers at Rumah Kita, like @orcheva, @yaisardinarto, @cutthara, and others. The account @darahuntukaceh is also managed by Kak Nuu herself.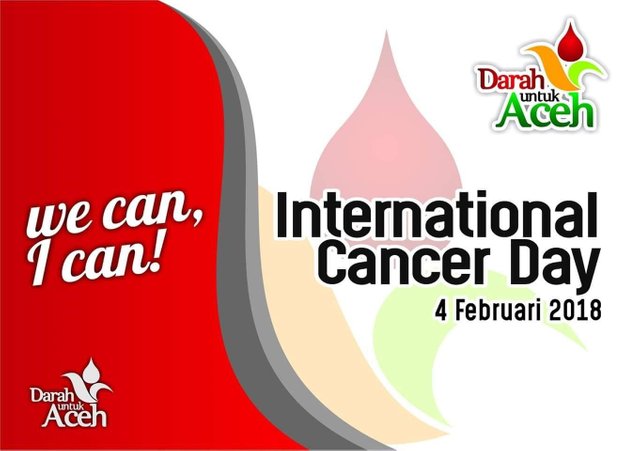 On the 4th of February 2018 , Rumah Kita which is managed by Darah Untuk Aceh Foundation collaborated with Komunitas Steemit Indonesia had held an event themed "We Can, I can!" to celebrate World Cancer Day. This event was attended by Aceh Governor's wife, Darwati Agani. One of local group band from Aceh which also take a part as steemian also performed their song in the event, and some steemians also joined to bald their hair as a support to those who suffer with cancer.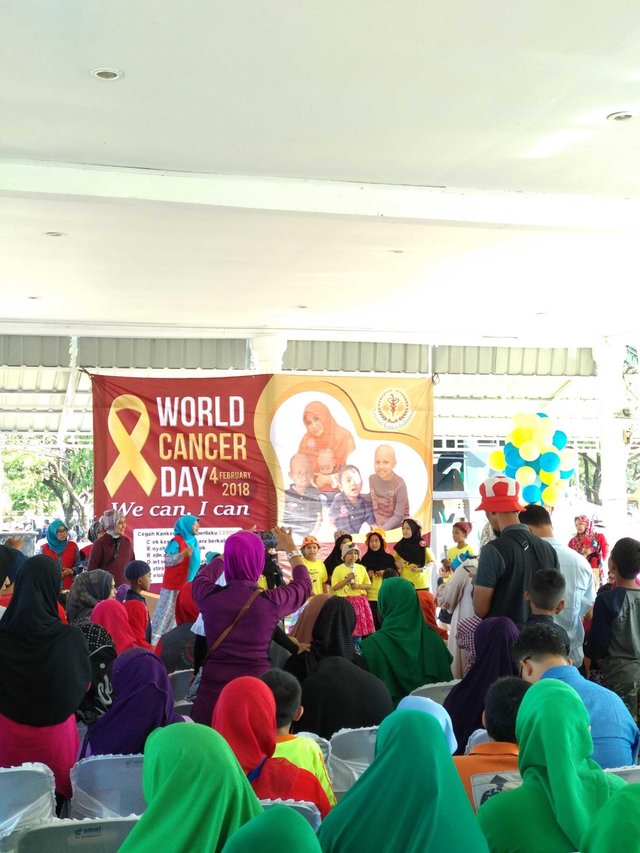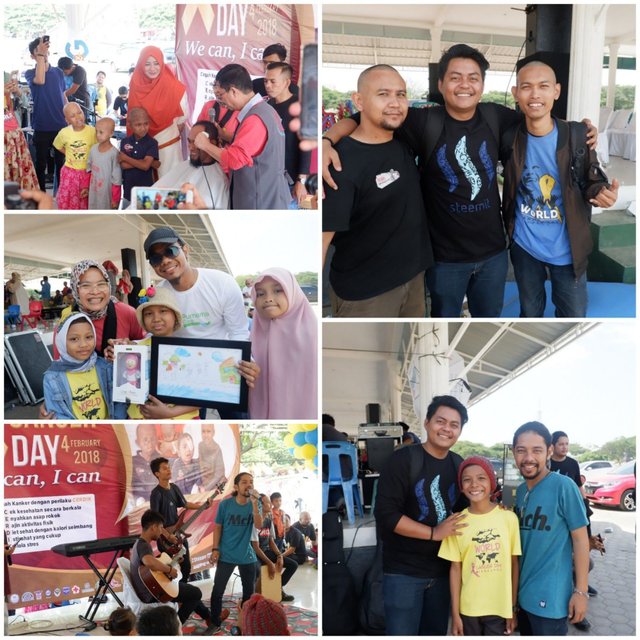 Patients who stay in Rumah Kita are those who recommended by the hospital. So Rumah Kita builds a good connection with the management of Zainal Abidin Hospital to choose which patients are suitable enough to be assisted further.
It says that Rumah Kita has 8 bedrooms and each rooms are facilitated with fan and 2 spring bed. There is also a special air-conditioned room for fever patients. Interestingly, in assisting patients the volunteers are very focused on building the good environment and fun atmosphere to make patients feel comfortable and happy.
Thus, Rumah Kita serves as a shelter for pediatric patients along with their families during hospitalization, as well as a transit home before they get further treatment to Jakarta.
* Donation for Rumah Kita *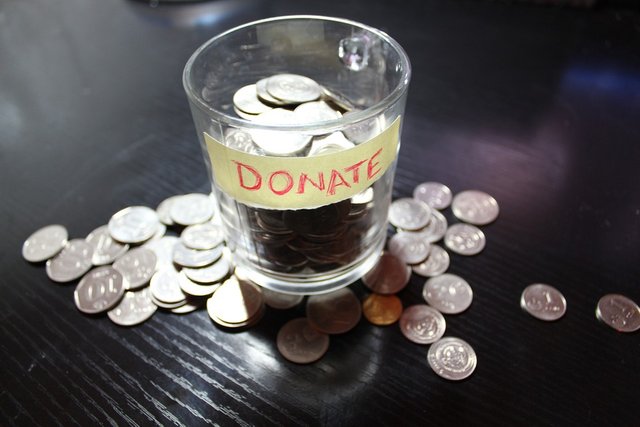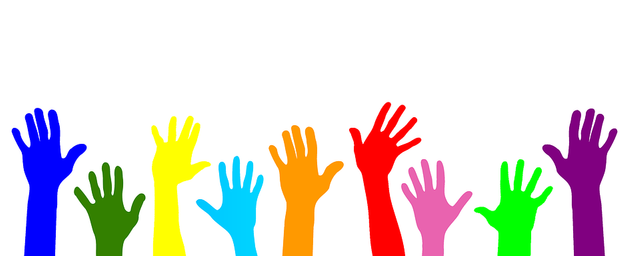 To manage and help Rumah Kita to assist pediatric patients and their families not only by doing public donations. Rumah Kita also runs a home-based business by selling anchovy and arabica coffee. So, Rumah Kita does not raise funds by submitting proposals to government agencies and others which makes Rumah Kita independent.
As stated by Kak Nuu, It has been 2 years since it was established, and Rumah kita has assisted almost 80 children which mostly come from financially afford less families. "As an information, this house is dominated by almost 50 percent of Thalassemic patients and the rest are children with non-infectious diseases such as cancer, heart disease, and nervous disorders, and others," explained her.
The initiative of Rumah Kita name in order to achieve the sympathy from the public toward Rumah Kita in any model of programs on caring of children suffer from cancer, thalasemia and other nonmenular diseases. It is important that suffering children and their families are part of the big social and community family. 
Imagined as a human body, if there is a problem of a certain part of the body, so that all parts of the body will suffer from.Therefore, Rumah Kita is a model of humanity "alarm" to touch and remain the big family members on the important concerns and supports of caring suffering children. 
As a concern, the house status itself is at an annual rentalstatus which the management should pay for IDR. 35.500.000,- (thirty five millions and five hundred thousand rupiah) per year and by 1 June 2018, the rental due date will soon come. "One of the funding mechanisms is arisan (group regular and collective funding) carried out, it has been able to collect up to IDR. 15 millions rupiah. Therefore, it is a deficit of twenty millions and five hundred thousand rupiah more," Kak Nuu added
*Steem and Our Care*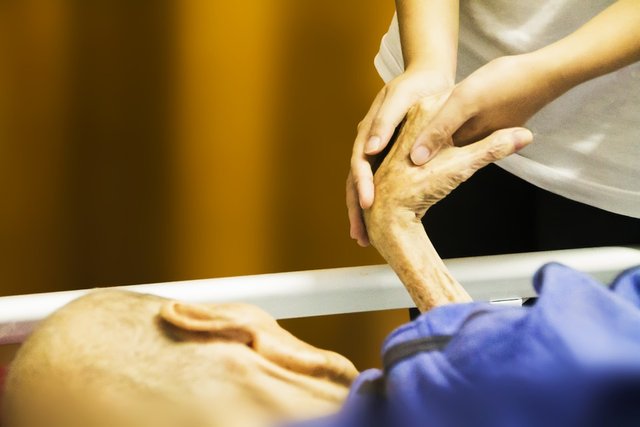 Steem as the Token has its smart perspective, including social benefit. At the smart perspective, it shows through posting activities and curating which resulted various beneficial content. Indeed, on social aspect, it has the upvoting button to distribute the STEEM Token to many people. 
It could be imagined that Steemit presents humanitarian postings which will result more upvotes to support and help humanitarian missions. In fact, in Steemit, there are always high quality content on humanity which attract human sympathy among thousand steemians. I am imagining the management of Zakah, and alms through an account which then distributed to Steemians family whom meet the criteria. 
Clearly, the humanitarian activities involve the STEEM Token and STEEM Blockchain simply require the demands and economical bargaining of STEEM upper. The humanitarian activities will support and touch all human elements to get in touch and connect in adopting STEEM Blockchain. 
By this posting, I would lie to touch and beg for your sympathy to collectively think and support Rumah Kita in any ways. It may include funding, alms, and ideas. We would like to welcome support to Rumah Kita such as by donating 15 SBD as an Ied Fitri zakah through Rumah Kita. For instance, the donators may find the mechanism via Ulemas (religious figures) on Zakahwhich may in form of cash or SBD. 
My beloved friends would be also welcomed to send the SBD or Steem. in other models, the donors may donate the needs of Rumah Kita operational cost or equipment. In addition, people may also donate in term of monthly electrical or water bill payments. Principally, all types of donation may be sent to acount @darahuntukaceh or @bnaproject1. Any supports from wonderful friends by upvoting on this post will be dedicated for Rumah Kita in welcoming the Idul Fitri 1439 Hijrah biggest day.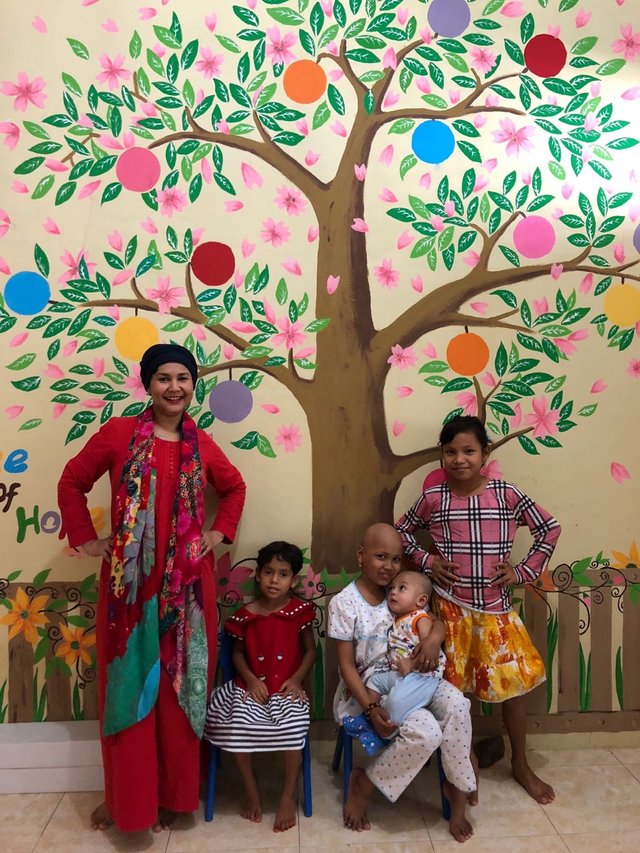 This post, we dedicate to help the Rumah Kita. all SBD earned, will be donated. Thanks so much to all the Steemians who have helped.

Image source: 1, 2, 3, 4, 5, 6, 7, 8, 9, 10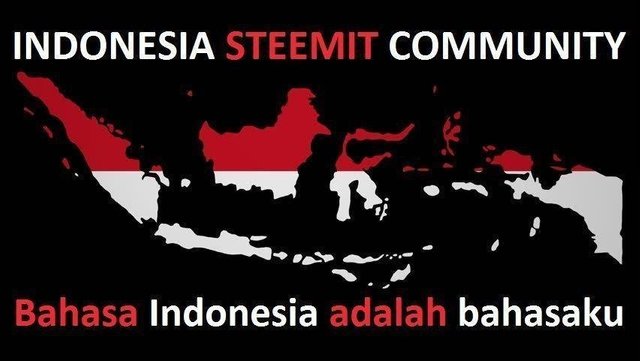 *INDONESIA*
Mengenal Rumah Kita, Rumah Donasi Kita untuk Anak-Anak Kanker dan Thalasemia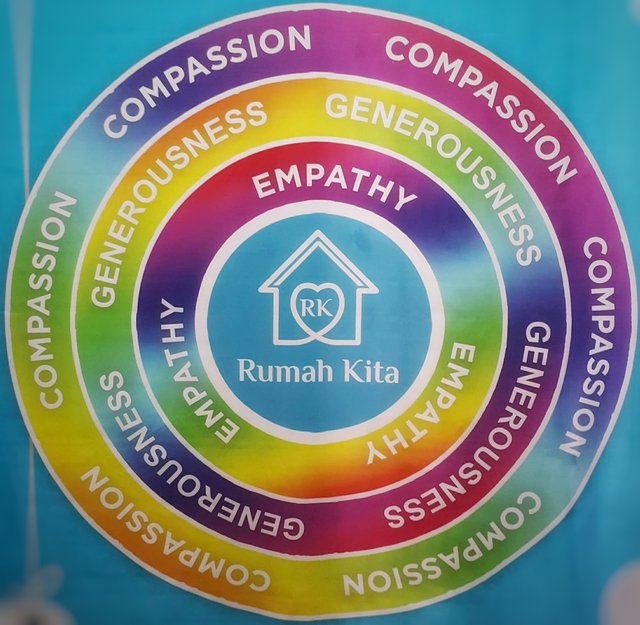 Sebuah taxi online berhenti di depan rumah bercat orange ini Jln. Mesjid Tuha Simpang 7 Ulee Kareng, Banda Aceh. "Ini adalah pesanan ke 2 hari ini dan hampir setiap hari ada orderan dengan tujuan rumah sakit," kata salah seorang relawan Rumah Kita. Begitulah kesibukan relawan dalam mendampingi pasien anak untuk dibawa dari Rumah Kita ke Rumah Sakit, lalu membawa lagi pulang ke Rumah Kita.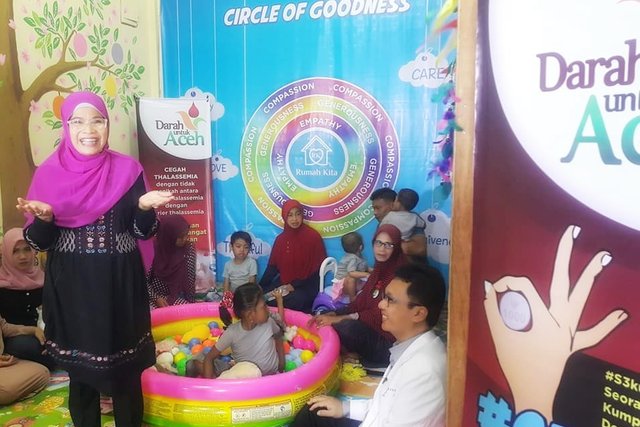 ***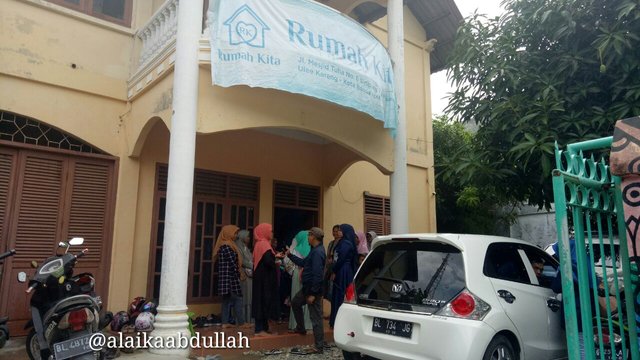 Baru-baru ini penulis terkenal Pidi Baiq dari Bandung berkunjung ke Aceh. Rumah Kita adalah salah satu tempat yang dikunjungi penulis novel Dilan. Mengapa Rumah Kita menjadi pilihan kunjungan Pidi Baiq? Ada apa dengan Rumah Kita? Mari sejenak kita berkenalan dengan Rumah Kita.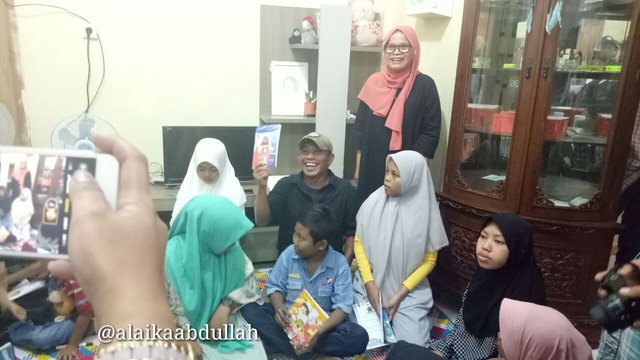 Rumah Kita memang hanya sebuah rumah biasa yang beralamat di jalan Mesjid Tuha, No. 6, Simpang 7 - Ulee Kareng, Banda Aceh. Rumah Kita menjadi istimewa karena di rumah inilah tinggal keluarga dan anak-anak kanker, thalasemia, jantung dan penyakit nonmenular. Mereka ini umumnya dari keluarga tidak mampu yang datang dari berbagai daerah di Aceh.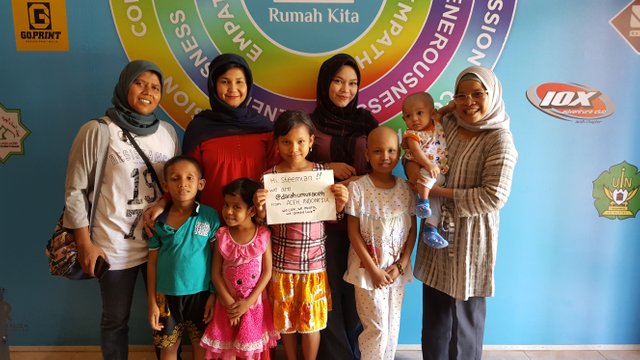 Rumah Kita ini dikelola oleh Nurjannah Husein, atau akrab disapa Kak Nuu, dan juga sebagai Steemian dari KSI Chapter Banda Aceh. Kak Nuu salah seorang steemian yang ikut hadir di Meetup KSI Chapter Bandung dan sempat berkunjung ke markas Panas Dalam milik Pidi Baiq. 
Bukan hanya Kak Nuu sebagai steemian tapi juga beberapa relawan lain di Rumah Kita, seperti @orcheva, @yaisardinarto, @cutthara, dan lainnya. Kak Nuu sendiri mengelola akun @darahuntukaceh.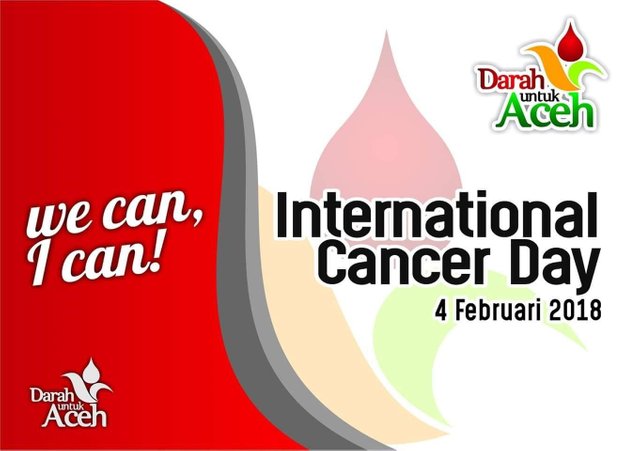 Pada 4 Februari 2018 lalu, Rumah Kita melalui Yayasan Darah untuk Aceh berkerjasama dengan Komunitas Steemit Indonesia (salah satunya) pernah menggelar Hari Kanker Sedunia dengan mengusung tema We Can, I Can. Turut hadir pada saat itu istri Gubernur Aceh, Darwati A Gani. Steemian yang tergabung dalam group musik @apache juga ikut tampil bernyanyi, dan ada juga steemian yang ikut aksi plontos bersama, yaitu @dokter-purnama.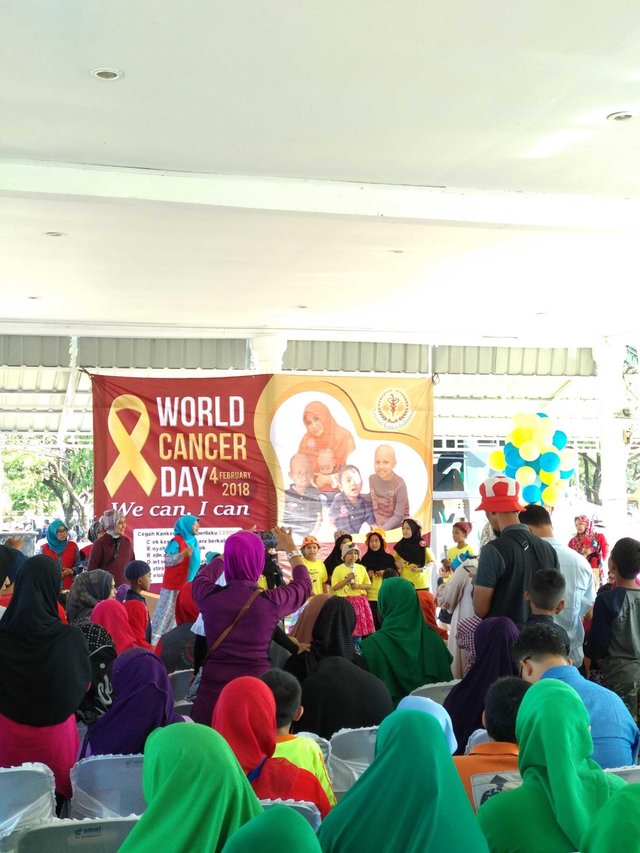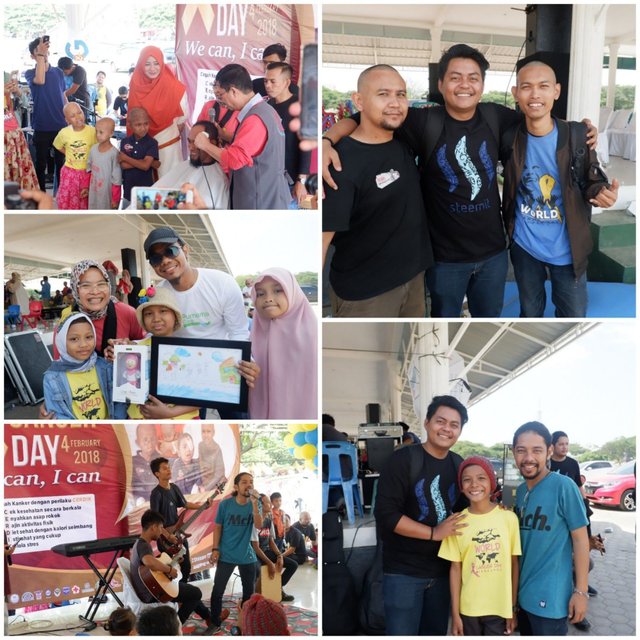 Di Rumah Kita, pasien anak yang tinggal adalah yang mendapat rekomendasi dari pihak rumah sakit. Jadi pihak pengasuh Rumah Kita menjalin kerja sama dengan RSUZA dalam menentukan pasien anak yang diinapkan di rumah singgah. 
Berdasarkan informasi,  Rumah Kita memiliki 8 kamar tidur berkipas angin dengan jumlah spring bed mencapai 16 unit. Juga ada kamar khusus ber-AC untuk pasien demam. Menariknya, dalam mendampingi pasien anak-anak para relawan sangat fokus pada membangun lingkungan dan suasana gembira. 
Jadi, Rumah Kita berfungsi sebagai rumah singgah bagi pasien anak-anak dan keluarganya selama menjalani perawatan di rumah sakit, sekaligus sebagai rumah transit sebelum pasien anak mendapat perawatan ke Jakarta. 
*Donasi untuk Rumah Kita*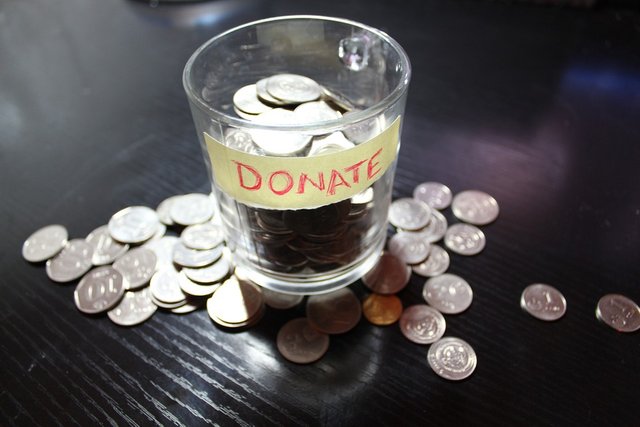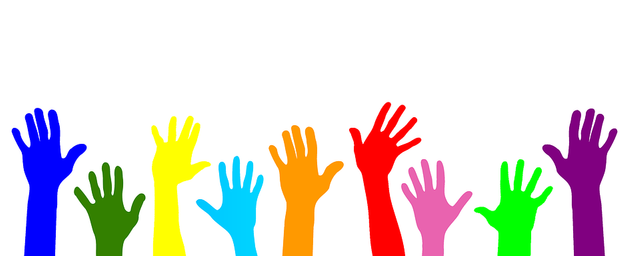 Untuk mengelola Rumah Kita dan membantu mendampingi pasien anak dan keluarganya tidak hanya berasal dari donasi publik. Rumah Kita juga mengelola bisnis rumahan berupa penjualan ikan teri dan bubuk kopi arabica. Jadi, Rumah Kita tidak menggalang dana dengan cara pengajuan proposal kepada lembaga pemerintah dan lainnya. 
Menurut Kak Nuu, selama 2 tahun melakukan pendampingan sudah ada sekitar 74 anak yang singgah dan semua dari keluarga pra sejahtera. "Hampir 50 % pasien thalassemia yang mendominasi, yang lainnya baru kanker, jantung dan penyakit lainnya yang tidak menular," jelas Kak Nuu.
Penamaan Rumah Kita juga memberi panggilan bagi semua untuk merasa memiliki Rumah Kita termasuk kegiatan yang ada di dalamnya, yaitu pendampingan pasien anak kanker, thalasemia dan penyakit nonmenular lainnya. Mereka dan keluarga pasien adalah bahagian dari keluarga besar kita secara sosial, komunitas, dan bangsa, juga dunia. 
Jika diibaratkan satu tubuh, jika ada anggota badan yang sakit maka seluruh bahagain tubuh yang lain juga ikut merasakan sakit. Jadi, Rumah Kita seperti sebuah alarm kemanusiaan yang ingin terus mengingatkan bahwa ada dari anggota keluarga besar kita membutuhkan perhatian dan dukungan dari kita semua. 
Untuk diketahui, status rumah masih sewa dengan biaya Rp 35.500.000,- (tiga puluh lima juta lima ratus ribu rupiah) per tahun dan 1 Juni 2018 tanggal jatuh tempo pembayarannya. "Dari hasil arisan yang kita buat, sudah terkumpul sekitar 15 juta dan kami kekurangan 20,5 juta lagi," aku Kak Nuu. 
*Steem dan Kepedulian Kita*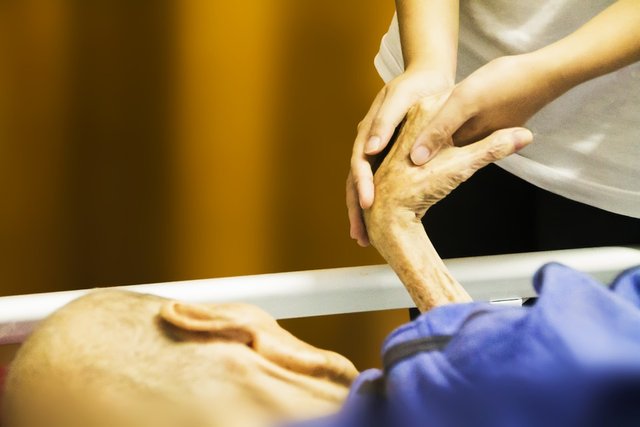 Steem sebagai Token memiliki sisi cerdas, sekaligus sisi sosialnya. Sisi cerdas diwujudkan lewat aktivitas posting dan kurating yang dapat menghasilkan ragam konten bermanfaat. Sedangkan sisi sosialnya ada pada tombol upvoting. Dengan tombol ini kita bisa mendistribusikan token STEEM kepada banyak orang. 
Bisa dibayangkan jika di Steemit hadir posting dengan misi kemanusiaan, sudah pasti hasil upvotingnya dapat berguna untuk saling bantu membantu. Dan, di Steemit ini selalu saja ada konten berkualitas tinggi dengan tema kemanusian yang membangun simpati dan dukungan dari banyak steemian. Saya sedang membayangkan pengelolaan sedekah, zakat dan infak melalui sebuah akun untuk kemudian disalurkan kepada keluarga Steemian yang layak dan sesuai kriteria atau keluarga lain di daerah steemian tinggal. 
Terus terang, aktivitas-aktivitas kemanusian yang melibatkan token STEEM dan blockchain Steem dengan sendirinya akan membuat hukum permintaan dan penawaran ekonomi Steem bergerak ke atas. Aktivitas-aktivitas kemanusiaan akan mendorong dan menyentuh berbagai kalangan lain untuk kemudian bisa jadi ikut tergerak juga untuk terhubung dan mengadopsi blockchain Steem. 
Melalui post ini saya juga menyentuh hati steemian semua untuk ikut menyumbang kepada Rumah Kita, boleh sebagai sumbangan, boleh dengan niat sedekah, dan boleh juga dengan niat lainnya. Saat teman-teman mengirim sampaikan maksud dukungan kepada Rumah Kita. Misal, 15 SBD ini sebagai zakat idul fitri saya untuk Rumah Kita. Ini sekedar contoh, silahkan cari tahu dengan ulama tentang besaran Zakat Fitrah dan jika dibolehkan dengan uang, berapa jika dihitung dengan nilai SBD. 
Teman-teman juga boleh mengirim SBD atau Steem untuk niat lainnya, termasuk boleh juga sumbangan ditegaskan. Misalnya, sumbangan ini khusus untuk operasional Rumah Kita, misal untuk keperluan bayar listrik dan air PDAM. Jika Anda bersedia dapat mengirim ke akun @darahuntukaceh atau ke akun @bnaproject1. Dukungan teman-teman semua dengan memberi upvote pada post ini juga diperuntukkan sebagai donasi untuk Rumah Kita menghadapi Idul Fitri 1439 Hijrah.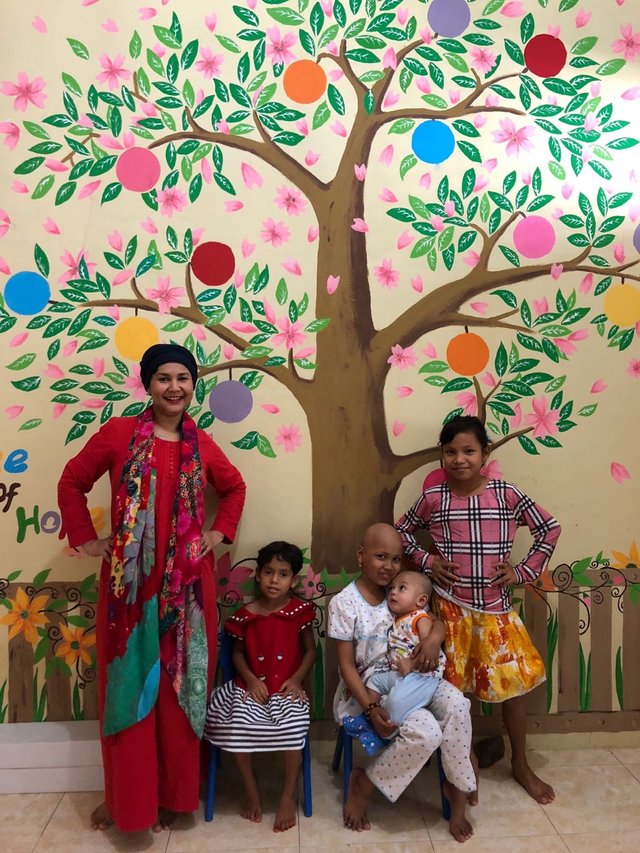 Postingan ini, kami dedikasikan untuk membantu Rumah Kita. seluruh SBD yang diperoleh, akan disumbangkan. Terima kasih kepada seluruh Steemians yang sudah membantu.