My pubg stat #1
Hello Guys,
Hope your doing good. After long time i am posting my game stat and here are my few snap of winner winner chicken dinner.
I love this chiken dinner
I was beginner at starting moment.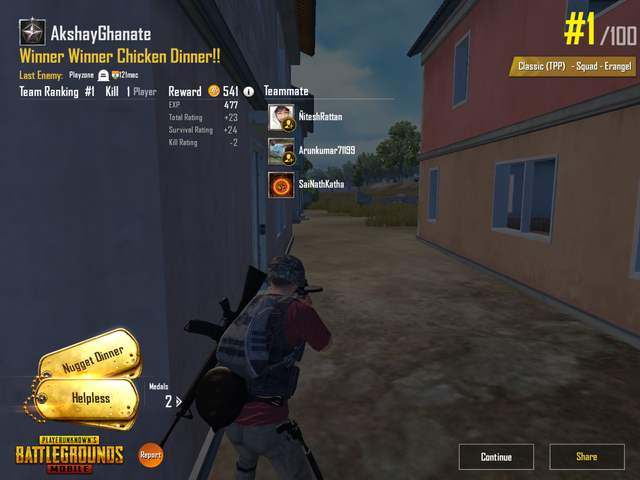 When I become little perfect with 11 kill in solo match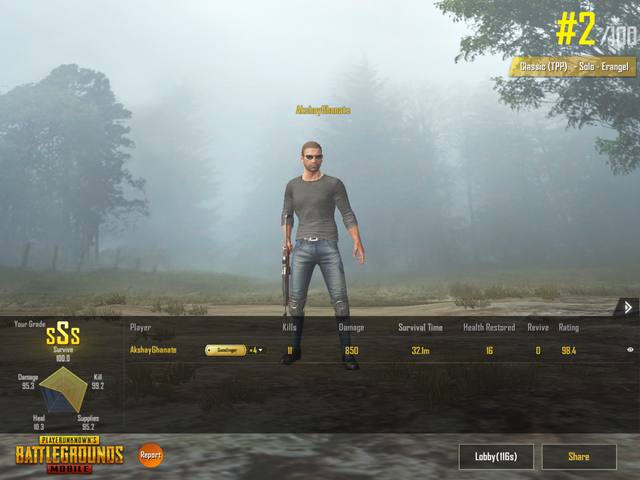 More pics to update keep watching..
Upvote | share | Resteem