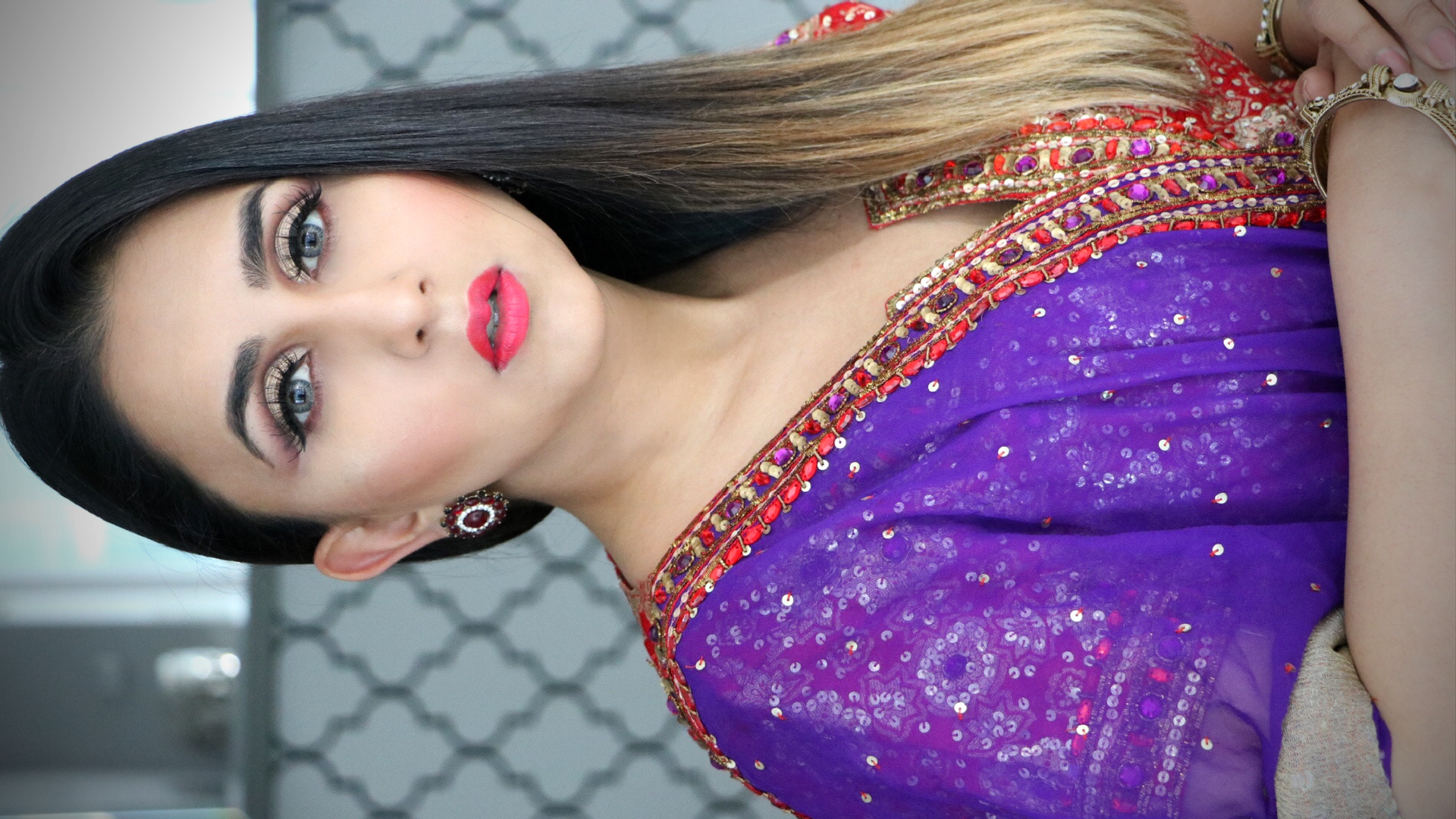 There is nothing quite like an Indian wedding! They can be so elaborate, a mashup of sights and sounds, and of course epic food! It's impossible to leave an Indian wedding hungry.
I'm new here on Steemit but I have been making YouTube videos for a over a year, (mostly makeup videos, for now). This makeup look was for a Punjabi Sikh wedding, so I wore a traditional Punjabi suit. I absolutely love the colours!! I had this custom made in India a couple years ago.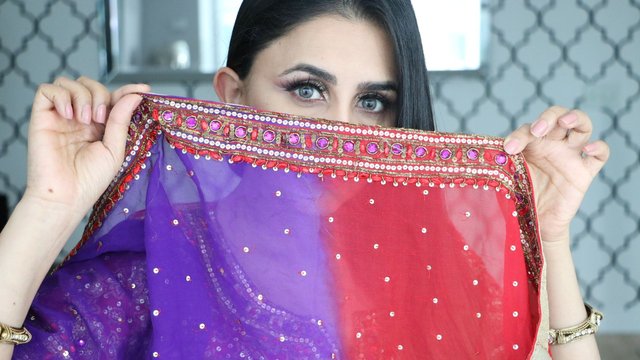 The makeup look is what's called a cut crease. Basically this refers to the technique used to define the crease by "cutting" with one colour, and then contrasting it with a different coloured eye shadow. I went with a purple/mauve crease and gold eye lids.
Please check out the video: