Will Steemit become the ultimate platform to announce and discuss future ICO's without the fear of manipulation?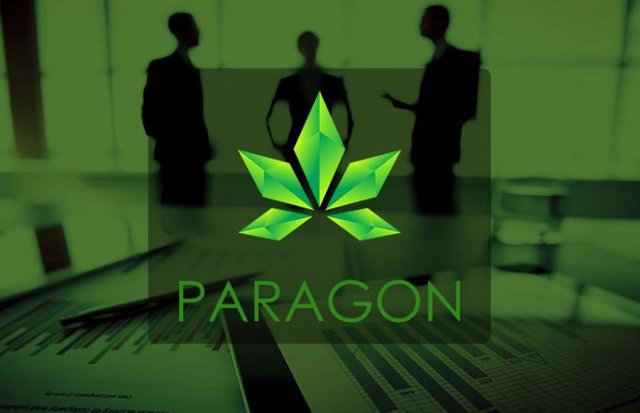 While checking out some subreddits and lurking for newsworthy content for Alt-News #10, I noticed this thread talking about an ICO called ParagonCoin which I had first noticed on coinmarketcap.com a week ago.
Here is a video about it with rapper "The Game" and CEO Jessica Versteeg.
PS. Come on, its 2017, who still records videos vertically?
It first off got my attention cause the famous rapper The Game was involved and it was about the marijuana industry. Seemed like a good idea I thought, I got quickly turned off though when I noticed they wanted a minimum of $25k initial investment for the first bonus of the ICO so I kinda forgot about it and didn't even bother reading the whitepaper. I'll just buy some later on an exchange I thought.
---
I have talked about the censorship and gaming of posts and votes on Reddit before, especially the heavy censorship on r/bitcoin, but I wouldn't be surprised if it happens on other subreddits as well. Since most of alts are currently booming there will be those faking these numbers for their own monetary gain and there's been a huge amount of red flags lately about this ICO called Paragoncoin.
Reading the posts warning people about it I just want to acknowledge that it can go both ways, it could either be the founders gaming Reddit for their ICO or others gaming their posts for ransom or other things. (There had been some discussions coming from the Founders saying they have been threatened to keep gaming their posts and AMA (Ask me anything) for a ransom payment). That could of course also just be made up for self-defense, who knows.
Something that would really help this case would be a platform where all activity on these posts would be on a public blockchain so everyone could look for themselves to determine its legitimacy.
---
Here is a video of vote brigading going on. What this means is that someone made a post warning investors about their ICO and they have paid services and people to use an army of accounts to go ahead and silence that post. There is so far no more information from Reddit moderators what exactly has happened here but the moderators of the subreddit r/cryptocurrency have stickied the post I linked in the beginning of this article to make others aware to be careful.
I re-recorded this from the original thread since it was uploaded to TheDailyMotion which is not embeddable on Steemit.
So without taking sides here, who knows if the user who recorded the downvotes wasn't the one buying those downvotes in the first place to create all this fake accusations against ParagonCoin. I just wanna show the Steemit Community how obsolete Reddit has become as a platform for open discussions, especially when there is money involved.
Reddit is really big and the moderators actively monitoring these fake votes can't be everywhere, especially not on smaller subreddits like their own r/paragoncoin or r/cryptocurrency. Not even moderators of subreddits can check these voting activities and determine if they are real or fake and apparently it doesn't cost a lot to buy these clicks from websites offering the services which can make anything appear real when its fake or fake when its real.
On Steem we can check all activities, though.
Here if we suspect something shady happening anyone and everyone can go through the blockexplorer and check who is trying to manipulate flags from votes and check on their history to determine if something shady is going on and get to the truth and I believe with time and adoption more and more people who legitimately want to start new businesses and ICO's will want to use our platform to prove that they have nothing to hide and at the same time are protected by the blockchain from fake accounts trying to silence them or trying to make them look suspicious.