The immigration into Europe!
Refugees and what is wrong with them now!
As most of us in the EU know there is a ongoing struggle with the immigrants. We hear it in the news every day. We pay the price as inhabitants on the European countries. And as the middle class we pay for this bullshit. We have leftist politicians who keep on crying we should do more. If it was up to them we would be giving them all a passport and a house as a price.
There are some strange things with the crisis that I honestly don't understand. I give you my opinion and I will gladly talk with you about these ideas in the comments below.
Why is it that most of the illegal immigrants that come to Europe are males between 18 and 35? You almost never see females or children or elderly people. When you look at historical data about the world wars in Europe you see a totally different immigration than we see now. When you look at imagery about these times you see mostly females – kids – elderly people. If there would be a war in my home country I would fight and let my kids and girl run. Not the other way around!
WWII refugees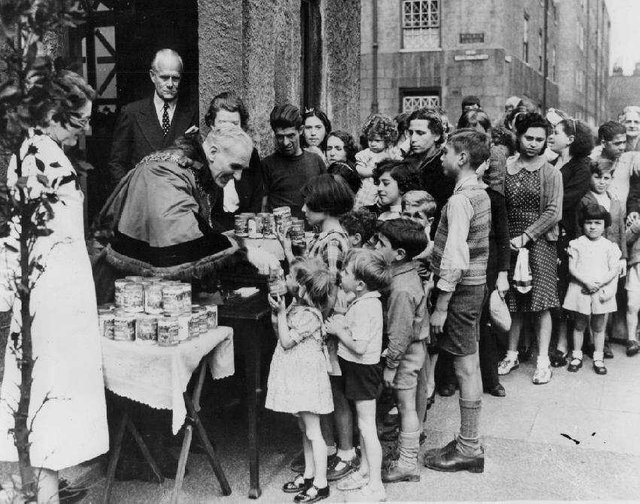 Current refugees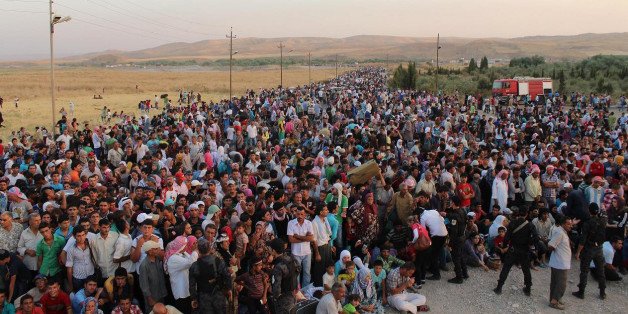 In my home country of Belgium some parts of the government are working against the solutions. They complain about the incarceration of illegals for extradition. Why? Because it are families with children. Yet they have had plenty of opportunities to leave the country as the law dictated. Yet they keep on fleeing from the law every change they got. Well if you can not respect the law you get jailed. It is simple as that.
A lot of EU governments are talking about how these immigrants cannot return to their destroyed countries. Well excuse me? With all due respect but what did our grandparents do when the wars where over? They came back and rebuild. And that is what these people should do. RETURN and REBUILD.
How is it possible that immigrants pay 5000 euro to get on a boat have a iphone 7. And can not pay for their own food? And when they get food they complain it is not good enough. When some people in the EU spoke about that and said "lets pick them clean and then help them". They were called inhumane and unrespect full. Yet they can pick our systems of support dry and that is normal? Those systems where build to help elderly and people native to the countries who are in a bad situation.
Some of the immigrants even take trips back to there home country? How can anyone explain this to someone. "Hey I fled my country because of a war, but I when'd back to visit my grandpa who still lives there". First of all who payed for that trip? A plain ticket is not cheap. Who payed for the accommodations. Why is this allowed?
We had a story not so long ago about a political refugee getting a pretty big allowance because of the woman and children he had. But he owned 4 houses in his home country that he rented out and earned a nice chunk of change from. When someone said that out loud and asked to have his allowance deducted with the money he pulled in from the rend it was a big storm. I say if you can rent out four houses move into them and go live there.
Why is it that all these people run towards Europe? When they have so much countries right next to them where there is no war? Back in WWII people from Belgium ran to the Netherlands. And after to England. But we did not run to Irak, Soudan, … . There is a certain country in the middle east with the accommodation for around 3 million people. Yet they accommodate nearly no one! Yet they share religion and ethnicity. But they don't get free stuff there – do they? We should stop giving them all an allowance and a tv and god knows what else.
If you speak out about these issues in a lot of EU countries you are labeled a bigot, racist, … . I think we should speak out! We can not upkeep all these people. We don't want to upkeep everyone. And if we do we should make a calculation at what it costs us and after they return home they should repay us in full for everything they used that was extra upon the basic needs (bed-bread-water). We should not pay for there television or sell phone use do we? Or there trips to god know where?