Although I live on the outskirts of Bangkok, home is really Koh Samui
Or it will be when we finally get plans finalised and some builders sorted out......and finished saving up! Anyway, my wife has the land already next to her sister's house, a plot of about an acre which is semi-jungle but every time we go down there, we do some tidying up and always plant stuff, which Fon's parents help look after (ie eat and sell!) in our absence. Whether we will ever be able to fit a house on this plot now is debatable but as I promised the wildman himself, @papa-pepper, I thought I'd show a few pics of what we grow on our small plot in the tropics!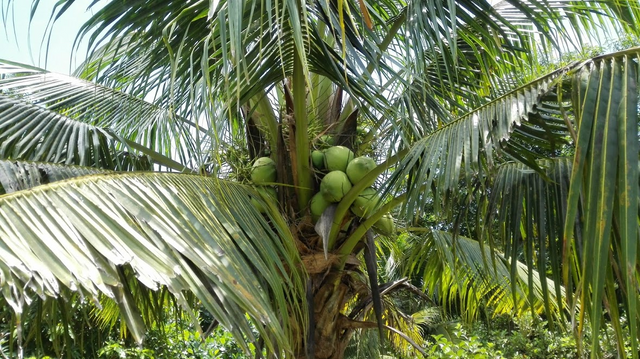 First-up, coconuts! Bloody coconuts everywhere. I'm sick of the damn things. They fall off all over and start growing all over again as you can see from this next pic!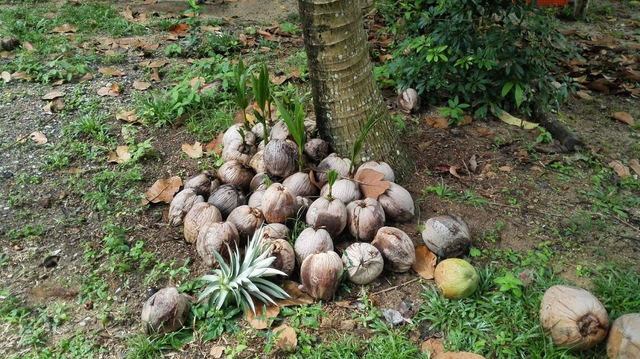 Now to be fair, they have many uses and I do drink the water and like a bit of fresh coconut for breakfast. The husks can be ground down and used for soaking up oil spills! I kid you not, look in Halfords! and the Coco lumber is used in many construction projects in Thailand. All the same, there will be a major cull one day!
Next up, Dragonfruit. I love Dragonfruit and we planted these rows about 2 years ago, originally supported by wooden stakes which seem mysteriously to have become concrete posts..... but this is the first crop we have had. Father-in-law has been selling them like they were going out of fashion but we managed to get down there in time to rescue some for ourselves and I have to say, they were delicious!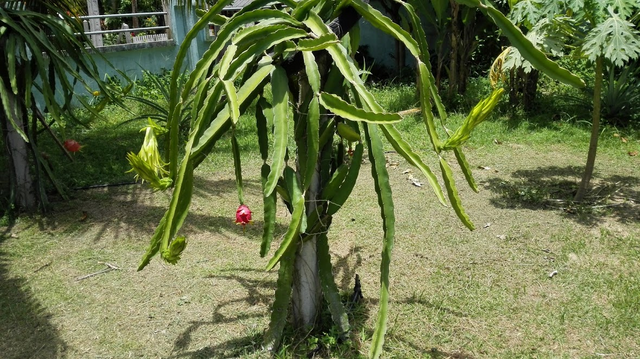 I planted this avocado tree from a stone 3 years ago and it's shot up. No fruit yet, I think perhaps another year or two but it's doing really well so I'm very proud of it!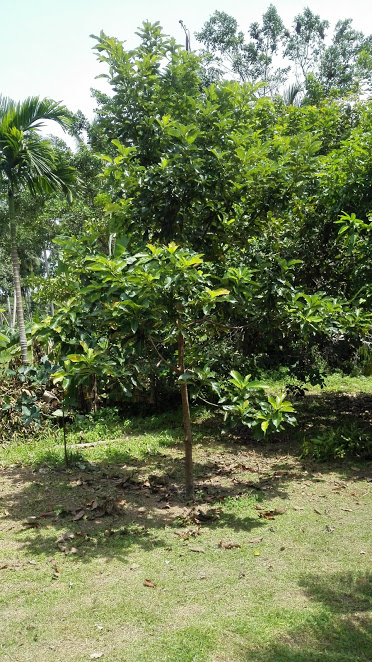 Rambutan are now in season. These are also delicious and I have seen them in Tescos back in the UK but very expensive. Also have big stones and are very easy to grow. Getting them down off the tree requires some scissor like things on long poles, the tree is still quite young so we didn't get too many this year.....unless we were a little late and dear old Dad had been down the market again.....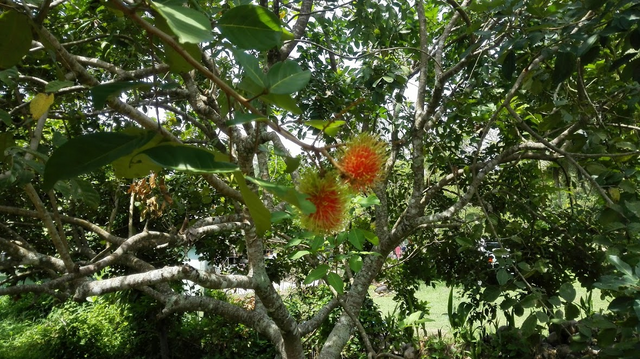 Papaya, used in a lot of Thai dishes including the ubiquitous 'Papaya Salad'. That's the dish that contains a small crab that's really just there for the flavour. I know, bizarre. You get used to it! We have 7 of these which we also planted from seedlings 4 years ago and they produce a lot of fruit. A few weeks off harvest yet, but no doubt all gone by the time we go back down in October!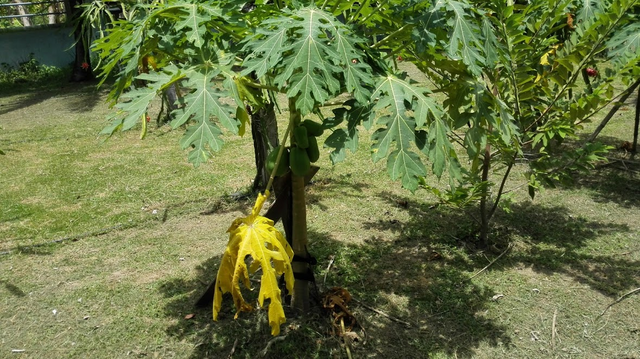 Pineapples anyone? We have both the regular sized ones and the mini ones, but as you can see, they grow on the ground and take a lot of space so we don't have many. I dug a load out last year as they were starting to take over and also the snakes were hiding under them, we try and keep the snakes at bay around the back in the wilderness part!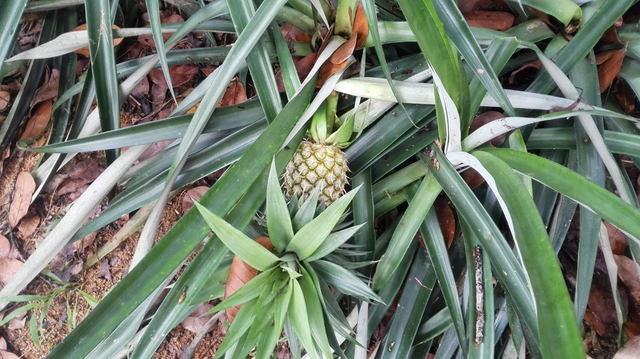 OK, this was new to me. I'd always assumed this was some sort of lime bush, but it wasn't.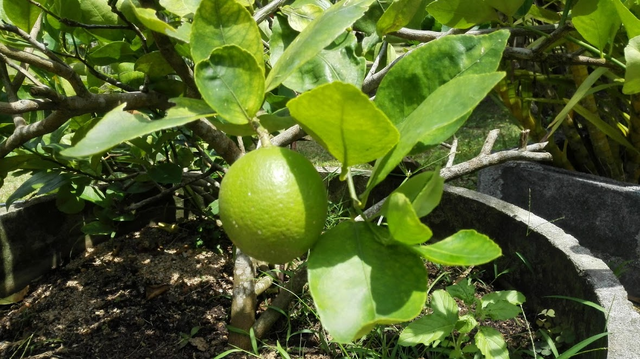 It was one of these, still a citrus and I have never tried one before. It's quite sweet but very crunchy with seeds. I had them all as no one else likes them.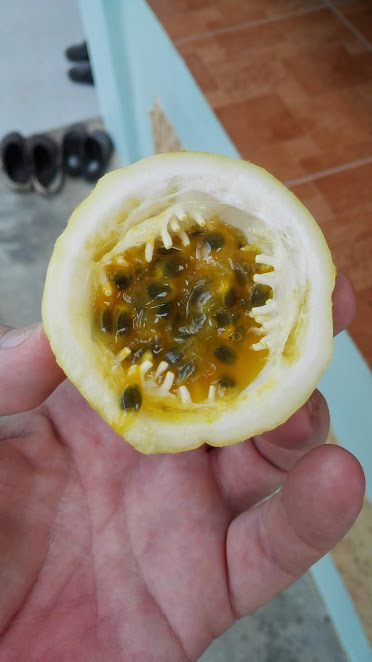 The first picture is sister's house, the next pic is the front of our plot, where there is only about enough room left for a shed.........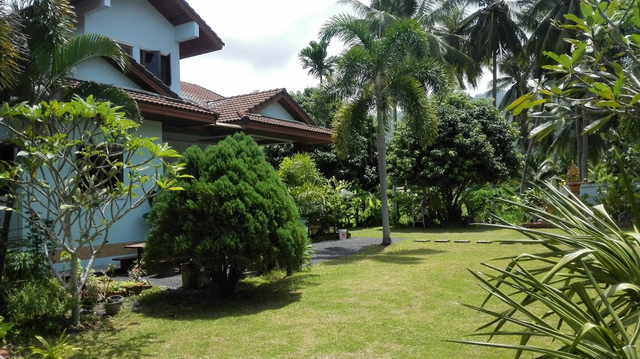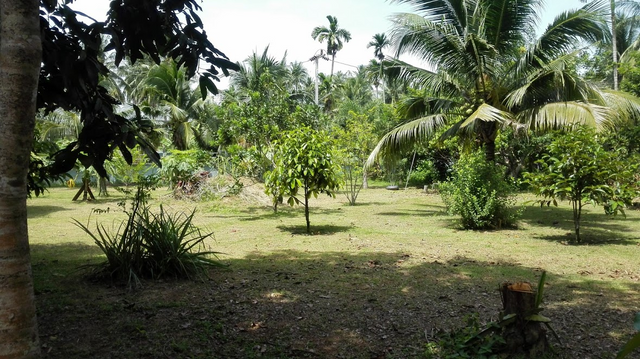 ...............unless I get my own way and chop down all these coconut trees, but then there all the damn banana trees back there too....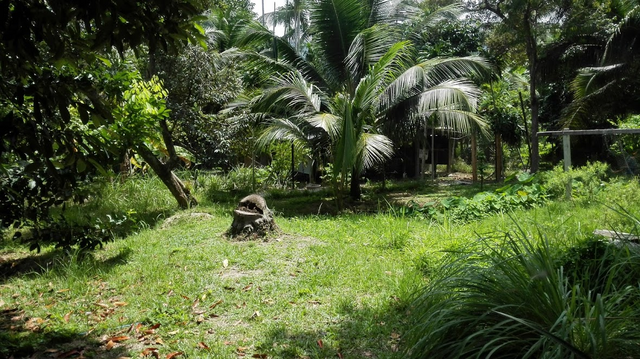 I'm thinking tent!
Finally, sorry @papa-pepper, I only saw one snake, a cute brown rat snake which disappeared under the water tank before I could get a pic, so you'll just have to do with a pic of a toad which are such wusses. As soon as they feel a drop of rain, they come out of the bushes and try and hop into the house....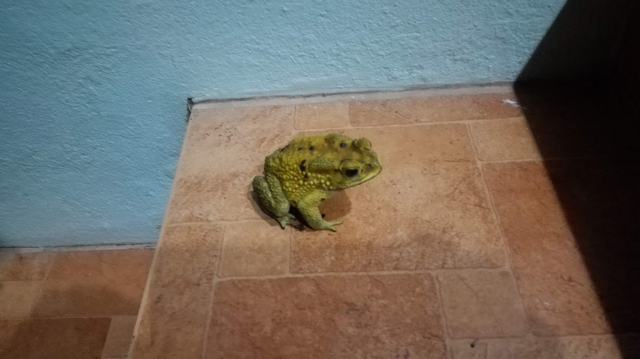 Wussy Toad Pic
This is @papa-nathen007 , reporting from Koh Samui!!