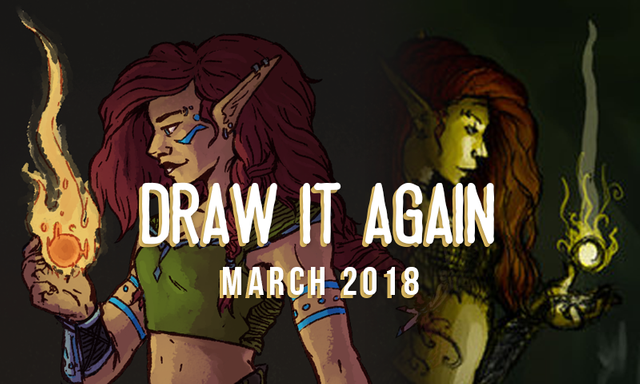 The original drawing I did for the Draw It Again Challenge (hosted by  @jillustrations ) was something I sketched in 2011, right after high school, while I was abroad in Europe. I uploaded it later the next year after I scanned and colored it.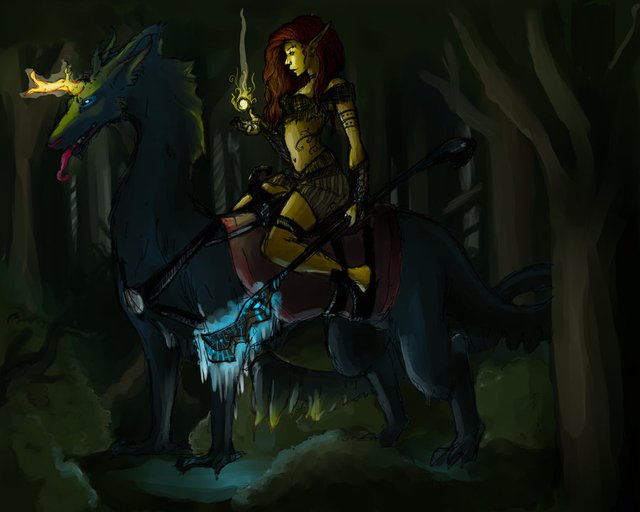 I don't remember much about it besides wanting to draw something cool so YEAH. Sexy Elf girl on a weird wolf like steed...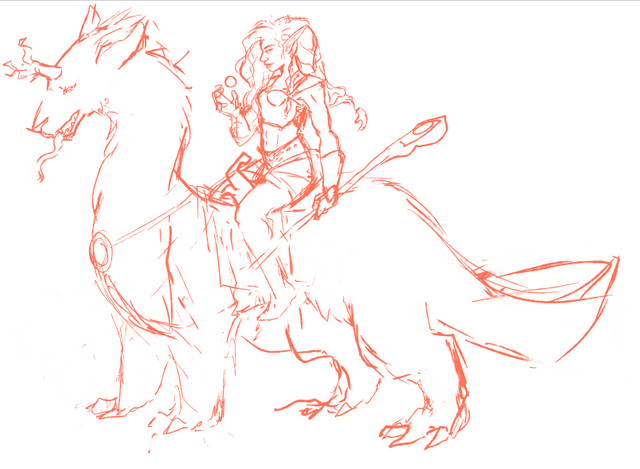 I didn't want to change the poses when I was reworking it, besides adjusting the legs so they weren't awkward.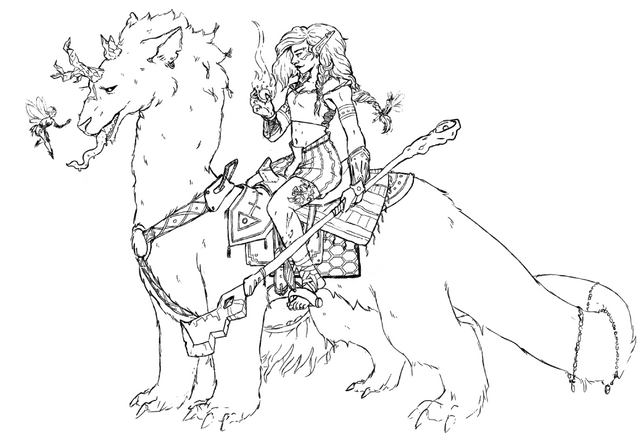 The lineart is usually when I add a bunch of details...which is what I did.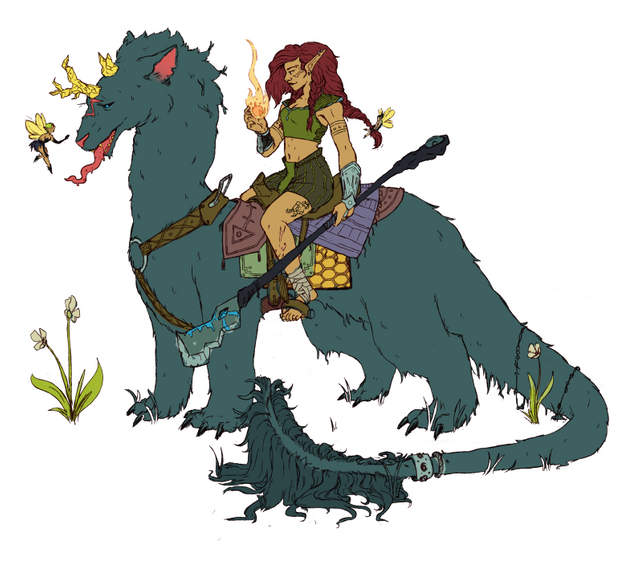 Added colors based on the original piece. I also brought the tails to the front on a suggestion from a friend.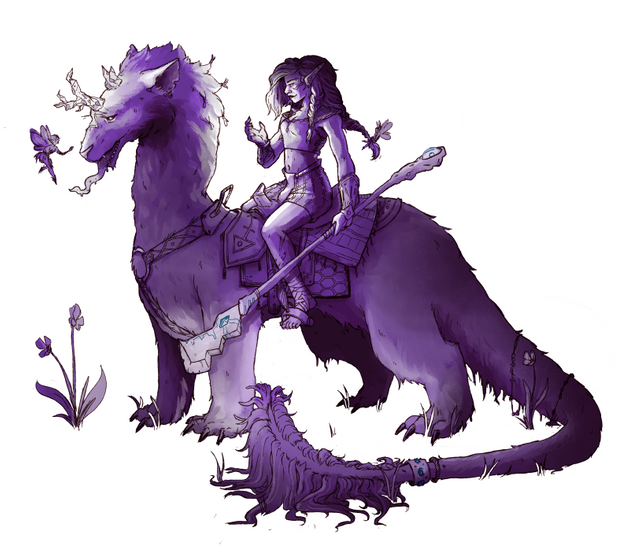 This is how I do my values sometimes. But it's a lot more work so I don't do it very often. (I then put this layer on multiply over the colors.)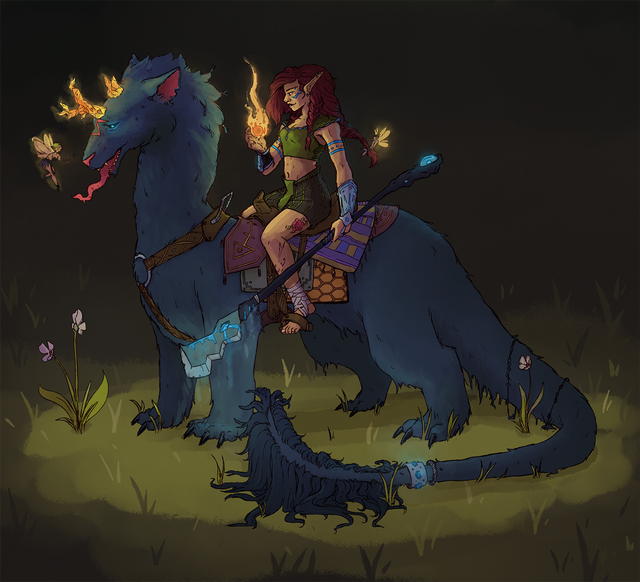 And then I added glow stuff. Woooo.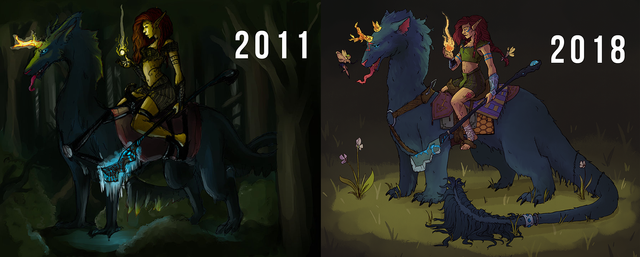 (And I accidentally used the wrong saved file for the comparison so no glow in the comparison, whooops.)
Thanks for reading!!!
  Tumblr| Instagram | Twitter | ArtStation | RedBubble