Not Spoiled By Water
Not Spoiled by Water is a horror series I've recently published on my site Fictionspawn Monsters. It's a particularly dark, sinister and tragic family story. These are the illustrations and some sketches. The story is in four parts, or rather four stories mixed together where each part gives information to the others, filling out the puzzle. They should work as individual stories and can be read in any order, but The Supper is kind of a prologue.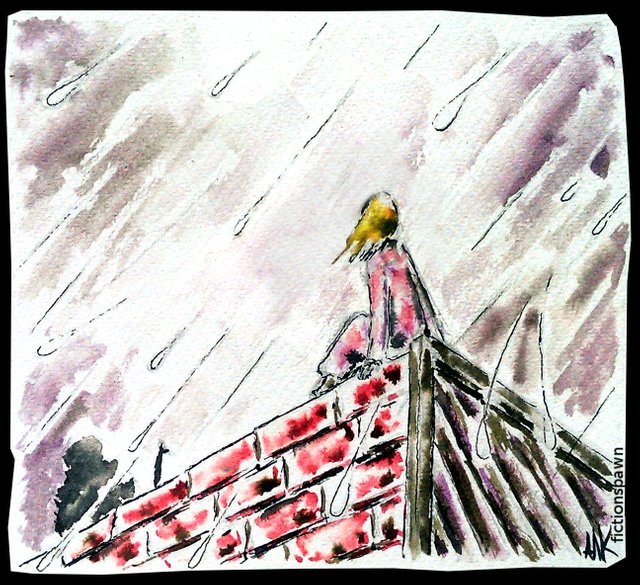 Rain on the Roof: Mary runs from the murderer, climbs out of her window and up on the roof. He follows her. A shadow comes running out of the forest towards the house.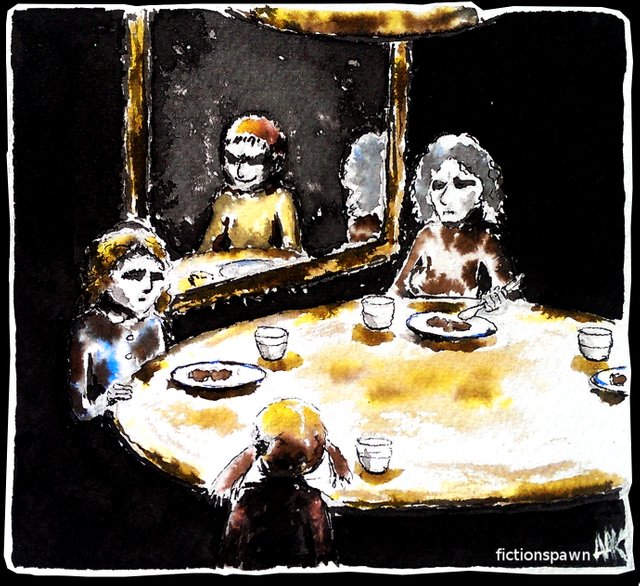 The Supper. Mary asks her family about a boy who used to live in the house. The conversation gets uncomfortable.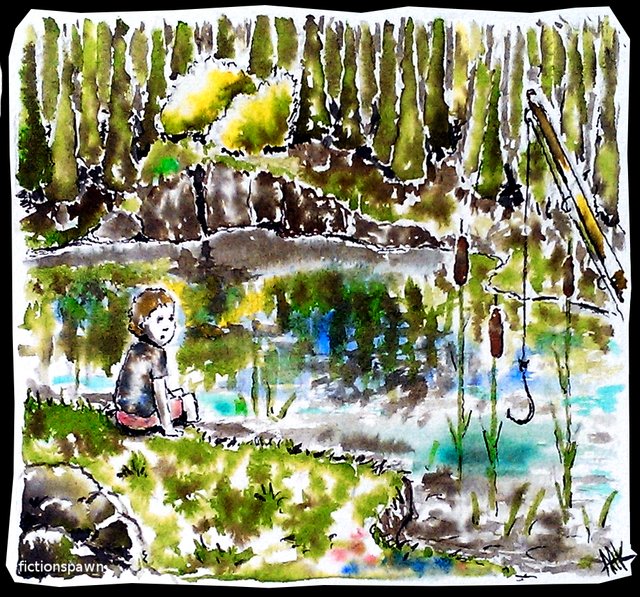 Play by the Lake. Peder is playing by the house, and his mother is looking for him. She doesn't trust her brother Hans. She doesn't trust him at all.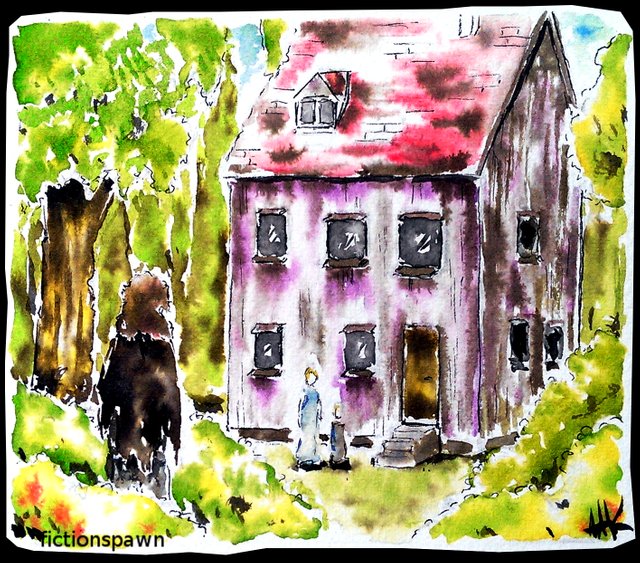 Hide in the Forest. A man watches the house from the bushes. Vague memories are coming back. Horrible memories.
These are the sketches for the illustrations, published for the first time today, here on Steemit.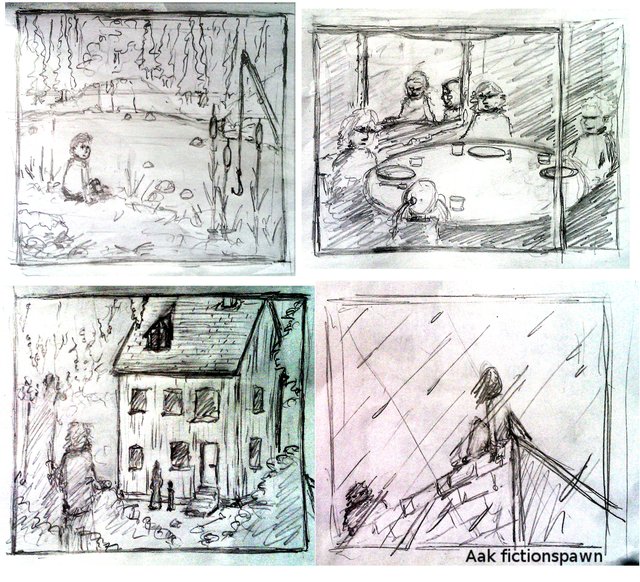 Don't worry if you didn't read the story, you can comment and upvote on this presentation ;)