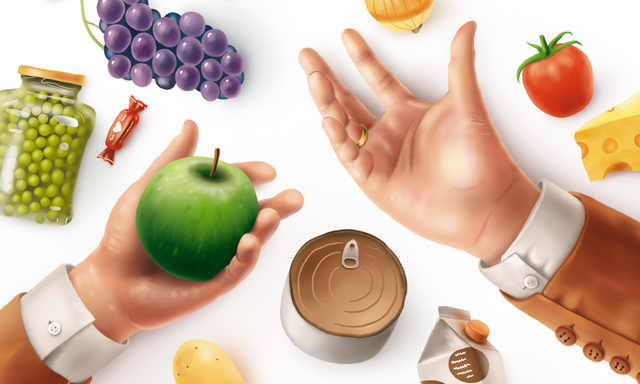 This is from the series of posts about illustration project I've done for Dixy Russian supermarkets network. These images were used as and advertising campaign in and outdoor.
My client wanted me to draw hands juggling different types of food they offer in their supermarkets. After approval of the sketch they asked me to color it.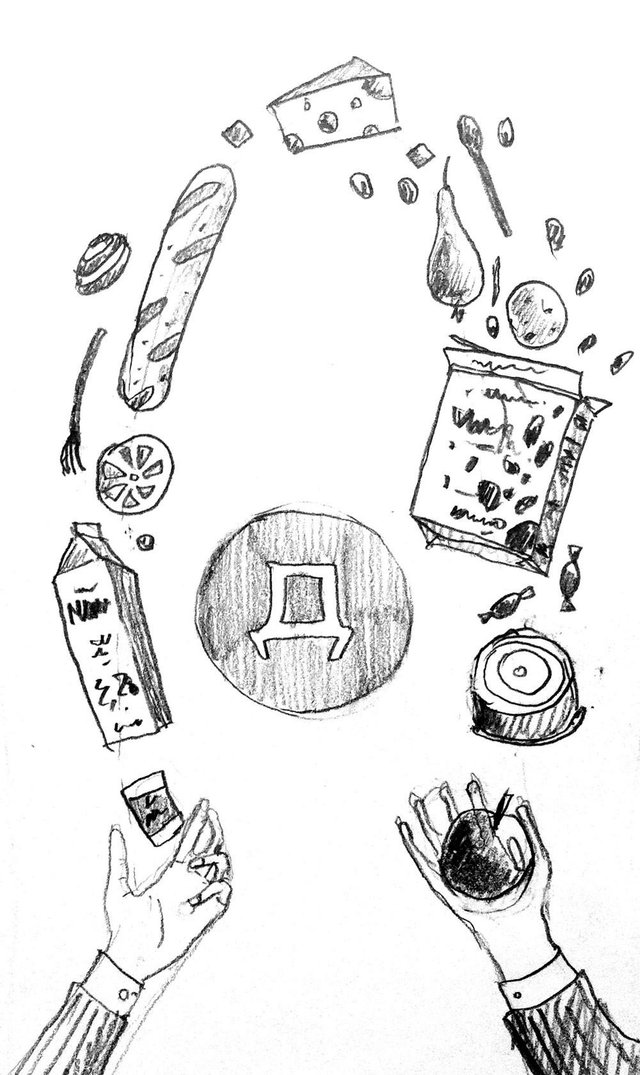 Today Participating in @sndbox contest which is conducted together with @critday & @archisteem
If you are in any art you can publish your own sketches for this type of contest next time. Just make sure you are subscribed to @sndbox they are conducting many art, design, photo related contests and have very good taste.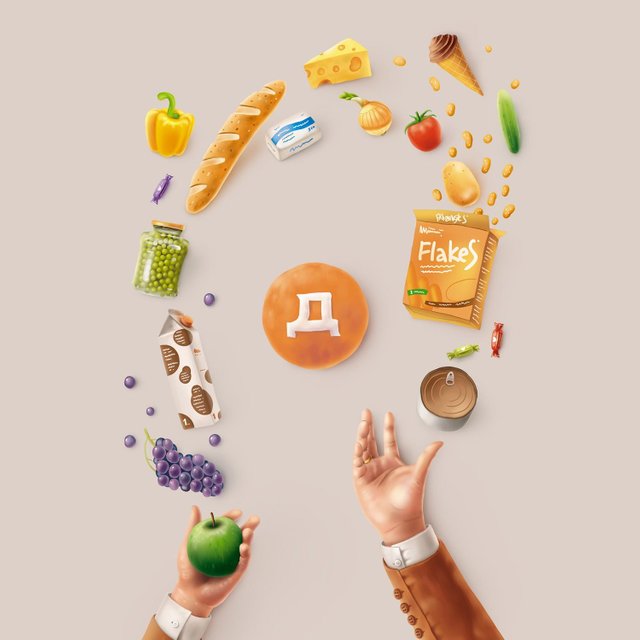 My portfolio at dunsky.ru