Everything is Under Control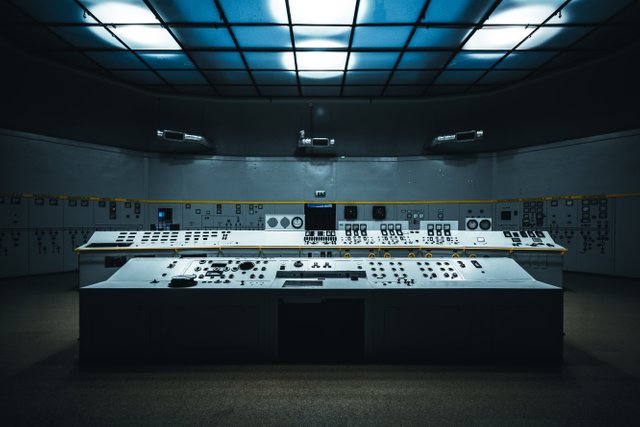 conspiracy
From
Merriam-Webster
:
Definition of conspiracy
1 : the act of conspiring together
2 a : an agreement among conspirators
b : a group of conspirators
Now, I am certain that in the 6th or 7th grade I was taught not to use a word (or the conjugation of that word) in its own definition.
We can do better than that...
conspire
1 a : to join in a secret agreement to do an unlawful or wrongful act or an act which becomes unlawful as a result of the secret agreement
b : scheme
2 : to act in harmony toward a common end
Origin and Etymology
Latin
conspirare
to be in harmony, to join in an unlawful agreement, from
com-
together +
spirare
to breathe
In other words, "co-inspire"...

inspire
Also from
Merriam-Webster
1 a : to influence, move, or guide by divine or supernatural inspiration
b : to exert an animating, enlivening, or exalting influence on
c : to spur on : impel, motivate
d : affect
2 a
archaic
: to breathe or blow into or upon
b
archaic
: to infuse (something, such as life) by breathing
3 a : to communicate to an agent supernaturally
b : to draw forth or bring out
5 a : bring about, occasion
b : incite
6 : to spread (rumor) by indirect means or through the agency of another
I keep wondering why conspiracies are so often assumed to be dark. How can it be possible that people are so ineffective at "acting in harmony toward a common end", but so effective at "joining in a secret agreement to do an unlawful or wrongful act"? My answer: they can't be, and most conspiracy theories are really about the illusion of control.
The Illusion of Control
I am not saying poeple can't be bad actors. I am saying they aren't as good at it as people like to believe, and getting caught, failing utterly, or getting double crossed by their co-conspirators is far more likely than people acknowledge.
I went to a university that had only been open for 5 years at the time I started. I was in the first cohort of occupational therapy students, and they often sought our feedback as they developed their program. They changed some things as we went. They made at least one major mistake that had to be corrected mid-year. But don't get the wrong impression, they were a good school and nearly all of us graduated, passed our boards and went on to become competent OTs.
I distinctly remember a revelation that hit me during one meeting between students and faculty:
No one actually knows what they are doing. Everyone here is really just winging it, doing the best they can with what they have.
This revelation was both comforting and terrifying.
Comforting because, as a young adult soon to set out to make my own way in the world, I realized there was no hidden wellspring of knowledge I was supposed to tap. I was already about as well equipped as anyone. Terrifying because until that moment I had assumed without question that the adults who had led me to this point had a clearer plan, that they were in control.
Suddenly, I could plainly see things that were previously hidden: nervous body language, words selected to inspire confidence or downplay past failures, objectives stated vaguely because the people stating them really aren't sure how things will turn out.
I saw these things everywhere - not just among my professors and parents, who were always open and honest about being imperfect, doing the best they can, and needing my collaboration. I also saw it in business leaders, police, journalists, and politicians. People with a vested interest in making people think they have things under control. It was pretty transparent, yet people allow themselves to be persuaded.
We need the illusion of control.
We can't operate effectively in an unpredictable world. To avoid being in fight or flight all the time, we are adapted to assume a lot about our world and how our actions will turn out. This plan is not perfect, but it is adaptive. It serves us well most of the time. Until something comes along that we can't predict, which always inevitably happens.
Religion's Solution: God is in Control
Though I'm writing from the perspective of a non-religious person, I have a great respect for the elegance of this solution. If God is in control, yet God is someone I cannot see or touch, can scarcely understand and cannot likely influence, then I can be at peace knowing that
someone
is in control of the things I don't understand. Now I am free to do the best I can with what I have.
Nihilist's Solution: There is No Control
I may not do this one justice, because I believe this is faulty reasoning. An extreme reaction to the revelation I had in college. Though I love the song and album titled
No Control
by Bad Religion, it is wrong to assume you have no control over anything simply because no one can control
everything
. Even the very fair assessment that we each have only a small measure of influence and control goes much, much further than
none
.
Central Planning Solution: They Are In Control
(
Or we, I suppose, if you are a central planner
) If you believe this and you trust it, you are a patriot. If you believe this and
don't
trust it, you are a conspiracy theorist. I say this for simplicity, knowing it is more complicated than that. For example, I became much more patriotic after realizing that our leaders really aren't in control, and for 200+ years my country has been led by a series of people just doing the best they can. I respect that.
Belief in the power and influence of central planning, whether as a force for good or for evil, seems terribly high right now. Maybe it's the cracks beginning to show, whereas in the 1940s and 50s that belief may have gone unquestioned.
I realize I am glossing over real conspiracies of the most widely accepted definition. Iran Contra did happen. Nixon did cover up that hotel thing, until he couldn't. Cable TV is desperately trying to stay relevant by feeding people's fears and base desires. I see these as all part of a much larger process in which I have much faith: decentralized evolution.
Decentralized Solution: Control Evolves
I am near the contest deadline, and at the very edge of what we know. Each of us is now participating in a new experiment of decentralized "control". One which recognizes that control in real life is like surfing, or steering a ship. You orient yourself and adjust as you go, being fairly clear about your aim but rather loose with the details that change along the way.
It may be terrifying as well as comforting, but this is the only thing I know: control the things I can, let go of what I can't, and be wise about the difference.
Photo credit: Unsplash