This weeks IFC challenge is an open topic describing a recent adventure, this was a decision which was a little easy to make because recently in the month of February I gave my first corporate interview to a company for my internship and I was very nervous before it.
The Interview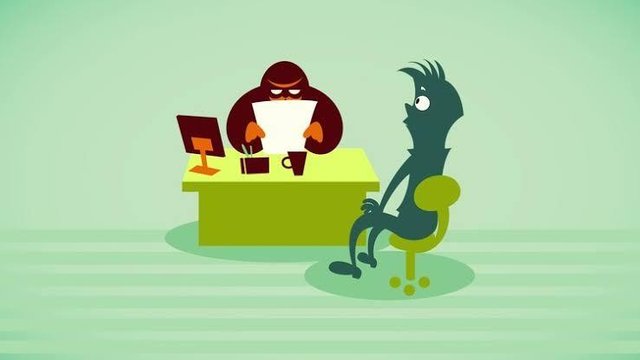 Image Source
This started with the start of my semester break, I began searching and applying for internship oppurtunities and got a call from Yunus Textile Mills. This is a textile factory exporting different products including clothes, bed sheets, table cloths and curtains to companies such as Tommy Hilfiger, bed and bath, SEARLE and IKEA. I has applied for the Utility department which is responsible for the basic production requirements of the factory which are Power, steam and water.
I got an email from them calling me for an interview, I had to take my CV (Curriculum Vitae) and basic University documents including the authorization letter given to me and my transcript. After receiving the Email I was really happy but this happiness turned into nervousness because I still had to give the interview and began my preparation watching videos and revising basic mechanical concepts. On the morning of 20th February 2019 I got up early bathed and got dressed up. The drive is about an hour or so adjusted my timing according to traffic jams, fortunately I reached the factory 20 minutes before my interview time. There were other students as well from different universities, the waiting time was just a killer for me the things going through my head and the anticipation made me feel nauseous.
The big moment came when the assistant came out and called my name it felt like a light echo and after the second time of calling the sound became clear Mr. Shaheer Bari, I responded hurriedly and got up. He directed me to a room where three Interviewers were sitting, I greeted them and sat down. My palms were sweating and was getting the jitters, they asked for my CV and remaining documents. I handed them the documents while my hands were shaking.
The first question was asked which was a little cliché, Interviewer: Tell us about yourself.
I responded with my name, department, university and then started to explain a little about my achievements and hobbies lastly stated why they should take me as an internee. After the first question I got a sigh of relief and became a little more confident, until the second question plummeted down all that confidence, the second interviewer asked, Tell us about the types of valves used and their specific use cases. This was a question I had prepared for but at that intense moment I answered by describing two such types of valves the gate valve and the globe valve and after that my mind went blank and I began to stutter. The interviewers were moderate and started to give me a little help by stating what valve is used for viscous fluid and after that it all got recalled in my head and I describe three more valves, the Ball valve, plunger valve and disk valve.
This was somewhat a turning point of the interview after this question one interviewer said that he also had graduated from NED University Mechanical department and started asking me about the teachers and labs. I responded with positives about the teachers and my experience with the labs. Another question was asked about the pumps being used to transfer fluids and I responded correctly by stating three types of pumps the centrifugal pump, rotary pump and the reciprocatory pump.
Then general discussion began and I was given a scenario in which an emergency had occurred with a gas leakage in the engine what would my plan of action be, my answer was to first inform my seniors and in charge about the situation and act according to their guidance and experience to which the interviewers nodded and emphasized that I should do so and not act by myself at all. After about 15 minutes my interview had come to an end and I was really happy and thanked the interviewers for their time.
The Email came after a couple of days and I got accepted as an internee at Yusuf Textile Industry and currently my last week of the 4 week tenure is ongoing.