IFC S2R18 results.
Hello there! Welcome to our digital spaceship castle.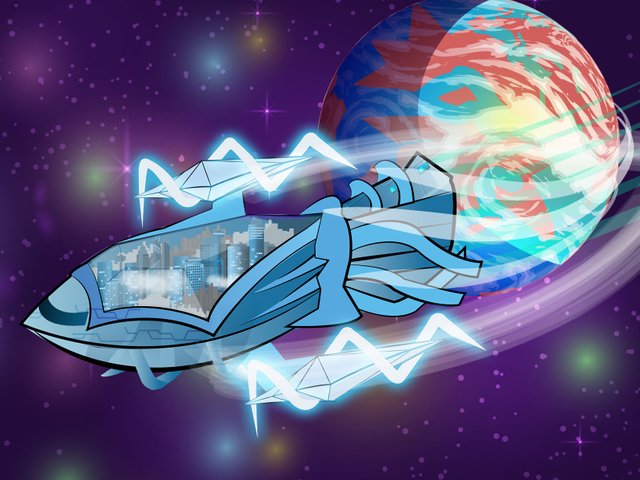 Artwork credit - @jimramones on steemit
Hey... I'm back.
I can't apologize enough for the delay, I have excuses though I know excuses aren't good enough and I hope some people are willing to still finish the season even though it's been so long.
My excuses are that the split from steem to Hive really complicated things for me and I wanted to sort of just wait a little while and think about things and see what happened.
And then the covid-19/virus/lockdown thing happened and... Not only did I need to stop and focus heavily on my own life and make sure my own house was in better order, I was also very hesitant to ask anyone else for help judging during that period of time because I didn't want to cause any problems for anyone else and that was a decent amount of time.
Now that things are finally calming down a bit and some societies and governments are lessening the lockdown measures, I think it's a good time to get back to this.
Also, I realize I should have just come on real quick and left a message to let people know all this and I apologize. I should have. I was just so incredibly overwhelmed with trying to get my personal life in a better place that I kind of just had to focus on my own safety and health for a while.
Those are my excuses, yet I still should have done better. I'm sorry. I hope at least two of you will finish this off so we can have an official winner even if things got really discombobulated.
I'm not totally sure how this is going to work, the split from steem to hive has really made this more difficult for me.
I think because of the split I will pay the winner in their choice of hive or steem.
I'm also going to try to post IFC stuff on both steem and hive until the end of the season at least unless we discover that there are no players left on steem, then we will finish it on Hive I guess?
There's only two rounds left to judge and then I will personally try to contact everyone who scored at least 1 point to see if they would like to play in the finals.
I figure I'll probably give people a month, maybe longer to prepare so it's not all sudden and unexpected and that people have time to potentially move their schedules around if they want to participate.
So, hopefully in the next couple of weeks here the regular season is fully judged and done and then I will make a post with further details about the finals and I will try to contact everyone who scored at least a point and see if they would like to play.
With that said... I once again apologize for the sloppy sort of mess this season has become... I never expected things to take this long and I am a bit ashamed and feel guilty and bad about it... I hope that some of you will understand and that we can still finish the season and have an official winner. Much love and bye until next time. <3

Vote Round 18
apolymask - 2 points to ayushjalan because I think he did a really great job in the totality of it.
His entry was very personable, more professional feeling and there were also some really powerful lessons as well in regard to what some people have to live with in other places in the world, he also had some good photography and it felt very much in the spirit of what was requested. And also I'm giving 1 point to shaheerbari because his entry was very colorful and had a good adventurous energy to it and he did a good job of highlighting some of the areas and things to do.
chrismadcboy2016 - 2 points to @ayushjalan I like the way he/she express the feeling of a freeman. like the Leon king said HAKONA MATATA ( It problem free philosophy)
1 point to @shaheerbari I do relate the most people saying travel to the world and live with full of happiness, courage, love and peace.
jamesrussell - ayushjalan wrote a far superior post, and I remember shaheerbari from before, but if I remember correctly, his quality was far superior to this post he wrote about Karachi
Not to mention that ayushjalan made his post so much more interesting with places to go and things to see, not to mention I actually learned a couple of things that made me contemplate some of the things we take for granted.
Also, the reading was much more pleasant in his post as well, he did spacing on two sentences for the most part which accounts for the length of the post, and he had beautiful pictures as well. His proofreading missed a couple of places, but it was very good and on a scale of 100%, he got around 98 to 99%
shaheerbari on the other hand seems like he neglected to proofread at all, and there are two paragraphs that are mostly one run-on sentences. He stuck some commas in there, but he should have proofread better.
Also he has no sourcing on most of his pictures, one was sourced perfect, the rest I have absolutely no idea where they came from.
He was in a contest with that photo 2 years ago, but the guy that was running the contest asked him twice about the pertinency of the photo, as it didn't belong to that contest, and he didn't answer
Hands down quality and content goes to ayushjalan. I think 2 tokens to him and 1 to shaheerbari
Even ayushjalan's sourcing was questionable, but I know of a couple that he is in so no question of ownership. Both of them should have made blanket statements at the end of the post about ownership or usage rights
shaheerbari's first image is sourced correctly for using the freebie style photos, I approve of that very strongly even though it is not required.
Total is..
@ayushjalan - 6
@shaheerbari - 3
Congrats again ayushjalan! I think that cements you as the #1 ranking player of the second season as I don't think anyone else will be able to take away 1st place in the next two rounds left to judge.
That of course doesn't mean you win the championship as that is still yet to come after the finals, and... Last year our #1 ranked played kryptocek did not end up becoming the champion of that season, so... It's looking good for you right now and you did great! However, the real challenge comes next in the finals and the championship if you can make it through the finals.
Assuming we have enough people for all that who still wanna play, lol. But... leaky20 told me he will probably still be available to play, so I'm guessing we'll have at least a couple of people and we should be able to do a final round even if we can't do a sweet 16 sort of thing like last season.
I'm sure we'll figure something out as long as there's at least still two players who want to play! <3

Wins-XP-Level
I was a little unsure about how to do the leaderboard this season without being too confusing, so... I'm going to put those who have won points from season 2 on top, and will keep those from season 1 on the bottom.
I think at the end of the season I will likely combine both season 1 and 2 scores together. If you played in season 1 you still have your exp and items, I'm just showing it this way so it's easier to keep track of who is in their proper ranking place during the new season.
Also if you scored any points so far you are automatically entered into the finals as it only takes 1 point this season to get entered into the finals. Players from last season will not be entered into the finals unless they score at least 1 point during this new season 2.
Season 2 stats.
@ayushjalan 5-52-0
@jbreheny 2-26-0 previous season score is 1-12-0
@shaheerbari 2-25-0
@bengy 1-22-0 previous season score is 1-10-0
@leaky20 1-22-0
@lordless.exile 2-18-0
@simplymike 1-10-0 previous season score is 1-08-0
@nmcdougal94 1-09-0
@wholeself-in 1-09-0 previous season score is 1-09-0
@ecoinstant 0-09-0
@bloggerkrunal 0-09-0
@mistakili 1-08-0
@plushzilla 0-06-0 previous season score is 3-30-0
@owietus 0-05-0
@bashadow 0-02-0 previous season score is 4-43-1
@quotes-haven 0-01-0
@sassypuffin 0-01-0
Season 1 stats.
kryptocek 6-53-1 Sacred Crystal
bashadow 4-43-1 ???
plushzilla 3-30-0
amariespeaks 3-23-0
har5h 2-59-1 KryptoCheck Shield
iexplore 2-36-0
eaglespirit 2-35-0
mr-bike 2-18-0
youhavewings 2-16-0
jan23com 1-48-1 Occult book + eye
sandrina.life 1-14-0
jbreheny 1-12-0
artgirl 1-11-0
magicalmoonlight 1-11-0
bengy 1-10-0
swolesome 1-09-0
wholeself-in 1-09-0
kenneth1 1-09-0
warpedpoetic 1-09-0
auminda 1-09-0
simplymike 1-08-0
xomegax 1-08-0 now a judge
bitpizza 1-07-0
losthippie 1-07-0
boladayl 1-06-0
noisyboy 1-05-0
giddyupngo 1-05-0
grizzman 0-08-0
deliberator 0-04-0
sophiabydesign 0-02-0
lynncoyle1 0-01-0
nxtblg 0-01-0
yura81 0-01-0
mnallica 0-01-0
lahvista 0-01-0
chrisroberts 0-01-0
laurawhite 0-01-0
beeyou 0-01-0
gerrardihno 0-01-0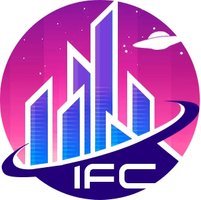 Click to go to the rules page.

Original by @yeszuzia and modified by @charisma777