ICONOMI: Undervalued?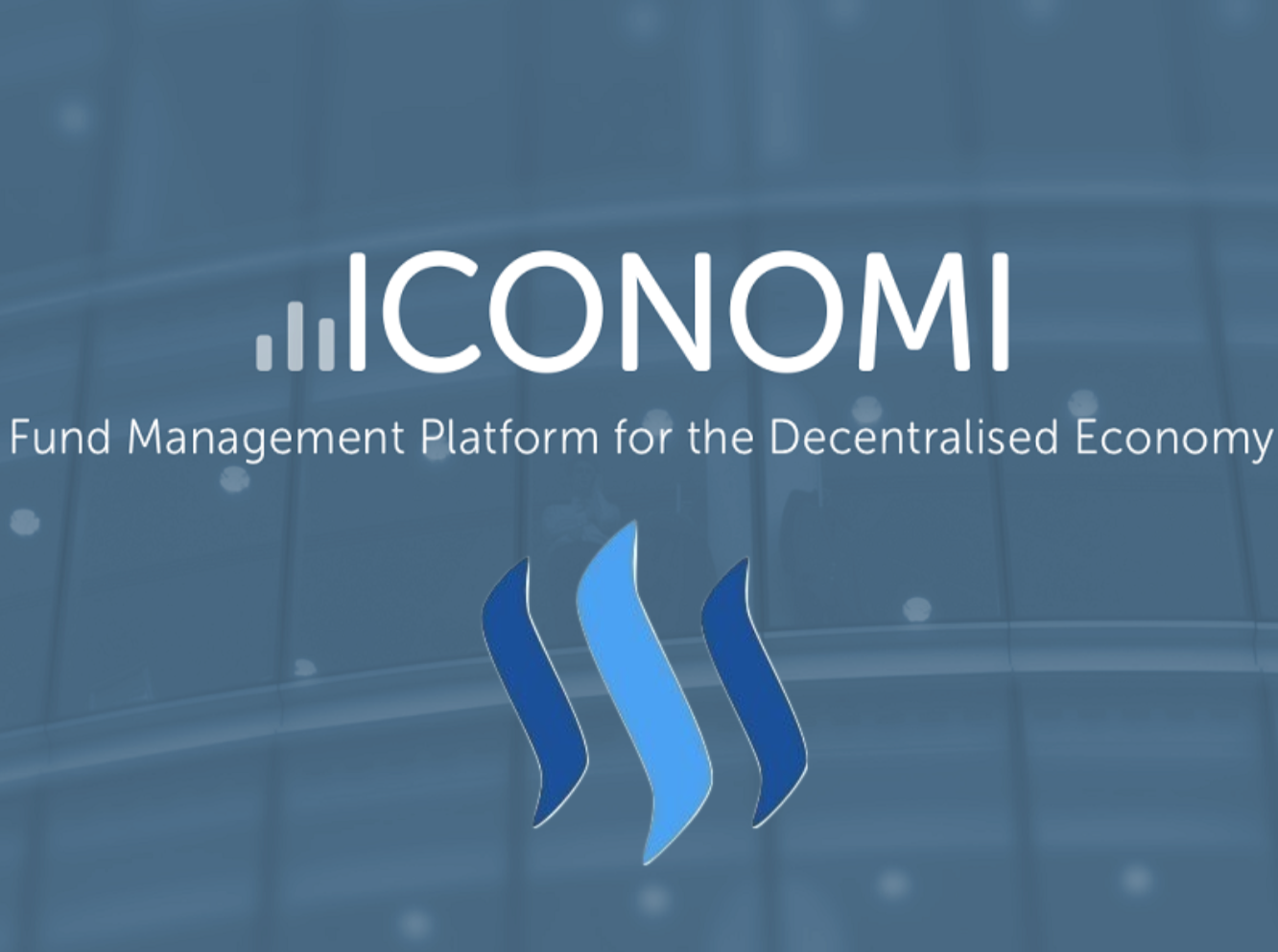 With Alt-Coin valuations at all time highs, it's hard to spot a bargain amongst the wraft of cryptocurrencies posting 100-1000% gains Year on Year. This being said, I believe ICONOMI represents great value at it's current price around 0.0005 BTC.
Market Cap
The market cap of Iconomi is ~$114,000,000
Share Structure
Unlike the vast majority of cryptocurrencies, ICN Tokens represent 100% ownership of the ICONOMI platform.
ICONOMI will issue 100 milion ICONOMI tokens (ICN) 10 days after the crowdfunding campaign successfully ends. 100 % of the ICONOMI tokens represent 100 % ownership of the ICONOMI platform, comprising of all assets and liabilities, as well as each and every right and obligation, including but not limited to intellectual property rights, branding and trademarks. ICONOMI Whitepaper
Most ERC-20 tokens represent a network token, and zero ownership in the holding company. This allows ICN owners to directly benefit from the appreciation of underlying Token Value held by ICONOMI, along with the revenue generation from their trading activity. It also completely aligns the founders interests with the ICN token holders, which is something which is becoming increasingly important.
Net Asset Value
Here is where things get exciting, because the tokens represent share ownership in Iconomy, ICN have a tangible value, being the underlying assets held by, and managed by ICONOMI. All of these funds can be summarised by looking at uninvested Funds, and the value of the ICNP fund ICONOMI manage on behalf of ICN token holders.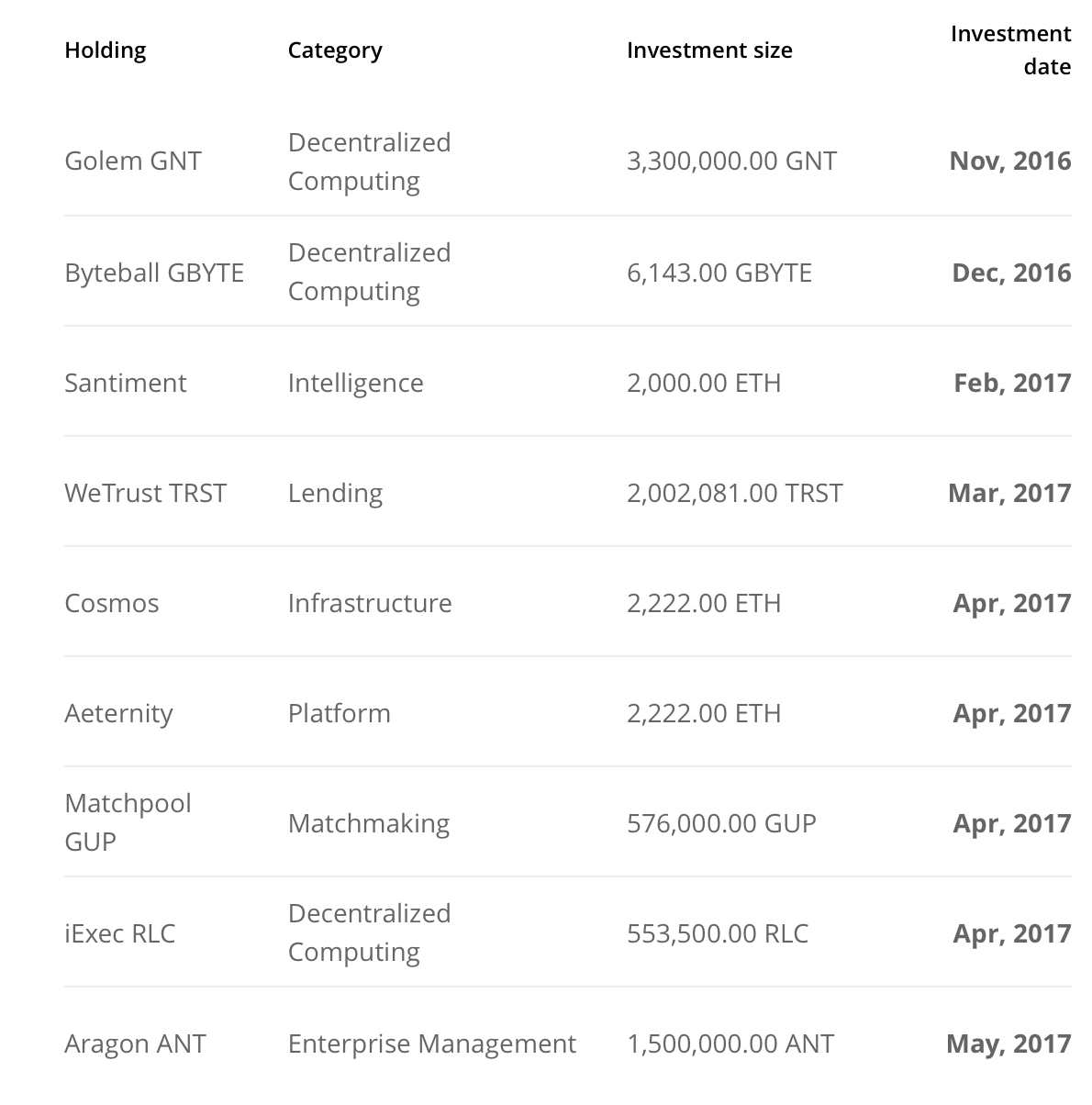 Univested Assets:
Bitcoin: 2897 BTC: @$2557: $7,465,569
Ethereum: 64,798: @$243: $15,745,914
Lisk: 1,729,538: @$1.63: $2,819,146
USD: $53,433
Euro: €1,081,275: $1,218,110
ICNP: $38,725,867
Valuing Satiment, Cosmos, Aeternity at Cost, which is most likely very conservative
$66,028,039 Net Asset Value
In the current cryptocurrency landscape, there are not many tokens which represent a true claim on ~50% of the Market Cap, in Net Asset Value. For this reason, along with the future goals of this company, I believe they represent great value at current prices. I would however urge everyone to do their own due diligence before decide to invest.
Shareholder Returns
Iconomi will be returning capital to shareholders in the form of share buybacks, and this has already taken place as a result of profit's generated from the Golem investment. This means that there will be a natural demand for ICN tokens on the buy side, and also the token will natural become more scarce over time.
Following is some information regarding ICONOMI's future development goals.
What is Iconomi?
Iconomi are building an Open Fund Management Platform.
The essence and vision of the ICONOMI project is the ICONOMI Open Fund Management (OFM) platform for investing. OFM is a simple management tool where traders with knowledge and experience create their own investment funds. Investors, on the other hand, are able to invest even the smallest amounts, getting a clear overview of available investment fund managers and their current & past performance. Iconomy Whitepaper
With so much fresh capital flowing into the cryptocurrency space, I can only see this being successful. New investors to cryptocurrency will be able to invest in experienced, successful cryptocurrency traders/investors, without having the counterparty risk of trusting an individual they have never met (ICONOMI will be managing the assets on behalf of both sides of the transaction). Whilst the experienced cryptocurrency traders will be able to set up funds, accept investment, and earn performance fee's for generating returns for their investors.
If you think of the friction which is involved you trying to replicate this business model in the convention fiat economy, it's easy to see how the could be very successful.
On top of this, ICONOMI also manages 2 fund themselves.
ICNX
The ICNX measures the performance of digital assets that meet certain eligibility criteria. The ICNX DAA constituents and their corresponding weights are updated on a monthly basis or more frequently due to the fast changing environment of the digital assets market. Digital assets currently included in the DAA represent 92% of the total market capitalization of all digital assets. ICONOMI Website
This fund is designed to track the boarder performance of the Cryptocurrency economy. It currently has ~$500,000 of investor funds under management in closed beta, and has achieved returns of 124% MoM. This generates revenue for ICONOMI based on a 3% management fee, and a 0.1% entry/exit fee.
ICNP
ICNP connects supporters' digital assets with the best distributed economy startups and other lucrative opportunities. ICNP is an actively managed DAA with a higher performance target, lead by a team of experts conducting thorough research and due diligence. ICONOMI Website
This fund essentially invests in ICO's. Investors benefit from ICONOMI's buying power (negotiating prefunding deals), but also their expertise of finding the best new crypto startups to invest in. This fund is currently managing Iconomi ICO funds and has returned 126% MoM. This generates revenue for iconomi based on a 20% performance fee.
ICONOMI Debit Card
Iconomy are also working on have an Debit Card which will allow users to spend invested funds like it was cash in the bank. This would be a big leap forward in providing true liquidity to investors in managed products.
##Interested to hear anyone's views on the future of ICONOMI, and whether they represent a good investment opportunity at present...