ICONOMI Cryptocurrency Index Fund currently has Steem as No3 CryptoCurrency Holding...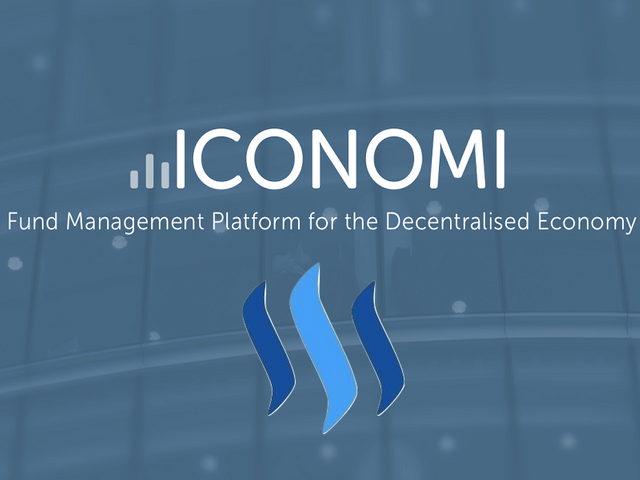 Due to launch in a matter of weeks, the ICONOMI Cryptocurrency Index Fund (ICNX) currently quotes Steem as the 3rd Largest Holding, behind Bitcoin and Ethereum.
For Further Infomation, Click Here -
ICONOMI
ICONOMI, dubbed the UBER of fund managers, intends to launch their indexed fund immanently, and after a $10.3m Equity-ICO (which closed on Thursday), there is sure to be some reasonable capital inflow into these funds.
This is an important step in the Cryptocurrency world, as this type of vehicle will allow Crypto Noobs to spread risk amongst a range of Cryptocurrencies, managed (and stored) by industry experts. This in turn will result in a fresh wave of capital to flow into the Cryptocurrency ecosystem, and Steem is set to benefit.
ICNX currently has Steem as it's number 3 holding, attributing 11.6% of funds to be held in Steem. Depending on the success of these vehicles, there will be significant buy side volume coming into the markets to satisfy their conditions, and I expect the price of Steem to increase as a result...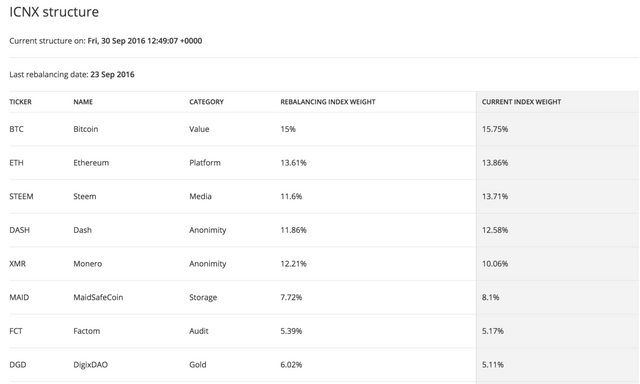 11.6% could be a significant amount. Consider this fund raises $10m, this will result in $1.16m set to come on the buy side in the Steem market. Steem's 24hr traded volume has been hovering around $150,000-$200,000 for some time now, so we could have somewhere around 7-8 times 24hr Volume come on the buy side in the coming weeks.
Let us also consider that Liquid Steem is currently around 7m Steem/$3.5m. I hope everyone will agree this event has the capacity to be acute in nature.
This is all very much predicated on the ICONOMI index fund raising significant capital, to which, is an unknown. One thing I do know is that, Steem has solidified a position amongst the Top Cryptocurrencies in the world, and any innovation opening Cryptocurrency investment to the masses could certainly have a positive impact on Steem/Steemit and all underlying value.
Disclaimer:
I am not advising users to go out and speculatively buy Steem. This is merely an interesting upcoming event which could trigger extra buy side volume. This buy side volume could be matched by sell side volume, which would trigger no change, or even a decline in prices.
I would encourage everyone to do their own research and make their own decisions when it comes to investing their hard earned wealth.
I (personally) will be moving around Cryptocurrency in the coming weeks from Bitcoin and Ethereum to less liquid Cryptocurrencies amongst the top holdings of ICNX (this will include Steem, and will be dependent on how much ICNX raises). I expect the less liquid Cryptocurrencies to be affected more positively than Bitcoin and Ethereum, which can absorb a couple of $m on the buy side comfortably, when executed correctly.
Interested to hear your thoughts..