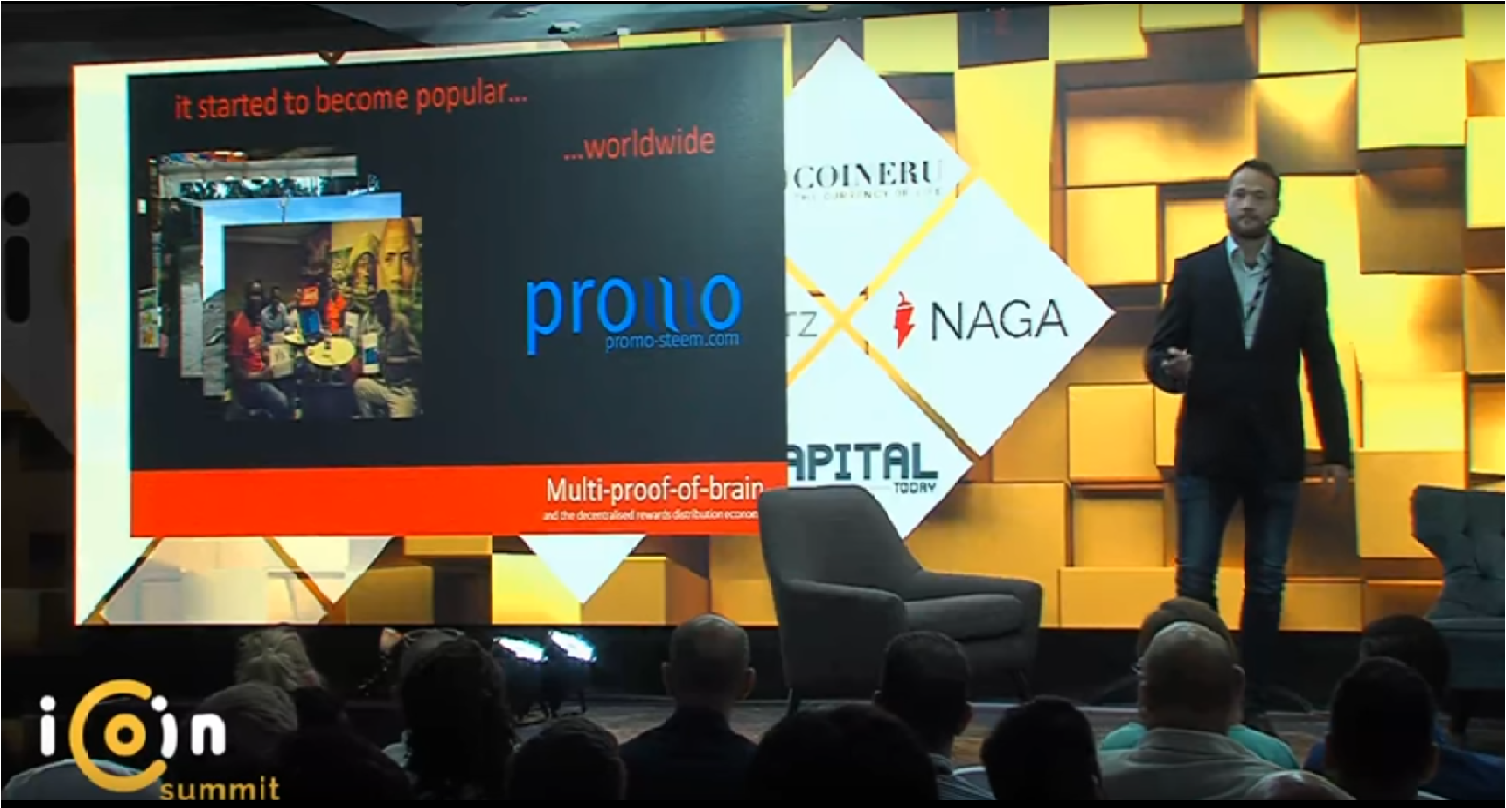 As you all know we attended the iCoinSummit last week where we were asked to present the #promo-steem model and the applications of our Multi-Proof-Of-Brain CAMPUS up-voting system. We also moderated two of their expert panels. The scale and success of the show cannot be stressed enough! it was incredible.
Please read to the bottom as there is an amazing summary video from @anarcotech and me about our upcoming projects and opportunities
Please visit the iCoinSummit website to see how amazing it was! https://icoinsummit.com/
DAY 1 iCoinSummit RECAP
We are already looking forward to the next event put on by the amazing team, we recommend participation! If you attend next time, you are sure to receive huge value for your time and money!
APPROACHED BY CLIENTS
Following our presentations we were approached by multiple potential clients throughout the remainder of the show, who were absolutely blown away by what we had presented. They all wanted to know how we could work together! It was truly incredible!
ORACLE-D PROJECTS
We are very excited to give you guys the update below and let you know about all the fantastic projects we will be working on going forwards with our new company Oracle-D which @anarcotech and I (@starkerz) co-founded.

These projects will bring huge new capital to the Steem blockchain, along with new potential earnings and jobs for our followers, so we are incredibly excited about how we can all work together to make these projects happen for our clients.
The video below is our summary of the event! We look forward to your feedback on this as we think it is truly a game changing moment for Steem and will lead to massive new opportunities and ways of thinking about the Steem block chain!
Below are some short descriptions of the projects we will work on with our clients, please watch the video for more exciting info on these!
NEW PROJECTS
COMPUTER GAME COMMUNITY DEVELOPMENT – GET PAID TO PLAY
INTELLECTUAL PROPERTY & BRAND MANAGEMENT
TRANSLATIONS
CONTENT CREATION
PANEL MODERATION AT MAJOR EVENT IN ATHENS (NOV 2018)
SOCIAL HOUSING IN GHANA
QUALITY & ACCURACY REVIEWS OF NEWS MEDIA
HERE IS THE VIDEO: