Last week, I wrote a post about Decentralized Autonomous Vehicles Network or DAV which is an emerging standard in the Automotive and Driverless segment. DAV attempts to revolutionize the Autonomous vehicle segment by enabling a peer to peer ecosystem to connect the various stakeholders - customers, vehicle providers, infrastructure & insurance providers, software developers etc.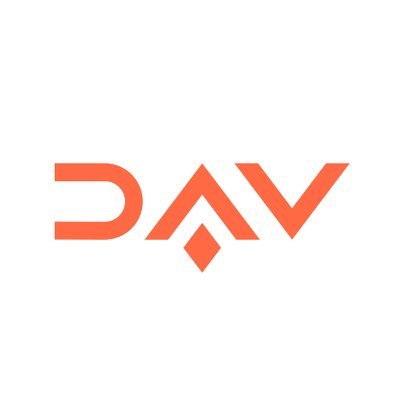 The important thing about DAV is that it does not propose to become a service provider or an aggregation service like Uber or Lyft. Instead, it will act as a platform on top which third parties can build their own apps and use the protocol to define the interaction between themselves and customers. So, DAV cannot exist and be successful by being on its own. Ultimately DAV's success will be dependent on the rate at which the protocol gets adopted by these third parties to build their service. To realize this goal, the first and the greatest step that DAV has initiated is to make the protocol Open Source.
DAV will use the existing Ethereum network to build the protocol. As we all know one of the defining aspects of a public blockchain is transparency. DAV's commitment to being 100% open source is perfectly in line with the spirit of transparency and also how the Ethereum ecosystem operates. I have been looking at their Github profile and the repositories that they own. So far, I'm impressed, because DAV is doing what it says in its White Paper. It is building a truly open source technology that is publically accessible and continuously being worked on.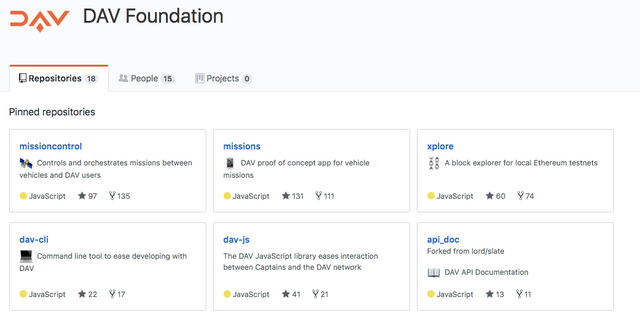 Snapshot of the DAV foundation Github Page
DAV foundation has set up 18 GitHub repos. This includes the Website, Token Sale Smart Contracts, Libraries and Proof-of-Concept demos. The one repo that I found particularly interesting is Missions.
Missions is the Proof of Concept app that demonstrates how third parties shall be able to build a decentralized marketplace in the form of an app to connect DAV users and transportation service providers. A user wanting to ship an item from location A to B can use Missions. He/She will have to enter the Pick Up Location, Drop off location, Package Size & Weight and the Pick-Up time after which he/she can choose from a list of available drone providers matching these conditions. The parties will then sign the smart contract by initiating a DAV transaction. This demo is a work in progress, but the DAV team should be applauded for creating something that vividly conveys the working of the base protocol.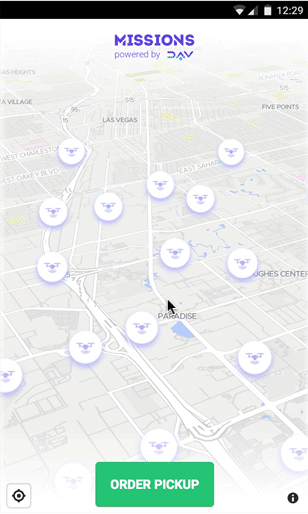 Missions PoC
Missions is only one of the several open source projects/modules that the DAV foundation is working on. There is also the Block Explorer, Mission Control and many more. In fact, even the DAV Network website code is published. Amongst several things that DAV does well, its commitment towards being an open, community-centric​ & universally accessible project deserves a special praise.
"As an organization committed to extreme transparency, collaboration, and open-sourcing all of our work, we welcome participation from anyone willing to devote some time and energy to help shape DAV - whether you are a first-time​ contributor, a veteran open-sourcerer, or just looking to suggest some ideas." - DAV's motto
To learn more about DAV visit the website
Telegram