The Transportation or the Mobility industry is one of the most fascinating spaces to watch in the 21st century. Huge strides have already been made into the Autonomous Vehicle segment with major companies such as Google and Uber spending plenty of money on R&D. In fact, according to this Business Insider article, mainstream adoption of self-driving cars seems apparent with 10 million autonomous cars expected to be on road by 2020.
To be honest, the very idea of self-driving cars generate a lot of hype and public attention (so every Tom, Dick, and Harry knows about them and what they can do), but there is another segment that goes under the radar - Drones. Air travel has been traditionally suited for long distance travels but with the advent of intelligent drones, it is also expected to become a viable option for short distance travels.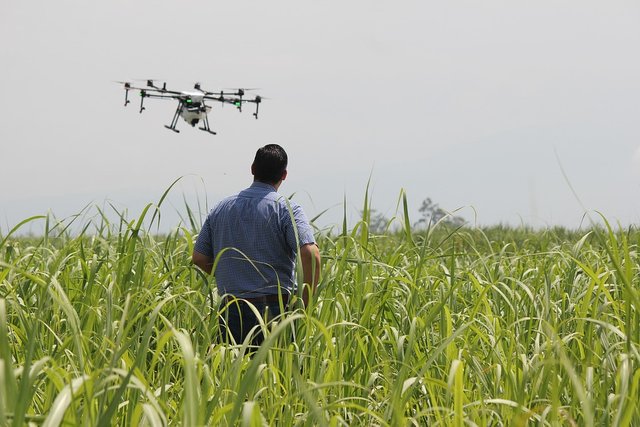 Image courtesy- Herney, Pixabay
Together, these two categories of autonomous vehicles are expected to create a paradigm known as Mobility as a Service (MaaS) which is bound to disrupt traditional vehicle ownership. Now, in such an ecosystem, how do you connect the Service providers with the users who wish to access these Mobility services? Well, we could have services like Uber and Lyft that would serve the parties as intermediaries through a central authority. But do we really need such a set up in the 21st century? Can't the providers and users of these services connect to each other themselves without a central authority, by means of a democratic, decentralized marketplace or a platform?
Well, the Switzerland based DAV Foundation is building exactly that - A decentralized ecosystem for Autonomous vehicles and services that connects consumers, businesses, software devs, hardware makers, insurers and many others.
Built on the Ethereum ecosystem and using a native token, DAV's vision is simple - To build an open-source, decentralized protocol that will remove the barriers to entry for users and providers, to facilitate easy identification, matching, and discovery of vehicles, to simplify the payment process between the stakeholders. DAV does this by introducing a utility token (ERC-20 based) that consumers can use to pay for the transportation of goods as well as people.
The providers who are classified into different types, receive these tokens for their services. For example, there are Vehicle providers who supply the vehicles, there are Infrastructure providers who provide docking, charging, battery replacement etc, Insurance providers who handle insurance and surety, and interestingly (because this is a first of its kind development) Software and Hardware Developers who contribute to the development of the network.
DAV will use Ethereum and Ethereum based smart contracts to build the platform and governing agreements respectively. The evolution of the platform will be gradual and well planned, as we are very much in the early stages of the Autonomous vehicle revolution. However, the DAV foundation has already got onboard an Australian Company to use their protocol for Shipping & Logistics. Again, no surprises here, as what we have here is a fantastic company with some well-known names like​ Noam Copel (CEO) and Tal Ater. Noam was one of the founders of Metacafe , the popular video-sharing website.

The DAV token sale which is set to start in a few hours has generated enormous interest across the wider crypto-community and understandably so - Because, Self-driving​ cars and Drones excite most people!
To learn more about DAV visit the website
Telegram