HitBTC agreement with LeviarCoin to buy XLC! Next week!
HitBTC agreement - Listing XLC ICO tokens
We are setting up final details to sell XLC ICO tokens on HitBTC until the end of crowdsale! During next week we will release all details about the agreement and how to buy XLC tokens on HitBTC!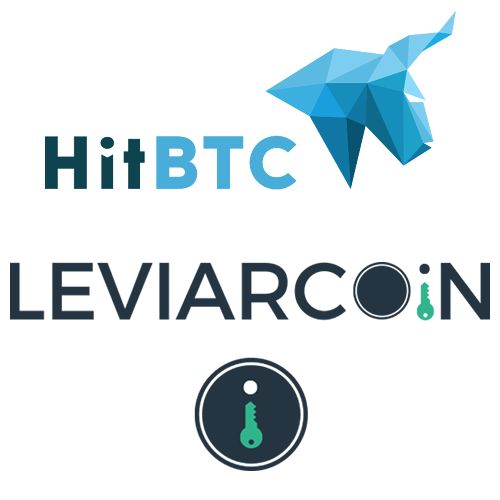 Introduction
LeviarCoin is an open-source, secure, private and anonymous currency, based on CryptoNote technology.
Built into the main client will be implemented a software protection tool and a set of libraries will be released
Goals
Create a currency that can be easily traded or used as in-app/software currency.
Build a protection library to inhibit frauds in online applications and games.
Embrace open-source philosophy by releasing all source code of software, libraries and contributing with patches.
Useful links
Twitter: https://twitter.com/leviarcoin_fdn
Project: https://leviarcoin.org/project
ICO platform (20% bonus now!): https://ico.leviarcoin.org/signup
BitcoinTalk: https://bitcointalk.org/index.php?topic=1847322
Press kit / Visual identity: https://leviarcoin.org/visual-identity
Buy XLC with SBD: https://steemit.com/steemit/@leviarcoin/innovative-new-steem-dollars-funding-in-leviarcoin-ico-how-to-invest-in-leviarcoin-xlc-using-sbd
Check out the Client demo!: https://steemit.com/ethereum/@leviarcoin/leviarcoin-demo-client-released-ico-live-30-bonus-until-05-05-xlc
Intro on Steem!: https://steemit.com/xlc/@leviarcoin/xlc-leviarcoin-the-decentralized-coin-with-drmoverblockchain-feature-don-t-miss-ico-on-7th-april-2017
Thank you for your support! Join Us!!!